Inspiring students to become the leaders and guardians of tomorrow's world.Westfield is an elected member of Round Square, a world-wide association of over 100 schools which share a commitment, beyond academic excellence, to personal development, responsibility and international understanding through service, challenge and adventure. The six IDEALS or 'pillars' that make up Round Square (Internationalism, Democracy, Environmentalism, Adventure, Leadership and Service) are fully integrated into life in both Junior House and Senior House. Girls in every year group are elected to positions of responsibility including service captain, environmental captain, adventure captain and Round Square Representative. Meetings take place each week and girls have a voice in determining the direction and planning of Round Square activities.
In July 2018, Abby Hillier (U6) travelled to Ecuador to take part in a Round Square International Service Project. Abby said, 'Originally, I went on this project just to help the local community. However, while there I think my focus changed to trying to grow as an individual and to make lifelong friendships and experiences. On the first working day it was a shock when my group was set the task of making concrete. When they said mix concrete I had expected a mechanical mixer but no, it was just a heap of all the materials and the group using shovels to mix it all together. It was back breaking work and I don't know if I'll ever recover! The work was tough, but the cultural days and activities made it all worthwhile, from seeing how coffee is made to learning salsa. This experience allowed me to branch out and feel more like my true self than ever before. I would recommend this to anyone. Whether you are extroverted or introverted, this is a once in a lifetime opportunity you will never forget'.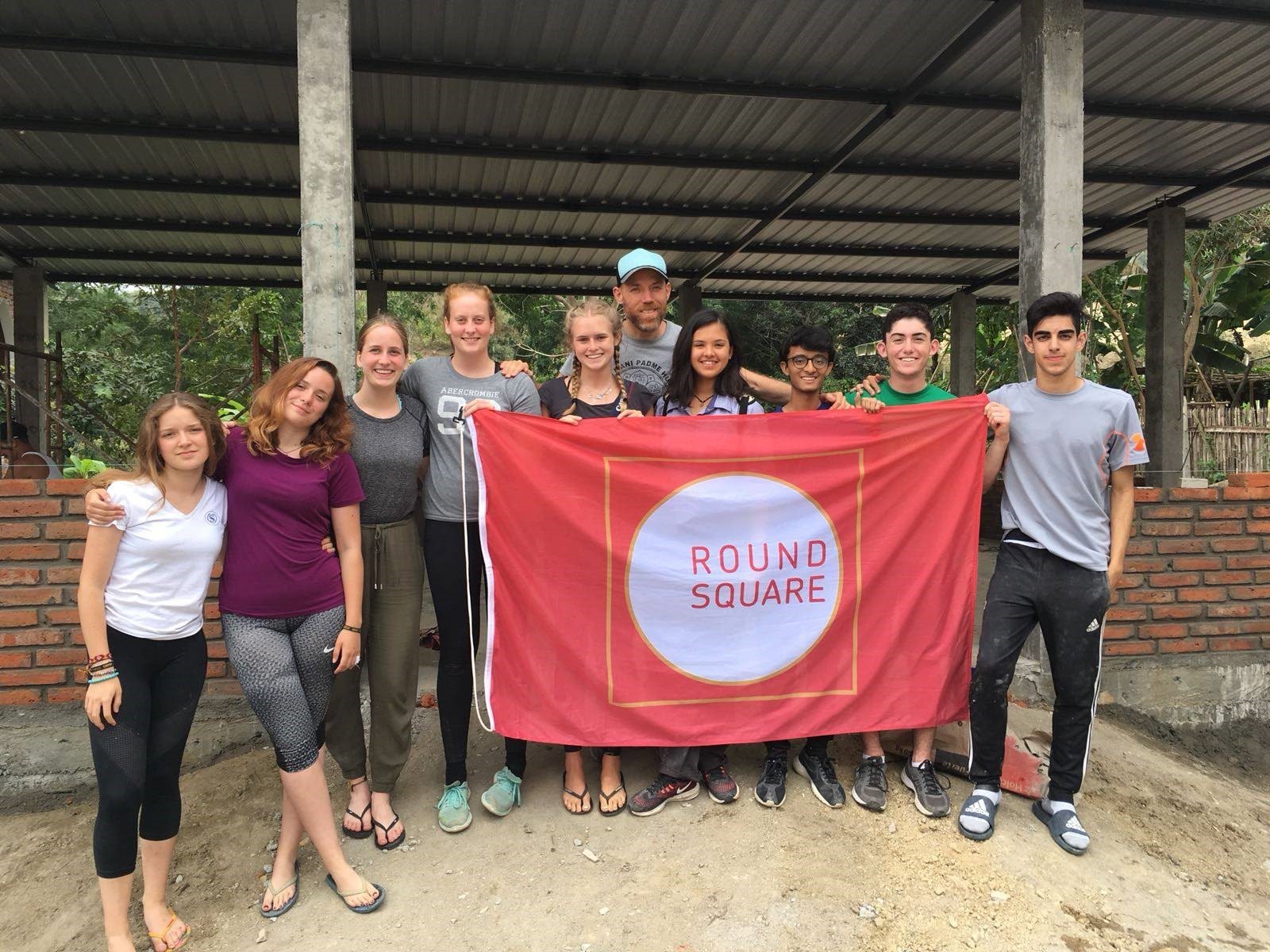 In 2017 the Round Square International Conference 2017 took place in South Africa.
The Conference was hosted by three Global Member Schools: St George's Grammar School, St Cyprian's School and Bridge House School, who put on an outstanding and inspirational event over five days, bringing together 1,127 delegates from 47 different countries. Westfield was designated Bridge House School in the stunning Stellenbosch region close to Cape Town. Delegates enjoyed five days of service, adventure, internationalism and guest speakers of the highest calibre on the theme 'Unite to Ignite the Fire Within'.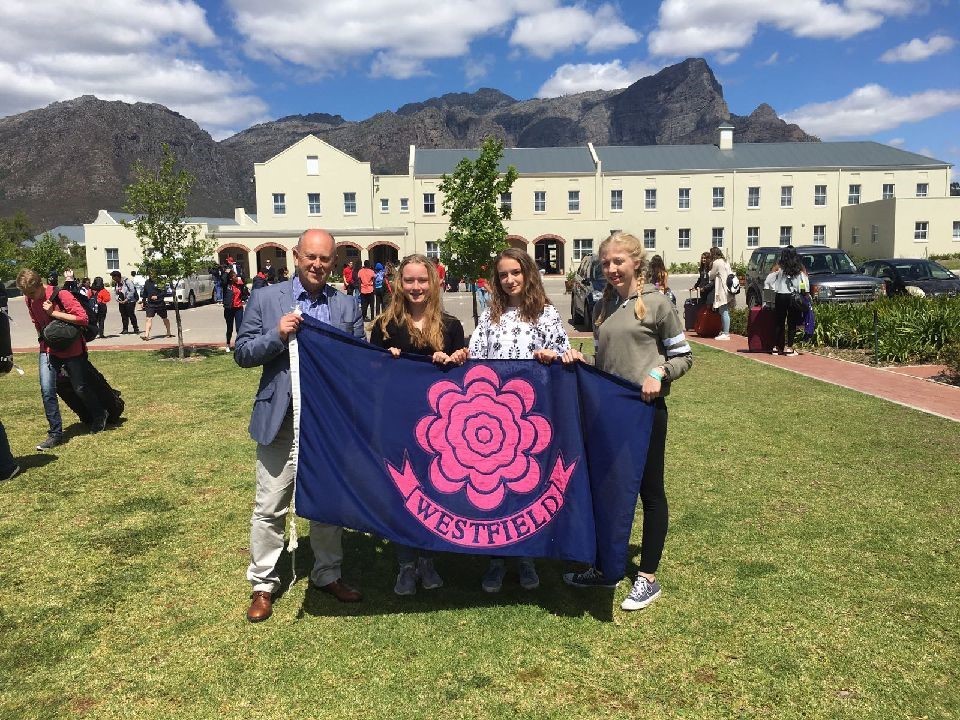 In September 2018, Responding to the challenge of the conference theme 'Bring your difference' (1,150 student and adult delegates from 170 schools across the globe assembled in Canada for the 2018 Round Square International Conference.
The Conference was hosted by three schools (Lower Canada College, Asbury College and Appleby College), each of which put on an outstanding and inspirational event over the course of a week. Created by the students of the three host schools, the theme 'Bring your difference' was a true multicultural celebration of uniqueness and diversity. The official conference logo, designed by Marin Papulkas, a student from Appleby College, shows two children hand clasped in unity, looking up at two 'balloons' styled out of finger prints. The conference offered an exciting programme of speakers, workshops, activities and adventure.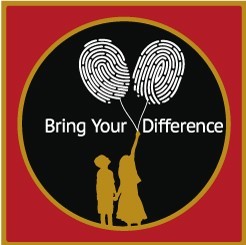 Service
Girls are involved in service in both the local and wider, international community. Girls in Year 9 have the opportunity to participate in a variety of service projects as part of the Archbishop of York Youth Trust Award. This is a useful stepping stone to the Bronze Duke of Edinburgh's Award Scheme.
A large amount of money is regularly raised for charities, including North of England Children's Cancer Run, St.Oswald's Hospice, National Blind Children's Society, Action Medical Research and The Children's Foundation, to name but a few.
Many girls take part in overseas service projects. Girls have recently taken part in projects in South Africa, Cambodia and Peru.
Westfield students regularly go on conferences, projects and exchanges to other Round Square schools in the European region and worldwide.
Adventure
Through Round Square, Westfield prepares pupils for physical and mental challenges as well as academic success. The Duke of Edinburgh's Award Scheme is very popular and the school has an impressive record of Gold and Bronze Award Winners.
Exchanges with other Round Square schools
Girls from most year groups have the opportunity to visit other Round Square schools. There are also opportunities for younger students to participate in Junior and Young Round Square conferences aimed specifically at their own age groups and usually held in the UK or Europe.
Round Square schools are built on six pillars that are encapsulated in the word IDEALS.
International Understanding
Democracy in Education
Environmental Awareness,
Adventure,
Leadership and
Service.
Westfield students regularly go on exchange and visit other Round Square schools as far afield as Botswana, British Columbia, Toronto, South Africa and Australia as well as regular European exchanges.
Sponsorship
Westfield sponsors two girls at Starehe School, Kenya. The school educates around 1000 girls from severely disadvantaged backgrounds, including extreme poverty. Each Autumn term the school devotes an afternoon to fundraising activities to raise as much money as possible to fund the tuition fees of our two girls.
Environmental Awareness
The Environmental Club encourages girls to participate in recycling programmes and many of the excellent ideas thought up by the girls have been implemented as school policy. The whole school participates in projects in the school grounds at Westfield and at Hadrian School, Percy Hedley School and Gibside School.