Pupils
Junior House girls from Upper One are appointed as Form Captains and Vice Form Captains and stand as representatives on the School Council. Senior House girls are appointed as Form Representatives which entitles them to sit on the School Council which meets once a term.
From Junior House through to Senior House, there are opportunities to join a wide variety of extra-curricular activities and clubs and to be appointed as a Year Group representative or Form Captain for Adventure, Environment, Outdoor Pursuits, Round Square and The Library. Pupils are also very involved in their individual House activities. House Captains and Deputy House Captains are appointed on an annual basis for the three school houses - Coquet, Tweed and Wansbeck.
Senior Prefects, appointed in the Upper Sixth, take on a variety of duties within the school to ensure that things run smoothly, from supervising lunch time duties, showing prospective parents and visitors around the school, organising cloakroom and housekeeping duties and running our Big Sister/Little Sister scheme.
A Games Captain, Drama Captain and Music Captain are appointed at the beginning of each academic year.
Junior House and Senior House pupils all follow the school Code of Conduct, encouraging them to be thoughtful, polite, caring and respectful to others, take care of the environment and treat others as they would like to be treated themselves.
Westfield is totally committed to producing happy, self-confident, well-balanced young ladies, international in their outlook and ready to face a world full of opportunity and adventure.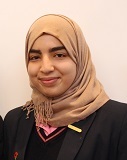 Asmaa Bouchelouche
Head Girl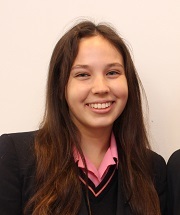 Emily Anderson Faulkner
Deputy Head Girl