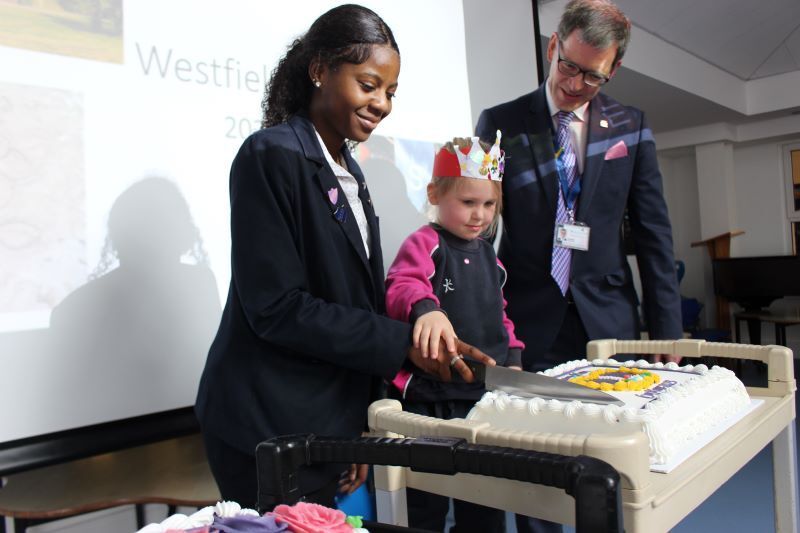 The weather didn't spoil our Westfield Day celebrations which this year we merged with the King's Coronation.
Nyasha, our Head Girl joined one of our youngest girls Ella stood in front of the whole school for our traditional cake-cutting ceremony.
Lunch was a special BBQ and we were lucky that the rain held off.