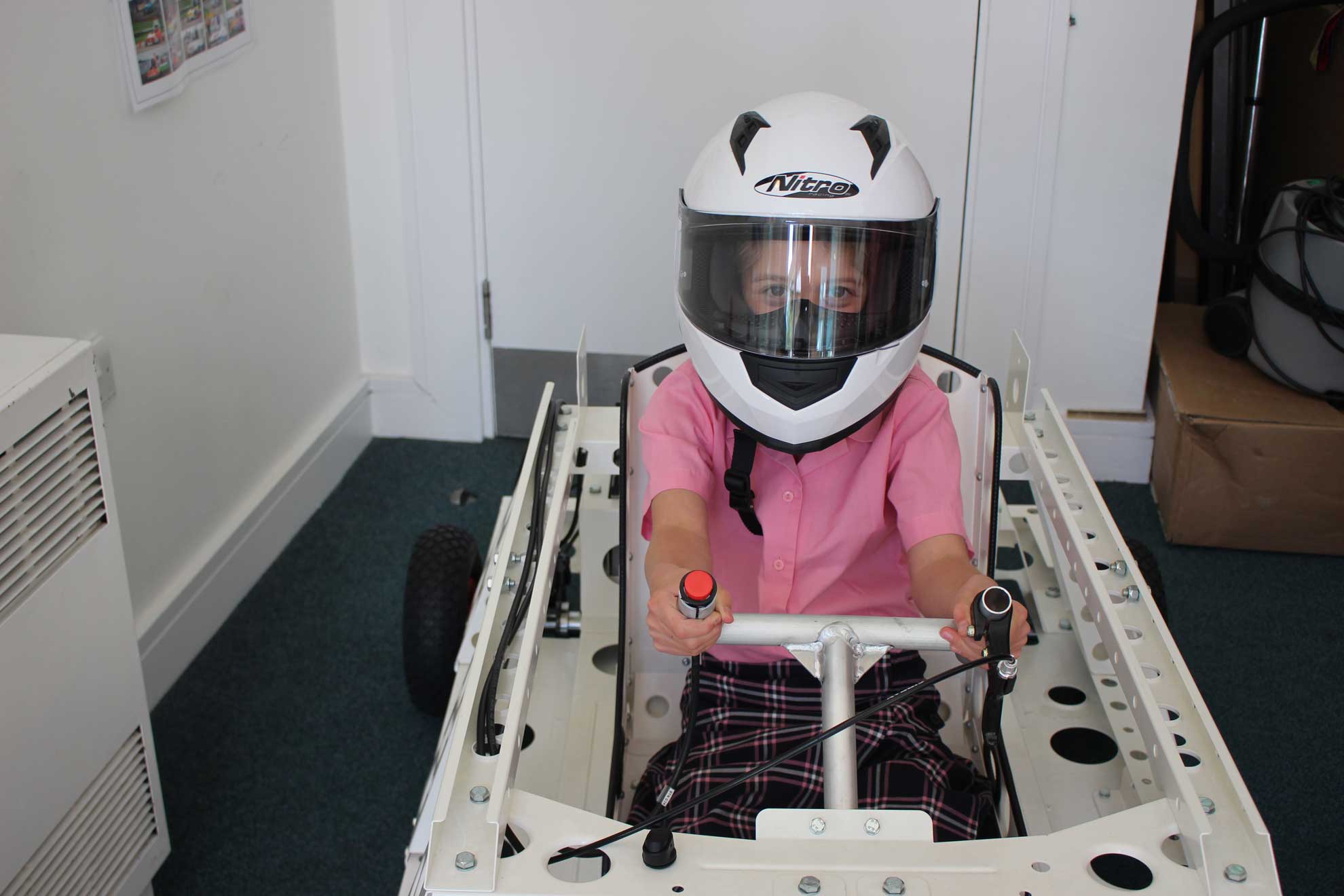 Our Car Club girls have just returned from Sunderland Greyhound Stadium after completing their mission. Click here
We were really fortunate to win the car club equipment after Upper 3 pupil submitted her entry for her project ;' How will we travel in 2050'
Due to Covid 19, the delivery was delayed till this year but Car Club participants in Upper KS2 have been busy building 'Bille' every week after school on a Wednesday.
They got to race it this morning and it was great to see so much other student competitors.
Bit more on Green Power Education Trust
We inspire young people around the world to excel in Science, Technology, Engineering and Maths through a unique challenge: to design, build and race an electric car.
Greenpower Education Trust is a UK based charity with an outstanding track record in kick starting careers in engineering. We help unlock potential and spark enthusiasm for Science, Technology, Engineering and Maths (STEM) through the excitement of motorsport.
Teams of students aged 9 to 25 from across the globe compete at Greenpower events in the UK and other countries including USA, Poland and China. The annual International Final takes place at venues such as the UK's Silverstone National Circuit and Goodwood Motor Circuit.
"Projects like this are invaluable to companies such as Siemens, helping us to reach tomorrow's talent by engaging young people in engineering and science from an early age."