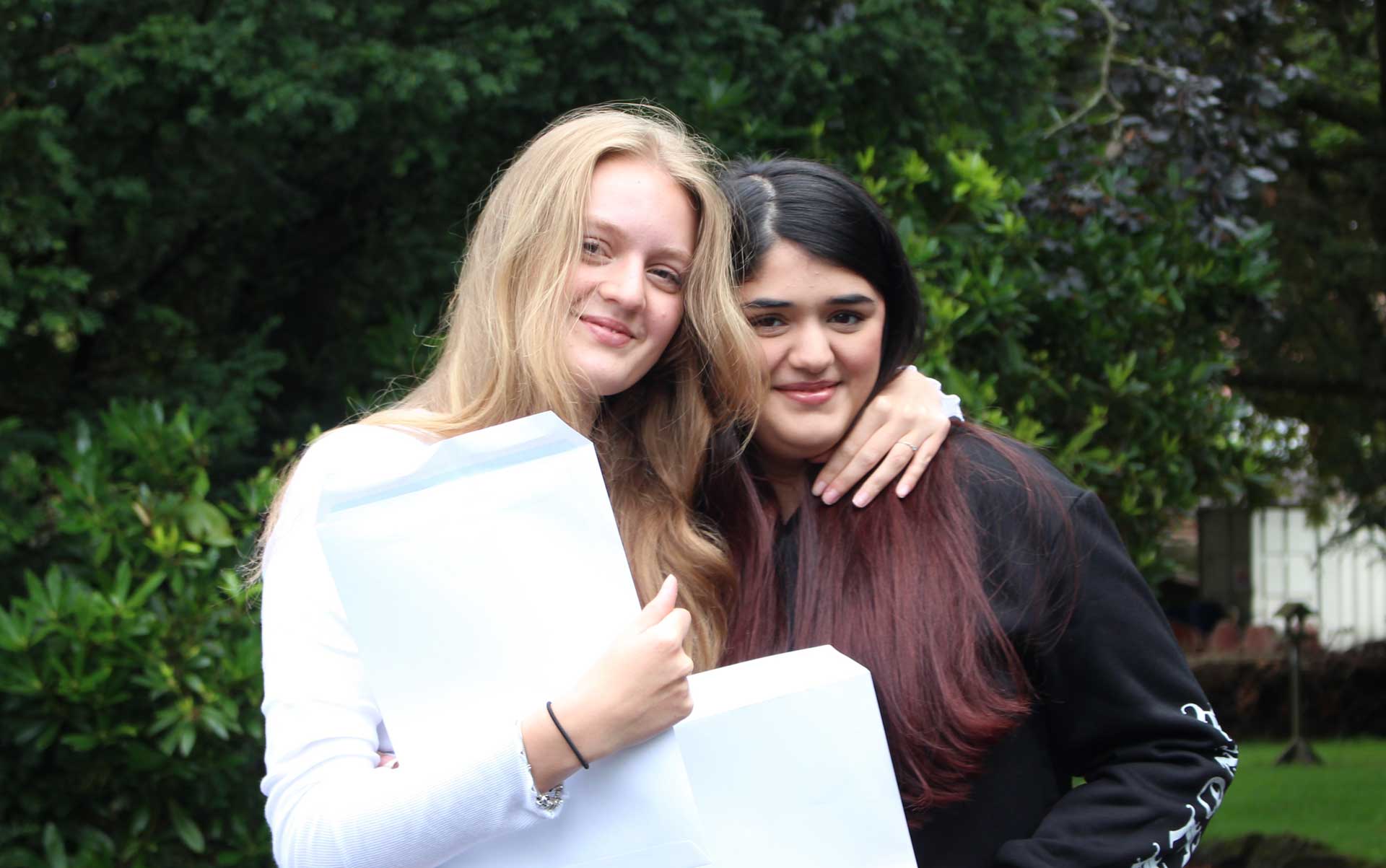 Headmaster Mr Neil Walker
"Following on from last week's fantastic achievements at A Level, our GCSE pupils have got lots to celebrate today. I am absolutely delighted for the girls, almost all have achieved 5 or more passes at grades 9-4. The sheer volume of high-quality grades attained shows testament to the hard work and commitment they have put into their studies; they should all be really proud of themselves. It is particularly pleasing to see all of them achieving above their predictions across the board."
With 96% of the year group achieving five or more GCSEs Westfield has had another successful year. This year's GCSE results have come from a widely talented year group with a huge variety of interests and activities outside school.
After needing to change schools during her GCSE course Maliah settled in to Westfield and has achieved 9 GCSEs including a Distinction* (equivalent to a grade 9) in her Business. "I was slightly shocked but I am so happy with my results, I only started at Westfield in the middle of Year 10; so that was already a challenge in itself starting a new school but the teachers here are absolutely amazing and supportive. They really believed in me when I sometimes I didn't." Maliah K
"I am so happy with my results overall, I've done so much better in science than I expected alongside my grade 9 in Food, so I am relieved and now want to get ready for Sixth Form in September." Eva S gained 10 GCSEs including top marks in Food and Business; alongside her studies, Eva also organised her year group to spearhead fundraising support for Ukraine across the school.
Zoe achieved 11 GCSEs grades 7-9 and shows her breadth of interests by balancing science and humanities in her A-Level choices: "My results in languages surprised me but I am so happy as I am set to study Maths, History, Physics and Further Maths at A Level" Zoe L.