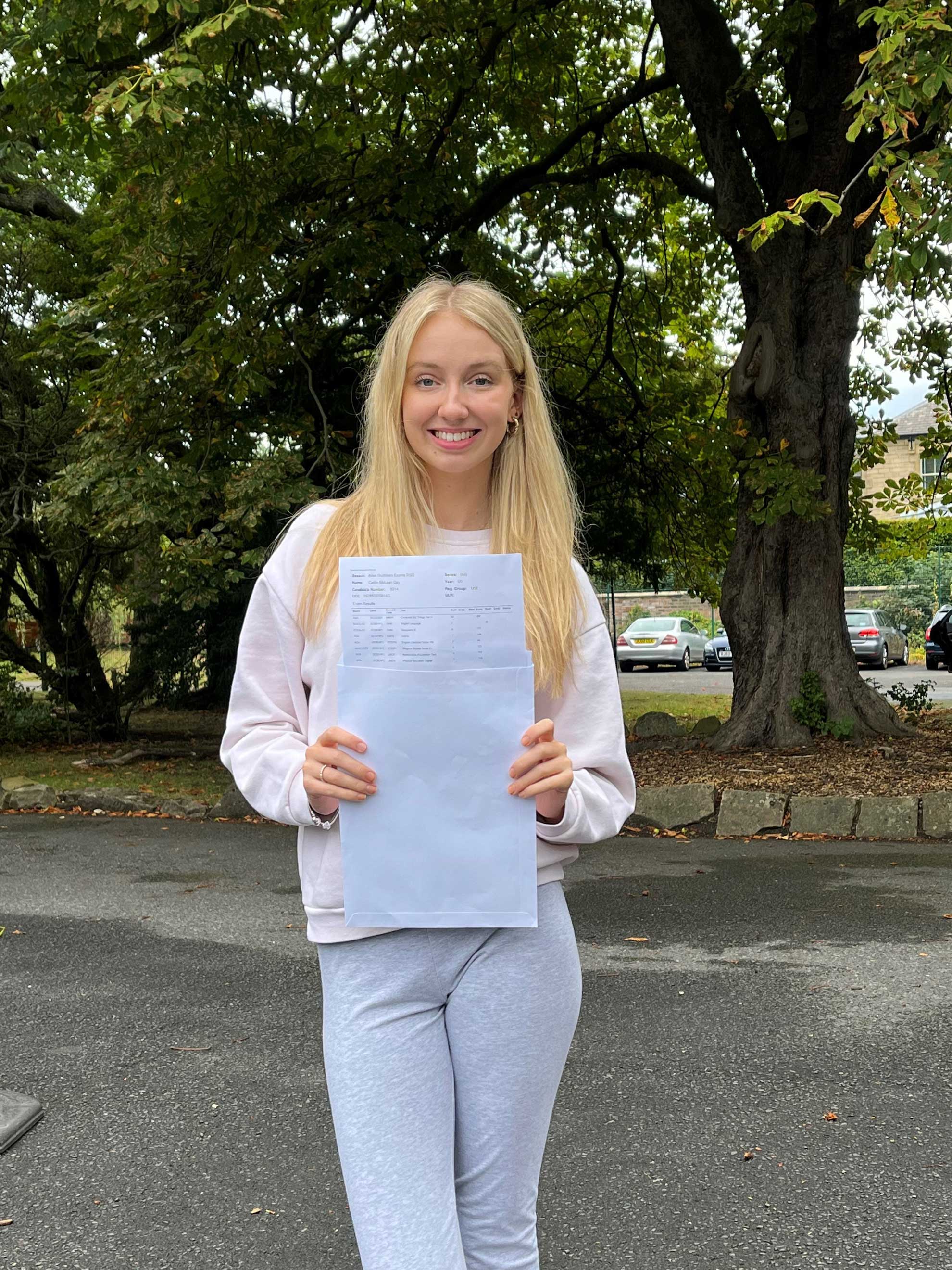 GCSE Results 2022
After a turbulent period, and having faced significant challenges preparing for their GCSE's, we celebrate wonderful achievements for all our Year 11 pupils who have achieved an overall pass rate of 97%.
Headmaster, Mr Walker said
"Education has been disrupted over the last two years and I am so proud of how our girls have responded with resilience and determination. The results show their levels of commitment and hard work while their zest for learning and desire to enjoy the fullest opportunities of school over the last, exceptional, years has allowed them to take advantage of the full range of educational and co-curricular experiences.
Their GCSE results are so impressive and I hope all our pupils and their families feel immensely proud, not only for their wonderful results but also for all the admirable qualities they have demonstrated along the way. We are so looking forward to working with them in their further studies over the next two years."
Nikki Sanaei has been at Westfield since the age of 3 and has achieved amazing results;
'I was so nervous this morning, I hardly slept last night, it's been a tough couple of years but I have worked really hard, together with all the help from my teachers. I am just so happy with my results, I am going to do Maths, Physics and IT for A Level; I am pleased to have picked up an extra GCSE in Turkish as well' Nikki's achievements are even more special when you consider she fell in love with the Turkish language after a visit a few years ago and has taught herself to eventually achieve a grade 9.
Caitlin Dey was so happy to open her envelope this morning;
'I am just so happy and relieved, I can just move on and just concentrate on my A Levels now. I can't thank the teachers here enough; after my mock results I knew what I needed to focus on, especially in Maths. I am just over the moon with my results' - Caitlin