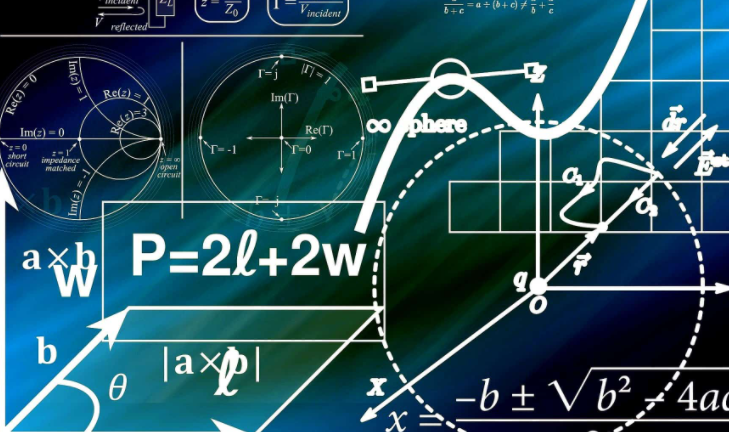 Westfield School & RGS

GCSE Further Maths Project – in partnership with state schools

Sponsored & funded by the Reece Foundation
FAO of all Y10 pupils, parents/guardians and Maths teachers,

Invitation and background

We are writing to offer you a place in our STEM outreach project, which offers local state school pupils the opportunity to take an additional GCSE in Further Maths (AQA Level 2 certificate) at the end of year 11. Westfield have been running this project for two years, with sponsorship from the Reece Foundation, and we are delighted to be joined in partnership by the Royal Grammar School this year, which is allowing us to further expand the reach of the project.

Additional information about the project
In recent years we have offered the AQA Level 2 Certificate in Further Maths (equivalent to a GCSE qualification) to our brightest GCSE Maths students. The course is designed to stretch and challenge high achieving mathematicians who are expected to achieve the top grades (high 7-9) in GCSE Mathematics and are considering progressing to A-level Mathematics and perhaps also Further Mathematics.

The content assumes prior knowledge of the regular Maths GCSE Programme of Study and covers the areas of algebra and geometry, which are crucial to further study in the subject, in greater depth and breadth. This qualification places an emphasis on higher order technical proficiency, rigorous argument and problem-solving skills. It also gives an introduction to calculus and matrices, and develops further skills in trigonometry, functions, and graphs.

The advantages to the pupils taking part will be:
- They gain an extra GCSE qualification at the end of year 11 – grades available are 4-9
- They are more likely to gain a top grade in their standard GCSE due to crossover topics
- They have access to small group lessons designed to boost their confidence (this is likely to be groups of 15-20 pupils this year)
- They will be better prepared for A-level Maths, and will transition more easily from GCSE to A-level study

The course is taught after school, outside normal curriculum time, and the emphasis is on independent learning supported by a structured programme of lessons and assessments. All course materials will be provided to pupils free of charge.

There are two options for pupils:
1. We will be running 'in person' lessons at Westfield after school on a Thursday evening from 3.50-4.50pm. There will be two classes, one for girls and one for boys taught at the same time.
Research suggests that it is beneficial to split classes based on gender, and when Westfield started the project, the aim was to boost girls' confidence with Maths. We have, however, had requests from schools for places for boys too, so this year we are offering two classes so we can accommodate everyone.
Note that we also welcome non-binary students who can choose whichever class they feel most comfortable in. To assist with the logistics of getting to Westfield for lessons, we can potentially organise a pick-up from your school by taxi or minibus. Pupils can be collected from Westfield after the lesson, or we may be able to provide taxi/minibus transport back to your own school if required.
2. We will also be providing a course of live 'virtual' lessons, which will be taught remotely using Microsoft Teams. This course is potentially of interest to pupils who live too far from Westfield to make travel realistic. These will take place on a Monday from 4.30-5.30 and also possibly on a Friday from 4.30-5.30 if there is enough demand to fill a second virtual class. Pupils will need to have access to a device with speakers, a camera, and a microphone (a tablet or laptop is deal) to take part. If you do not have this technology available at home, then you may be able to stay at school and use their devices.
This would be something to discuss with your Maths teacher. Note that active participation in virtual lessons will be expected and pupils will be required to submit work and assessments electronically. The virtual classes will be mixed and open to students of all genders.

Examinations at the end of the course
Assessment at the end of year 11 consists of 2 GCSE exams. Pupils can either enter and take these at their own school, or they can take them at Westfield School or at the Royal Grammar School if partner schools prefer.

Further details about the GCSE Further Maths qualification and a full course specification can be found here: https://www.aqa.org.uk/subjects/mathematics/aqa-certificate/further-mathematics-8365

Course start dates
We will start teaching the 'in person' classroom-based course at Westfield on Thursday 24th March.
We will start teaching the live 'virtual' course on Monday 21st March and possibly also Friday 25th March if there is enough demand for a second online class.
Next steps
If you are a year 10 pupil, or a parent/guardian of a year 10 pupil, or a teacher in a school with year 10 pupils who would be interested in this course, please contact Mrs Fiona Swift, the project lead at Westfield, on fswift@westfield.newcastle.sch.uk.
Students are who interested in attending the virtual course should contact Mrs Sarah Sharp on s.sharp@rgs.newcastle.sch.uk.

In your e-mail please can you include:
• Your name (or list of pupil names if you are a teacher)
• Your school
• Which course you would like to attend - the 'in person' vs 'virtual'
• If you want to attend the 'in person' course at Westfield, whether you will require a minibus/taxi pick up.
We will reply to confirm if you have a place and will send additional sign-up paperwork which will need to be completed.

The deadline for registration is Tuesday 15th March.
Mrs Swift - Reece Project Lead, Join Head of STEM at Westfield