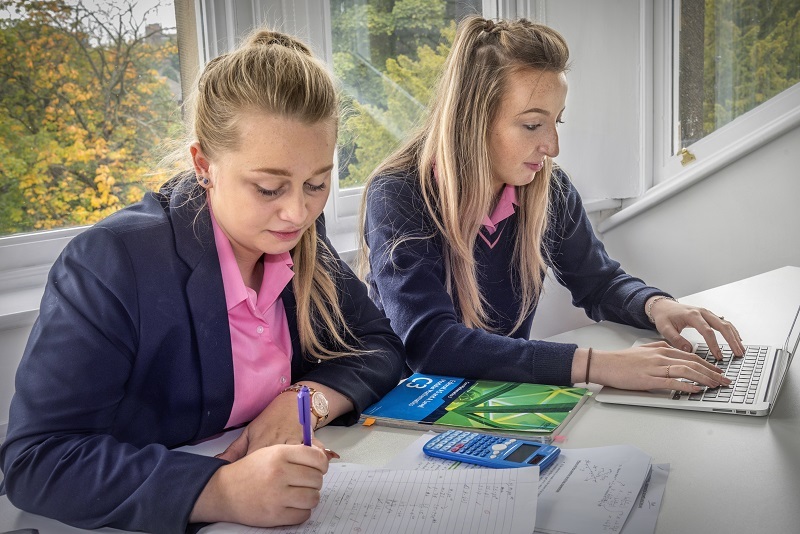 Does your daughter love Maths?
She can gain an extra GCSE for free with our Further Maths programme!
If your daughter is a Year 10 pupil looking to gain an extra qualification at the end of Year 11, we are offering an exclusive after-school lesson programme for 1 hour a week. She doesn't have to be a Westfield pupil but due to our partnership with the Reece Foundation we are able to offer students from local state schools who have an interest in Maths free places to further their skills.
Why study Further maths?
You are more likely to gain a higher grade in GCSE Maths due to crossover topics
You will learn the skills that will help you solve problems across a wide range of contexts including engineering, computer science and economics.
You will transition more easily to A Level Maths
You will have options for a much wider choice of careers, many in well paid professions.
Westfield has a success record of 100% pass rate
The course is fully funded, so you don't need to pay anything
Further Maths is not offered in a lot of state schools and therefore a great opportunity for your daughter
Westfield is committed to boosting the confidence and performance of female students in STEM subjects and to encourage them to pursue them at A Level and beyond
How does the Westfield Further Maths programme work?
You will be able join our current Year 10 pupils after school for an hour.
A minibus can be provided to transport you to Westfield. (Return journey is available, but you may want to arrange your own transport)
You will have independent study after the lesson and will be given an assessment task after each unit. These will be marked by us with feedback.
All lesson materials and resources will be provided by Westfield
Assessment at the end of Year 11 consists of 2 exams, you can choose to take it at Westfield or at your own school/college.
Entrance requirements apply. This is an academic stretching programme and is designed to challenge high achieving mathematicians. (This course is suited to girls predicted 7, 8 or 9 in Maths)
If you are interested in this amazing opportunity and would like to enrol after Easter please email fswift@westfield.newcastle.sch.uk