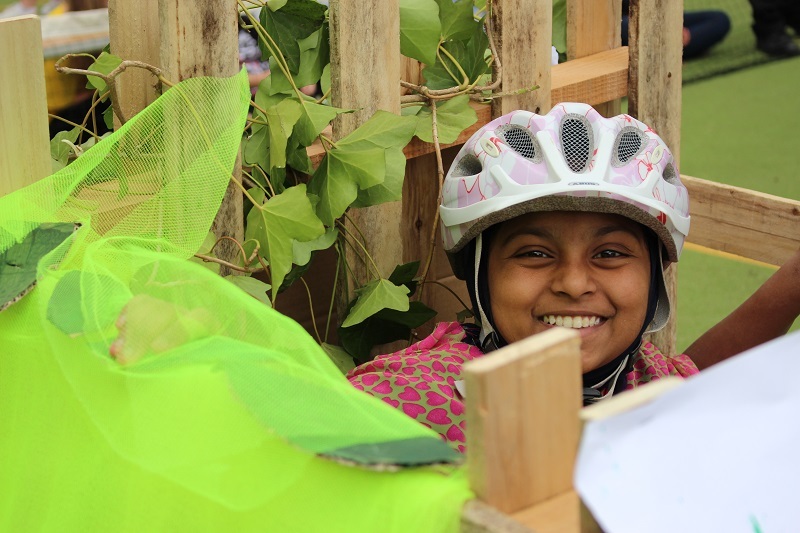 Chariot Challenge
As part of our Enrichment Week, the girls in Senior House have focused their attention on an absolutely amazing project called the Chariot Challenge.
This brought a 2 day STEM, Art and Design, Language, Food, Physical Education and Geography task into one big finale which was showcased in the afternoon.
The girls used materials ranging from wood, wheels and cardboard to design and build a chariot that could be pulled behind a bicycle and would be strong enough to win a race AND transport a passenger safely.
The girls were split into teams and asked to choose a country to theme their design. Each team then elected a:
Chief Engineer – in charge of the design and build of the chariot
Lead Designer – who would decide how the chariot was going to look
Principal Choreographer – create and lead the cheerleading squad
Head Chef – in charge of the food
Costume Design Co-ordinator who would ensure charioteers and cheerleaders all had appropriate outfits.
Language Director – in charge of researching and training the rest of the team
Head of International Studies – to research and create the international flavour for the team.
Each team designed a stall in which to serve food and they had to sell and communicate their transactions ONLY in the language of that country. The dancers prepared a cheer on the theme of their country and everyone dressed in appropriate colours and styles.
The teams were judged on language, food, marketing, design, cheer, costume and race positions.
It was a tight contest but the overall winner was "Madagascar".
This was an absolutely fantastic showcase and everyone thoroughly enjoyed working together. There was such great spirit and enthusiasm amongst the whole school.
The whole event was just Westfield magic! Everyone felt so proud to be part of it.
Chariot Challenge - Race Number 2