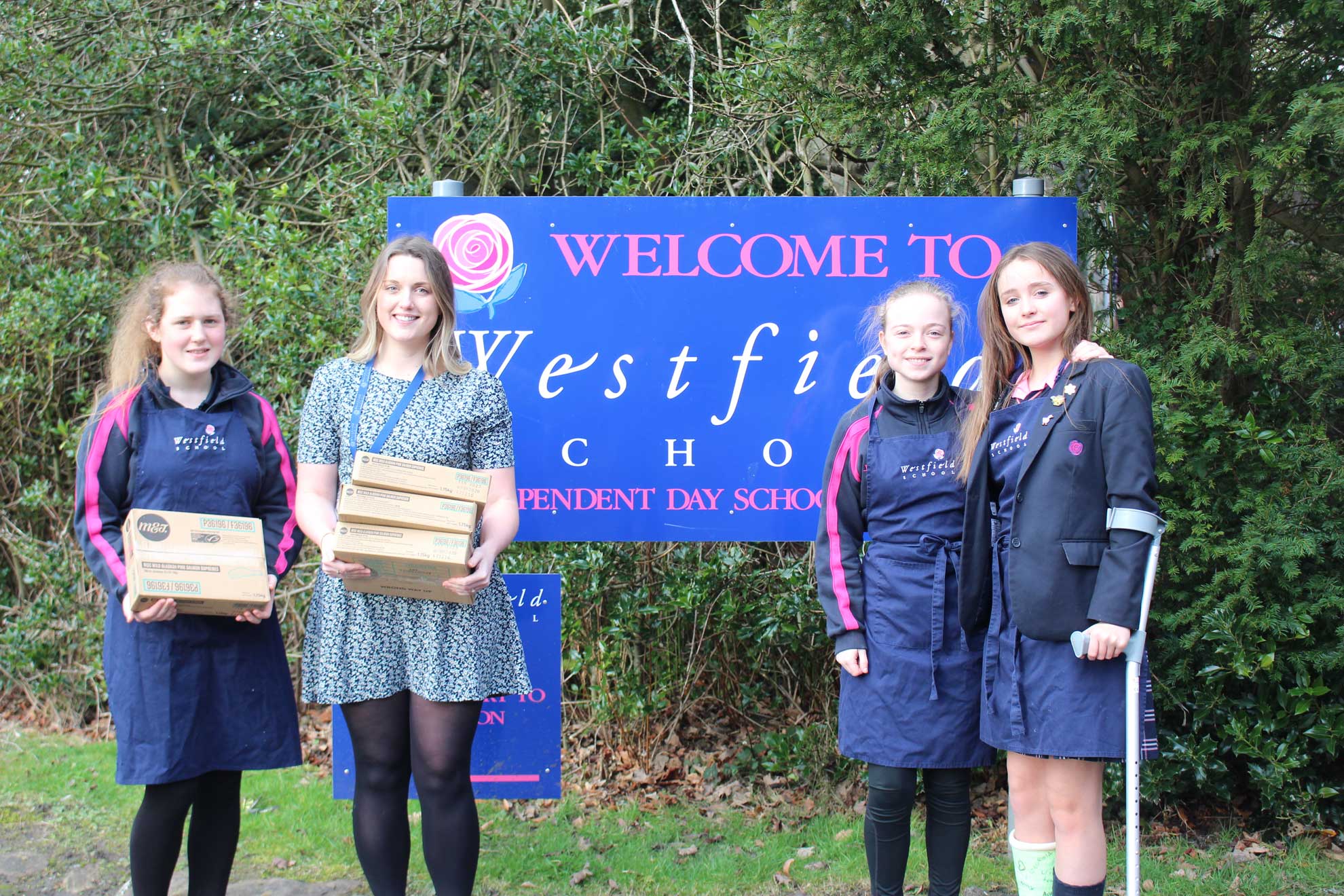 Wild Alaskan Pink Salmon
See pictured, Mrs Graham with Year 9 pupils, Ava, Izzy and Laura who have just taken delivery of some fresh Alaskan pink salmon
We have partnered with the Alaska Seafood University to help our pupils become dab hands at preparing and cooking fish dishes in an initiative that is angling to promote awareness of sustainability and nutritional benefits of wild fish, as well as a chance to discover the tastes, textures, and versatility of Alaskan Seafood.
We have netted funding through the FISH Hero program for four cases of Wild Alaskan Pink Salmon during Wild Alaska Seafood Month .
In the next few weeks, the girls will prepare Wild Alaskan Salmon for recipes such as Wild Alaskan Salmon and tarragon tart, served with tomato concasse and chive salad dressed with mayonnaise and also Chilli, Mint and Coriander Marinated Wild Alaskan Salmon Skewers
Also as part of the FISH Hero training program chef and former Masterchef winner Dhruv Baker will be demonstrating to pupils this week how to expertly fillet a highly sought-after Wild Alaska King Salmon via video and prepare their fish dishes.
The wilderness of Alaska and its cool, clear coastal and inland waters are home to some of the world's best sustainable seafood. Fish of all varieties abound in its three million lakes, 34,000 miles of coastline and 3,000 rivers. It is here that five different types of wild salmon – king, sockeye, keta, coho and pink: premium black cod and wild Alaska pollock thrive and mature at a natural pace.
We hope the scheme will be good for the sole with pupils becoming experts at using and handling Wild Alaskan Salmon.
Look out for pictures and videos of our girls preparing the salmon and learning from chef and Masterchef winner Dhruv Baker.