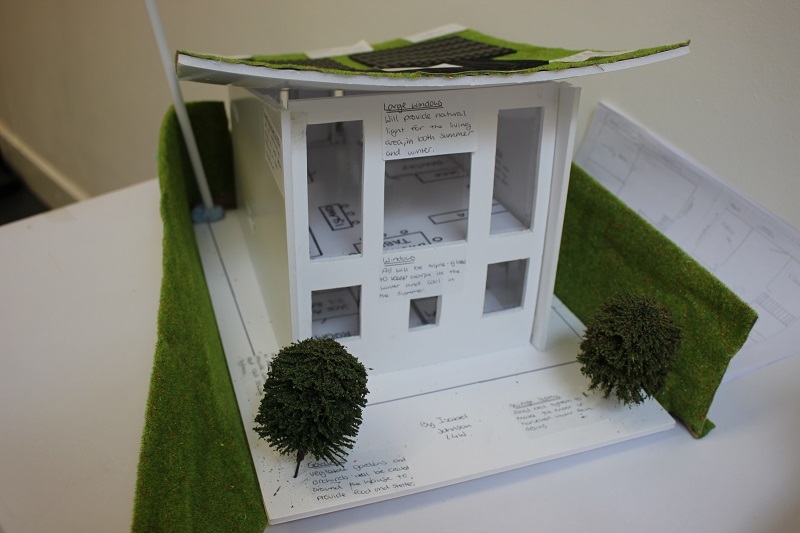 Build an Eco House
Well done to Isabel in L4 who planned, designed and built an amazing Eco friendly house as part of her Humanities project . She says 'I really hope someone will build a real one for me in the future, I really want to live in it'
Some of the features include:
1 Triple glazing to provide extra insulation
2 Surrounding orchard to grow her own food
3 A functional sewage and drainage system that would provide water for the reed beds
4 An onsite wind turbine to provide electricity
5 A suitable overhang design that would create shade in the summer and shelter in the winter.
All the girls produced some wonderful designs and structures containing lots of thought and detail. It's fantastic to see how much of an impact this project has made to them and the future of the environment.
This was a great display to show all our open visitors last Saturday, everyone stopped to admire all the amazing houses. Well done also to 2nd and 3rd prize winners Anna and Sumayya.