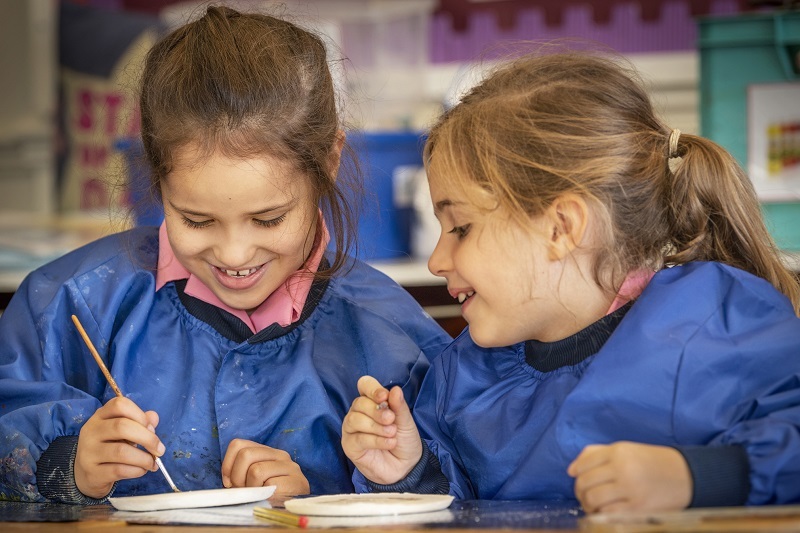 Westfield 'Bright Start' Covid Recovery Package
For girls starting Y1 – Y6 in September 2021, we are offering an exclusive 25% fee remission for two years to help bridge the gap in lost primary learning.
If your daughter's education has suffered as a result of the pandemic, you must be worried about recent news regarding the Government's reduced spend on educational catch-up measures.
This is a huge blow to the community and to that end we are proud to launch our 'Bright Start' Covid recovery package! This is aimed at girls who have gaps in their education because of the lockdowns and who deserve the chance to catch up in a small, supportive environment. However, as we are approaching the end of our summer term, it is vital that you secure your daughter's place now!
How will 'Bright Start' help your daughter?
Our small class sizes and personalised teaching mean that your daughter will always be our focus; fewer pupils in class means more individual attention from her teacher. Our creative curriculum, outdoor learning provision, including Forest School, together with our proven remote learning strategy will help to rebuild your daughter's confidence and make her school experience so much better. A happy child is more likely to reach her targets and achieve her potential. 'Catch up' should be about the whole child, not just cramming or extra tutoring. We will rebuild your daughter's love for learning and make sure her future is determined by reaching her full potential and is not limited by her experiences during lockdown.
How did Westfield girls do during the pandemic?
Through each lockdown, Westfield's teachers have provided learning for their classes that has maintained progression and excitement for learning. This included the full breadth of the curriculum and even clubs after school. We were able to provide specific on-site and remote learning tailored to each individual girl with video calls and on-line teaching daily plus regular one to one contact with our girls as well as with parents. Read feedback from parents on our success on our website.
Why is the offer only for Y1-Y6?
This age group's learning was particularly affected by the lockdowns. During these years, the foundations of all future learning are built, particularly in numeracy and literacy. Our personalised teaching and nurturing environment will help fill the gaps in lost learning and prepare your daughter for her next steps in life. Those taking advantage of this offer who are entering Y6 in September 2021 will continue to receive the 25% discount when continuing into Y7 in September 2022.
Register now and talk to us about your daughter. On site tours and taster days are available. Call 0191 255 3980 or email
westfield@westfield.newcastle.sch.uk
The 25% discount on fees will be applied for two years; please click for full details on our fees. We will also accept bursary applications from those who are eligible, subject to the bursary policy. Bright Start is only available to new applicants starting in September 2021