Transition have been working so hard when measuring different lengths of objects.
They have been using non standard units and have been learning the importance of "lining up" accurately.
They used dominoes to measure the length of the rug, pencils, pens, tables and many other things in the classroom. They compared lengths using the correct mathematical vocabulary.
Today, they have been measuring length using other objects.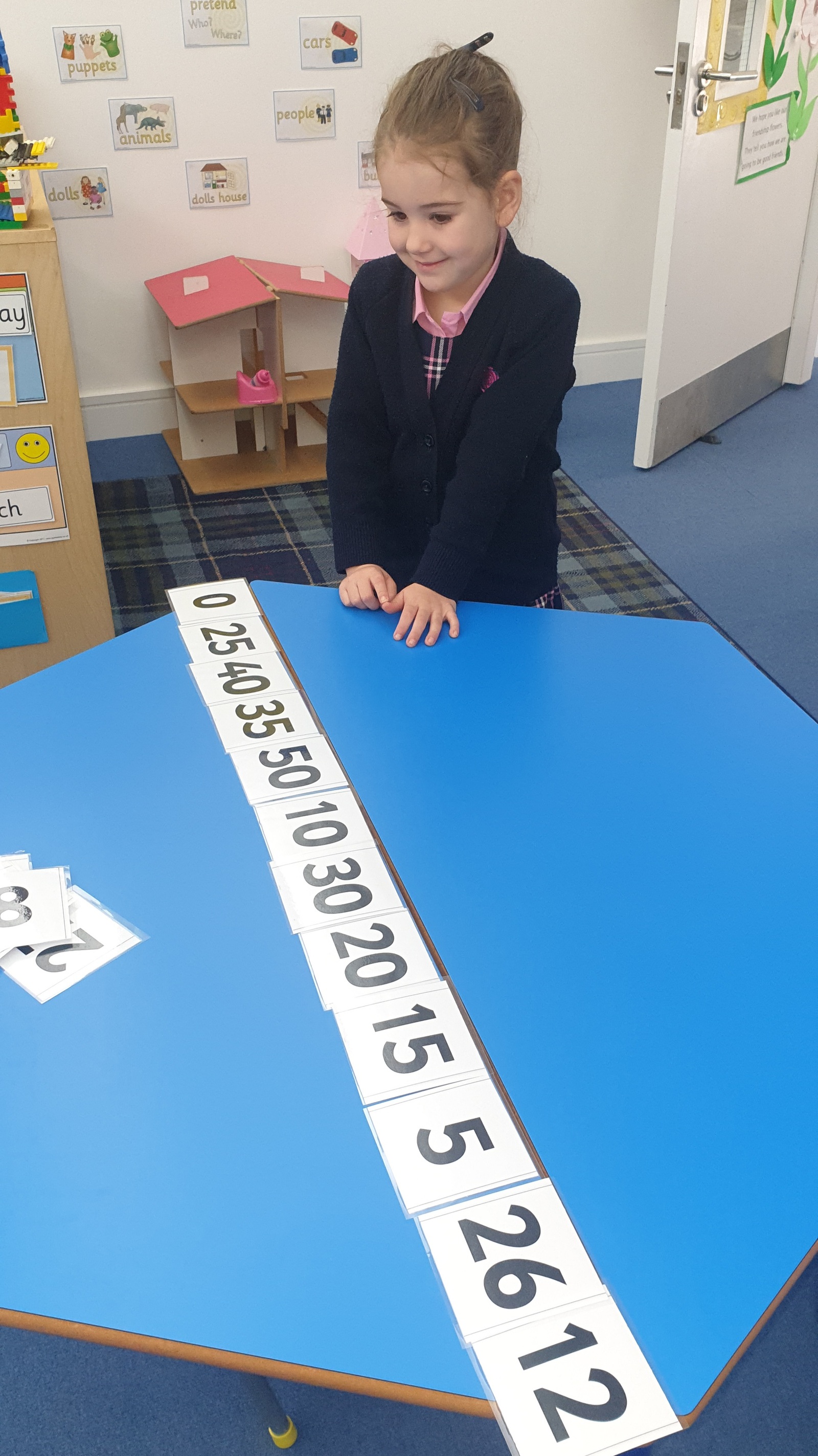 Using the number cards. They were chosen because the number cards were all of equal length. Very important!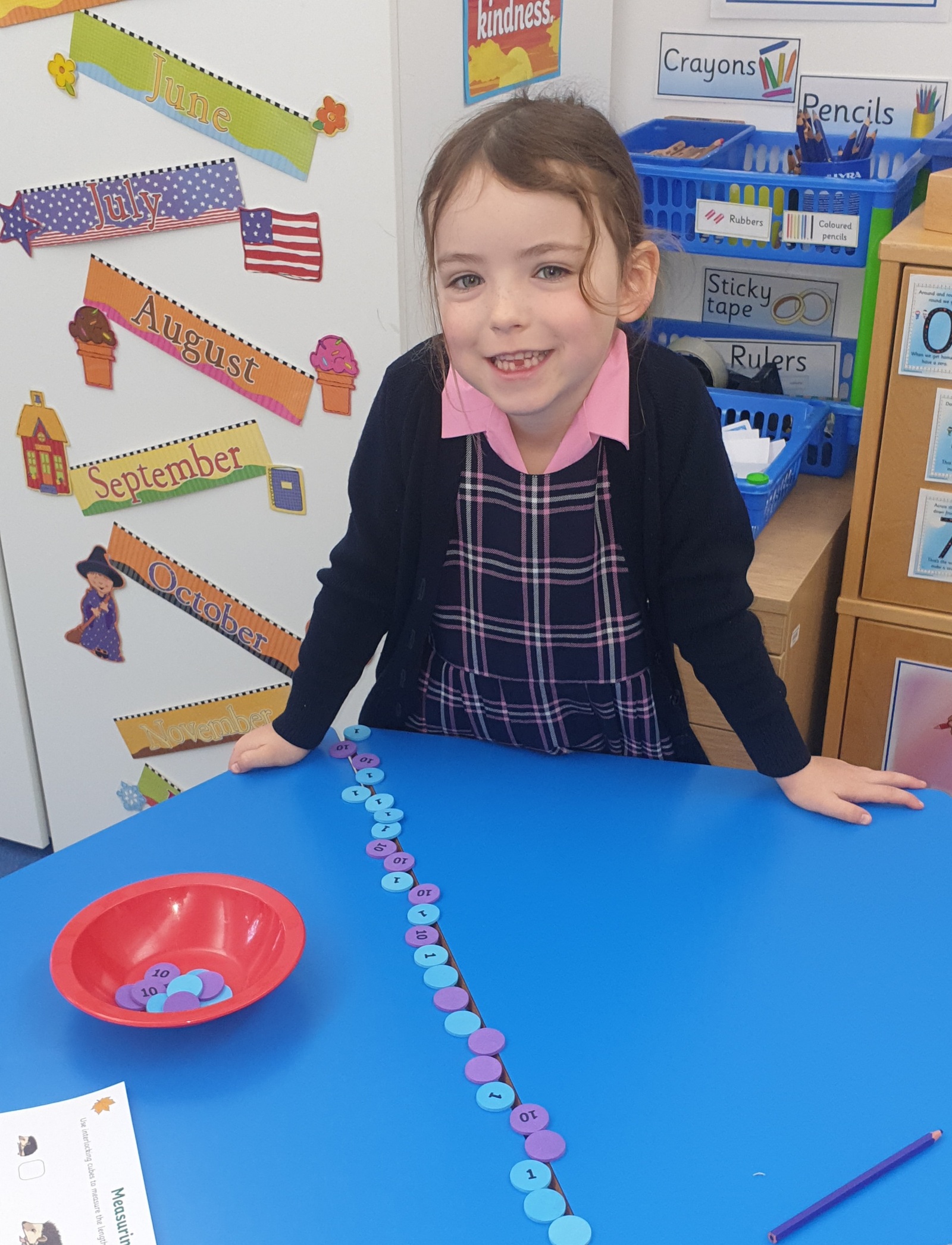 Using the tens and ones counters. This was a bit challenging, as they kept sliding, but Rosie persevered and counted them extremely well. The table was 53 counters long!
We used the interlocking cubes to measure the 5 hedgehogs. We lined the cubes up at the hedgehog's nose.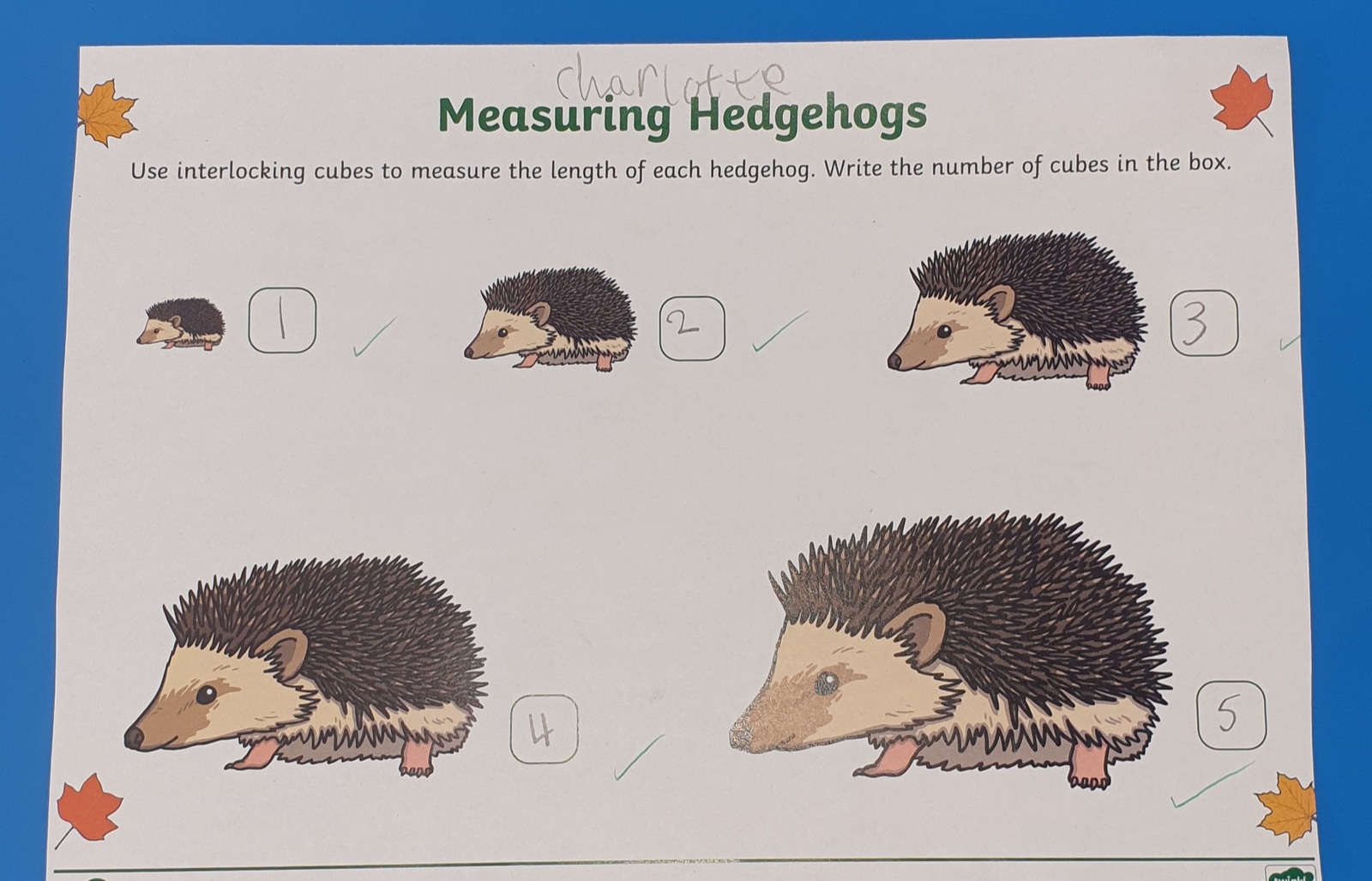 Miss McKeating then set Transition a challenge. We had to draw our own hedgehog of a set length of cubes.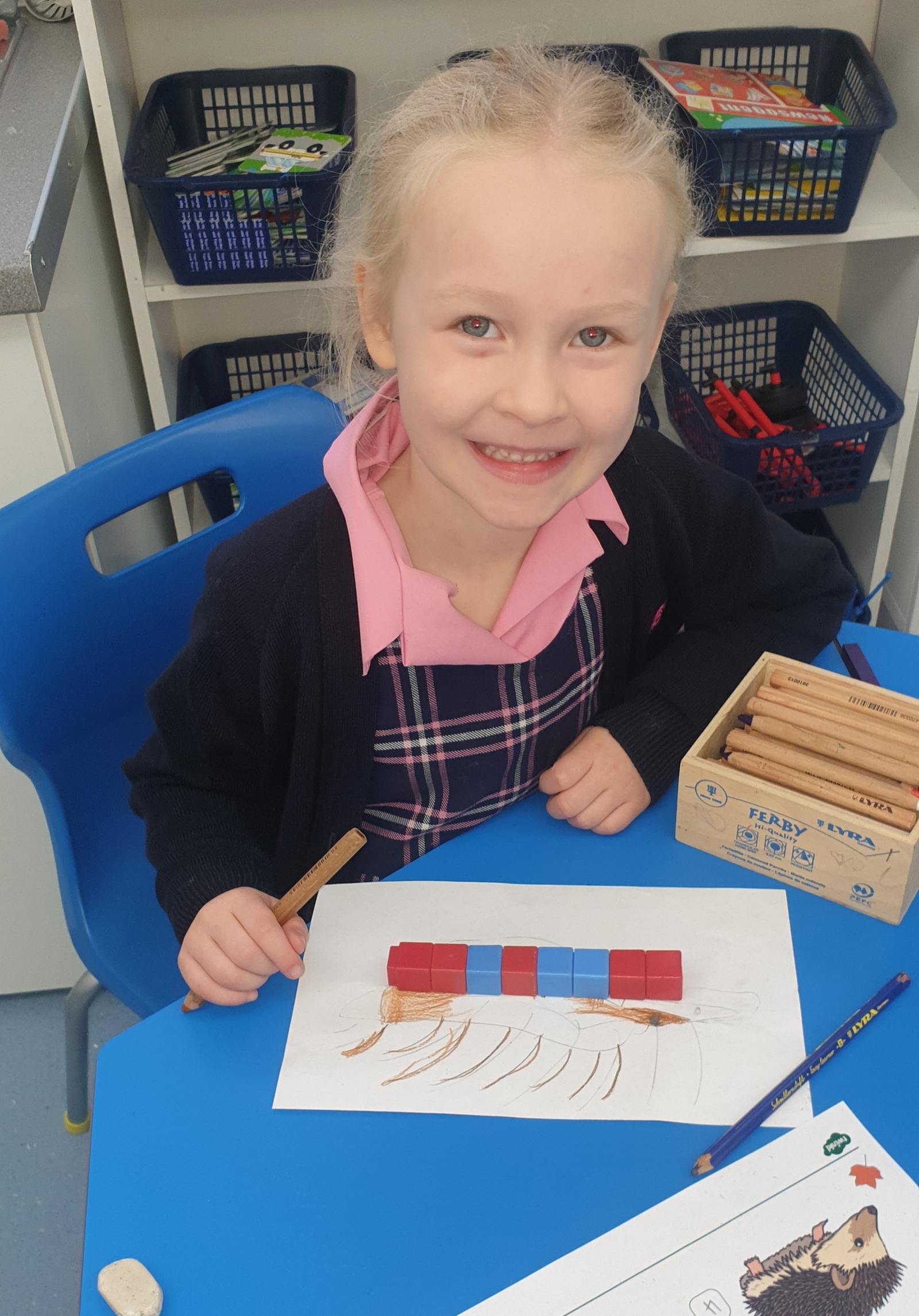 Charlotte tried a few drawings, but they were not 8 cubes long. She thought carefully and realised that putting the 8 cubes on the paper would help.
Great thinking Charlotte and a wonderful spikey hedgehog!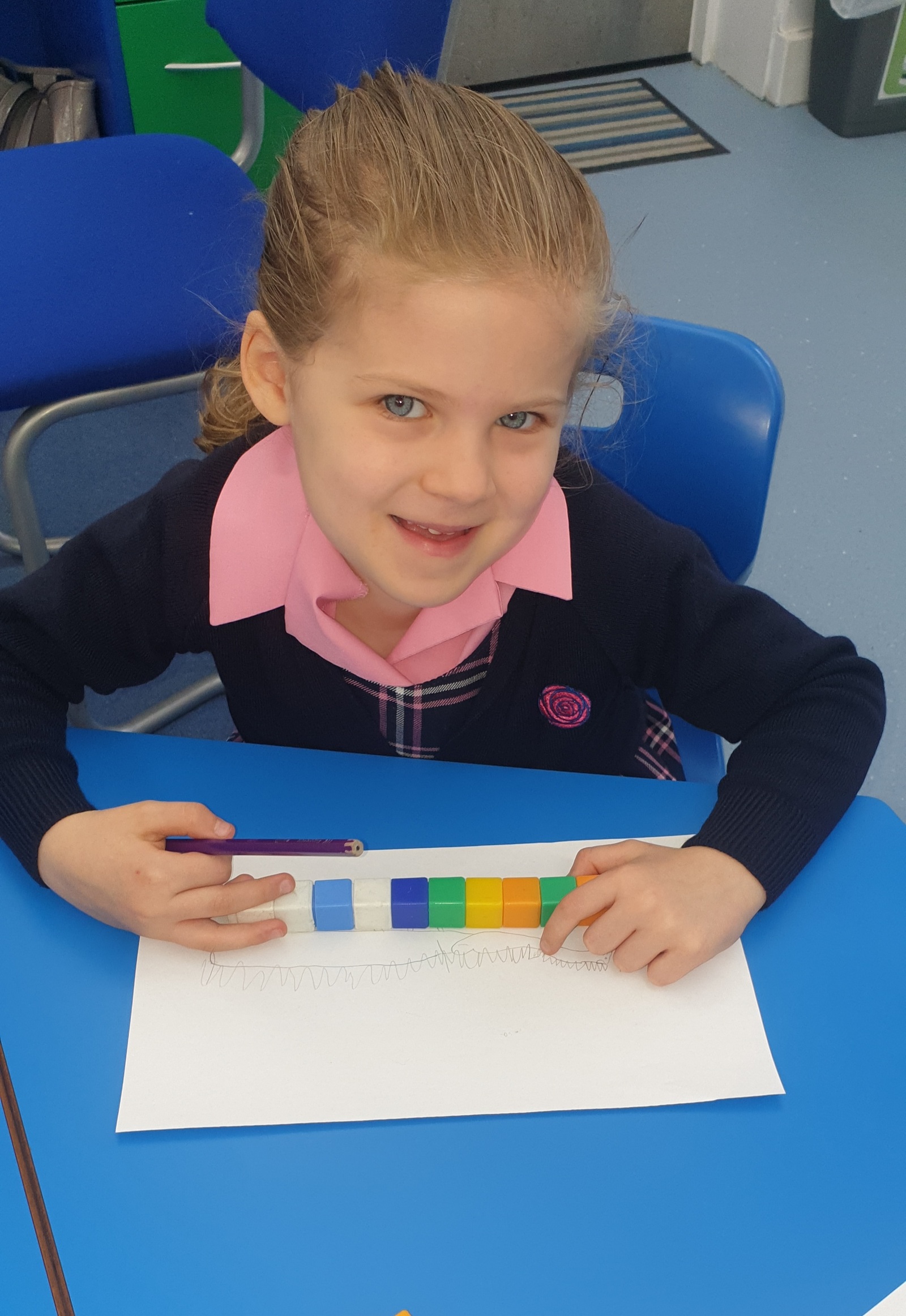 Ava worked it out too.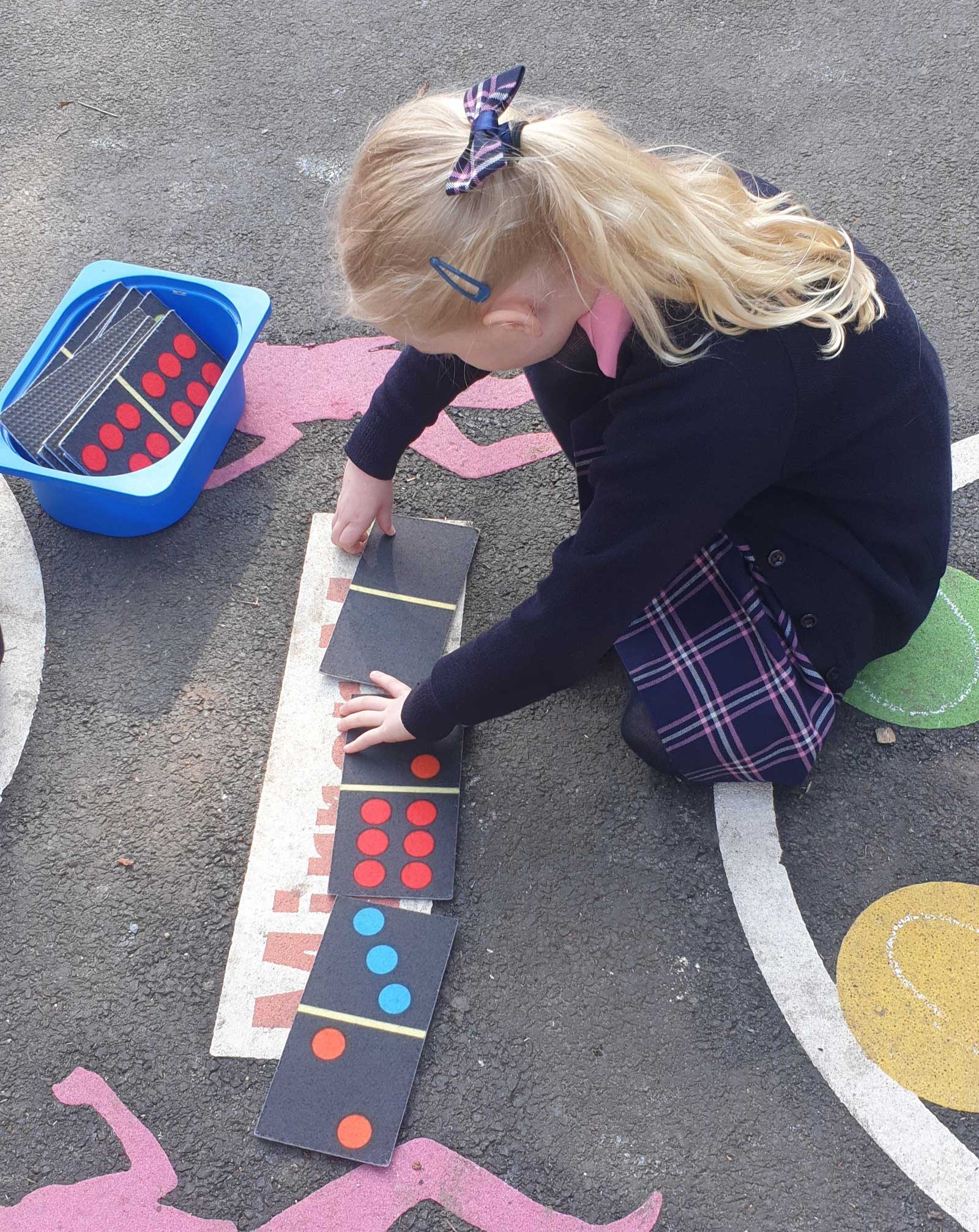 We took our measuring outside and used the large dominoes and the small dominoes as our units of measure. We ensured they were lined up accurately with no gaps.
Paired work made it easier sometimes!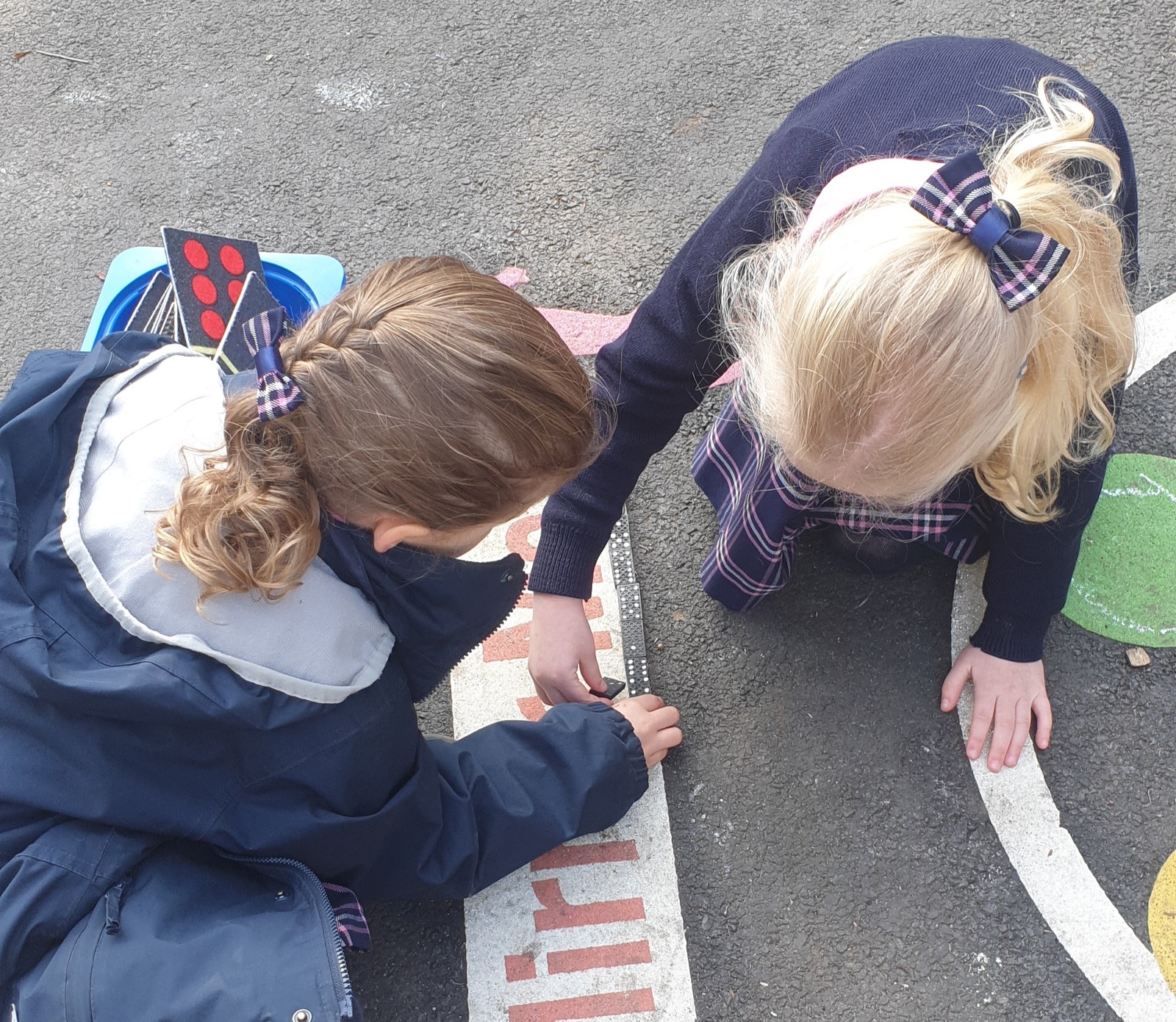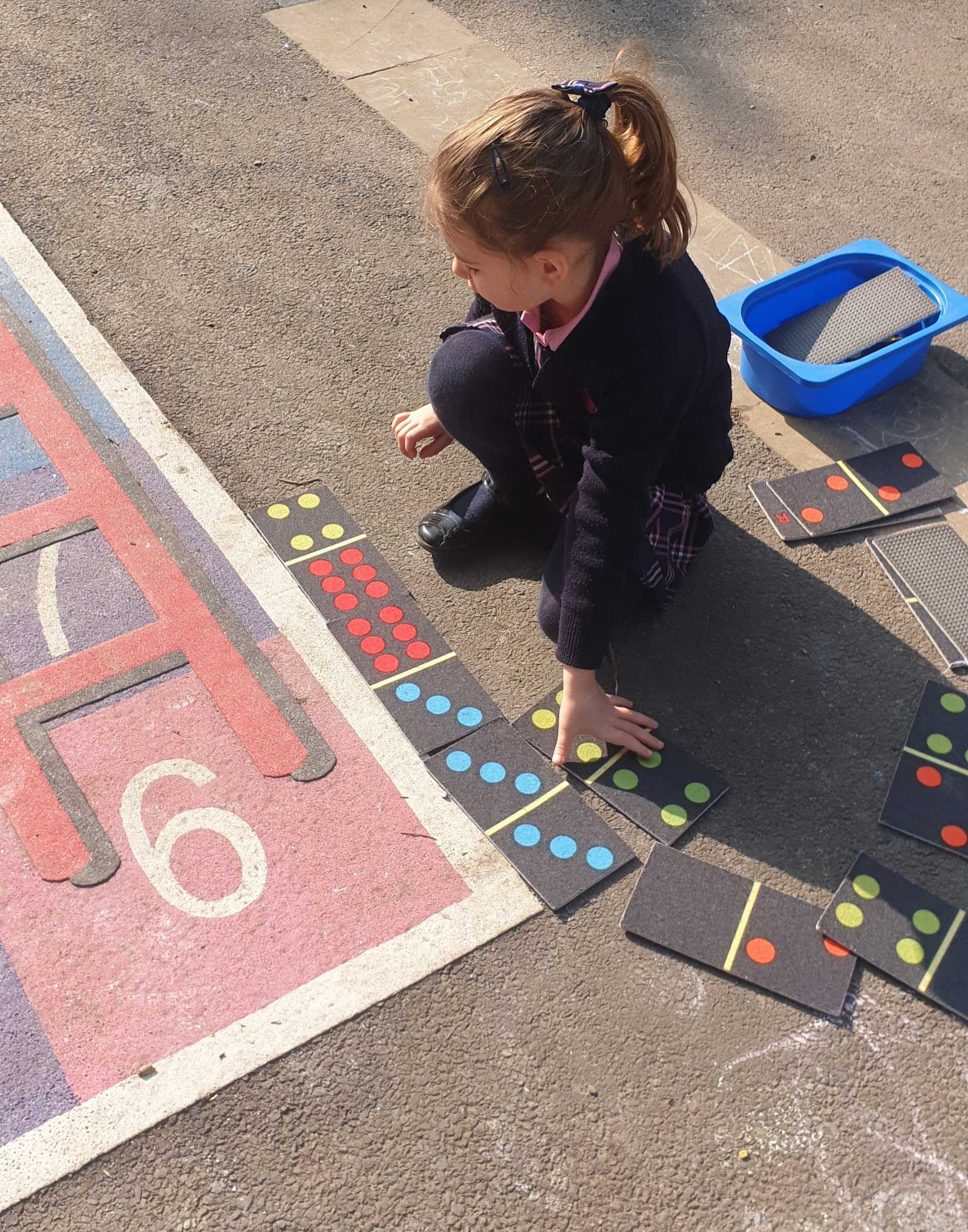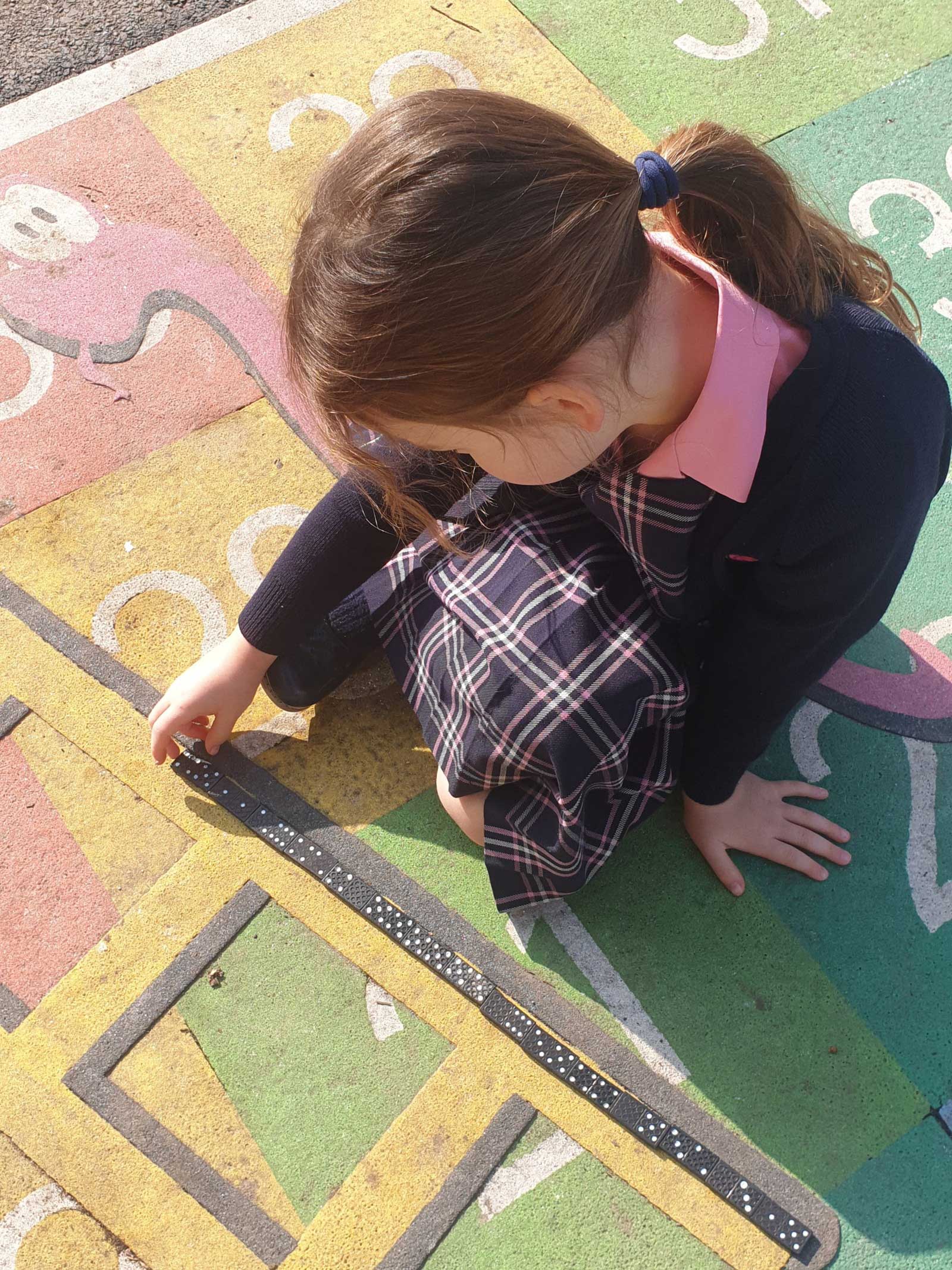 Miss King popped into our maths lesson and she was so impressed with how well behaved we are. She thought we were extremely hard working too!