Charlotte opened the first door of our Advent calendar,. It was an elf!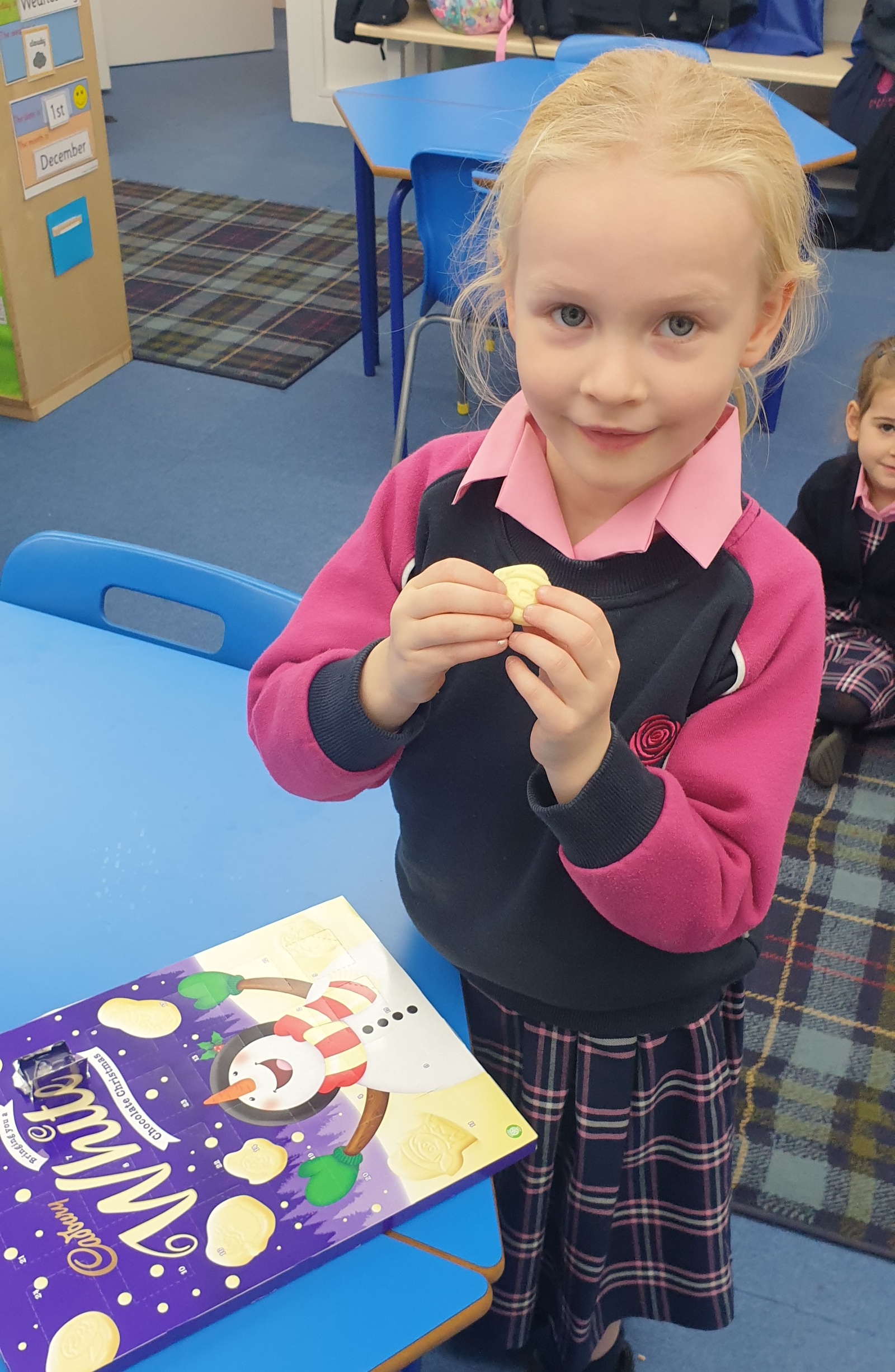 The classroom is looking very Christmassy! We love all the decorations.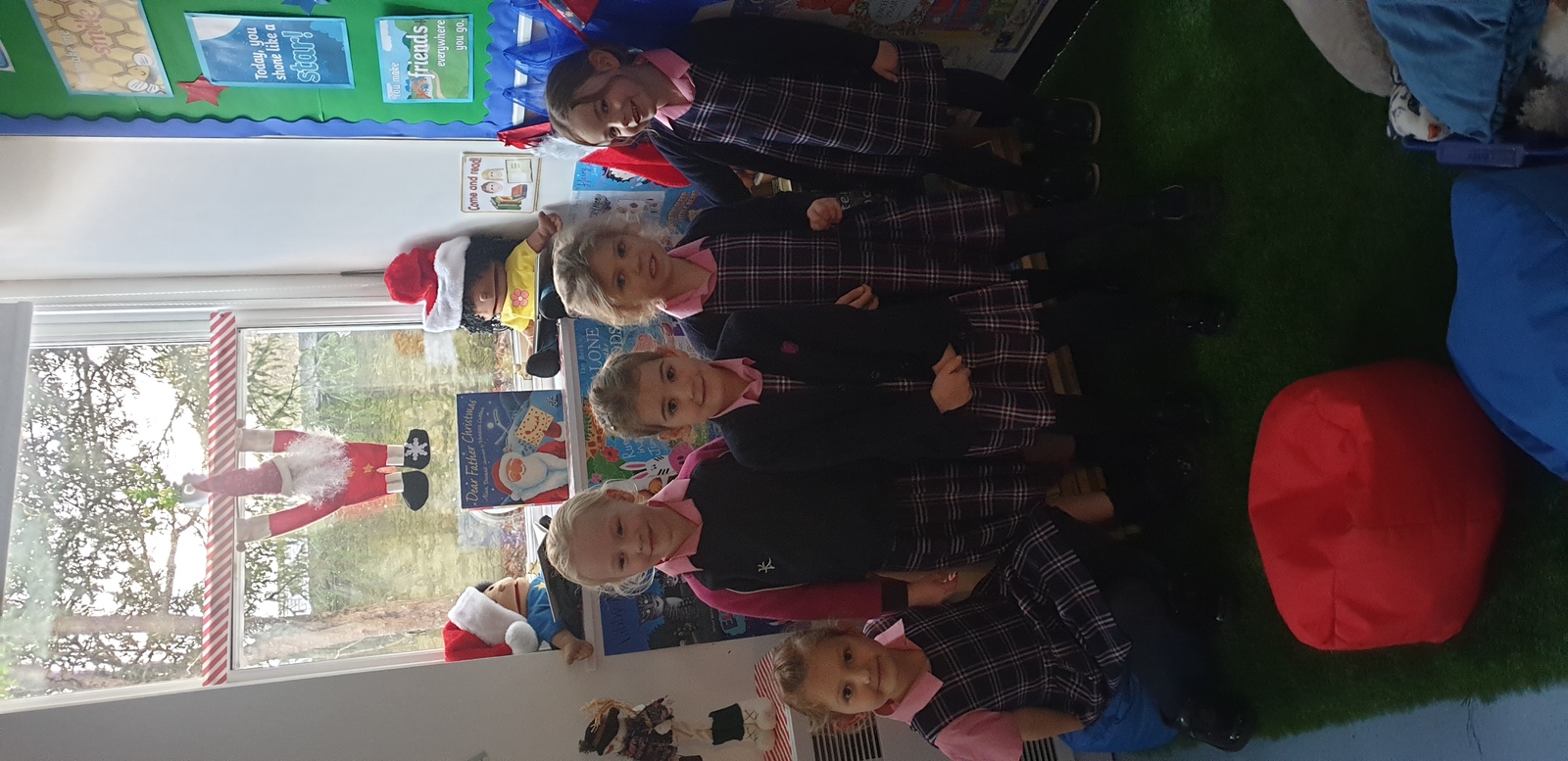 Watch this space... something more will be displayed here soon!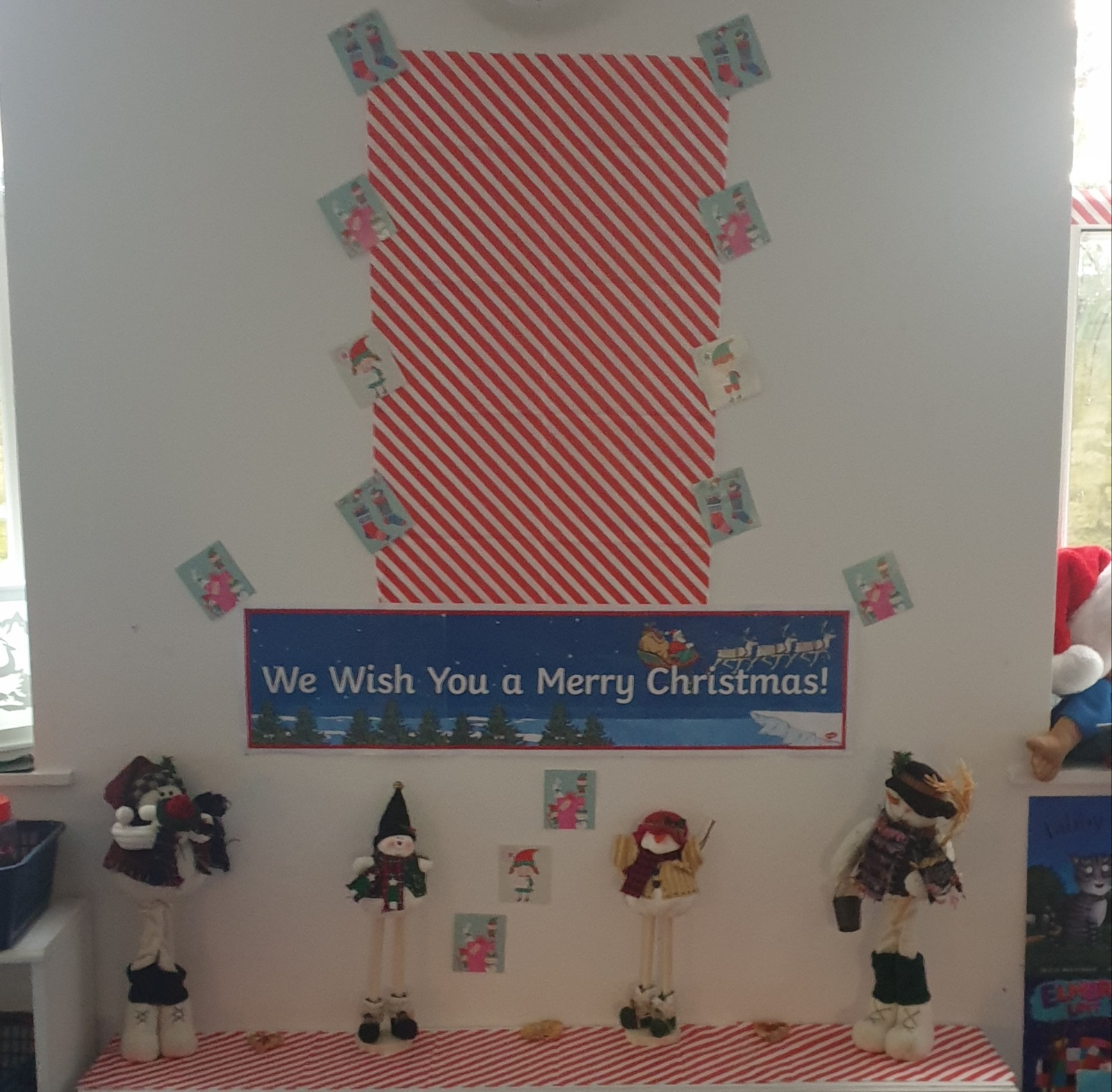 Our tree is now looking very wintry and bare.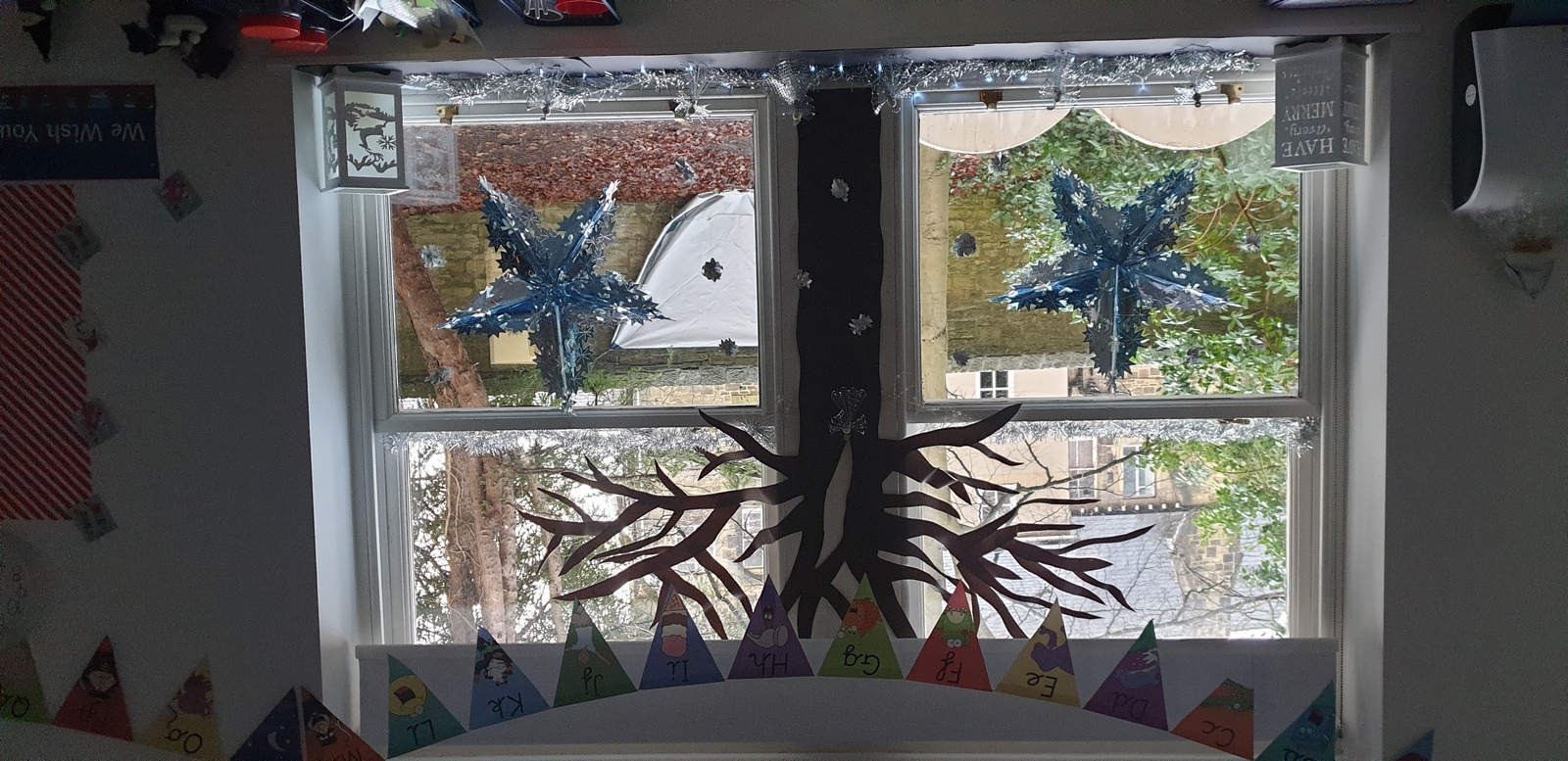 The Christmas tree is up and is all decorated.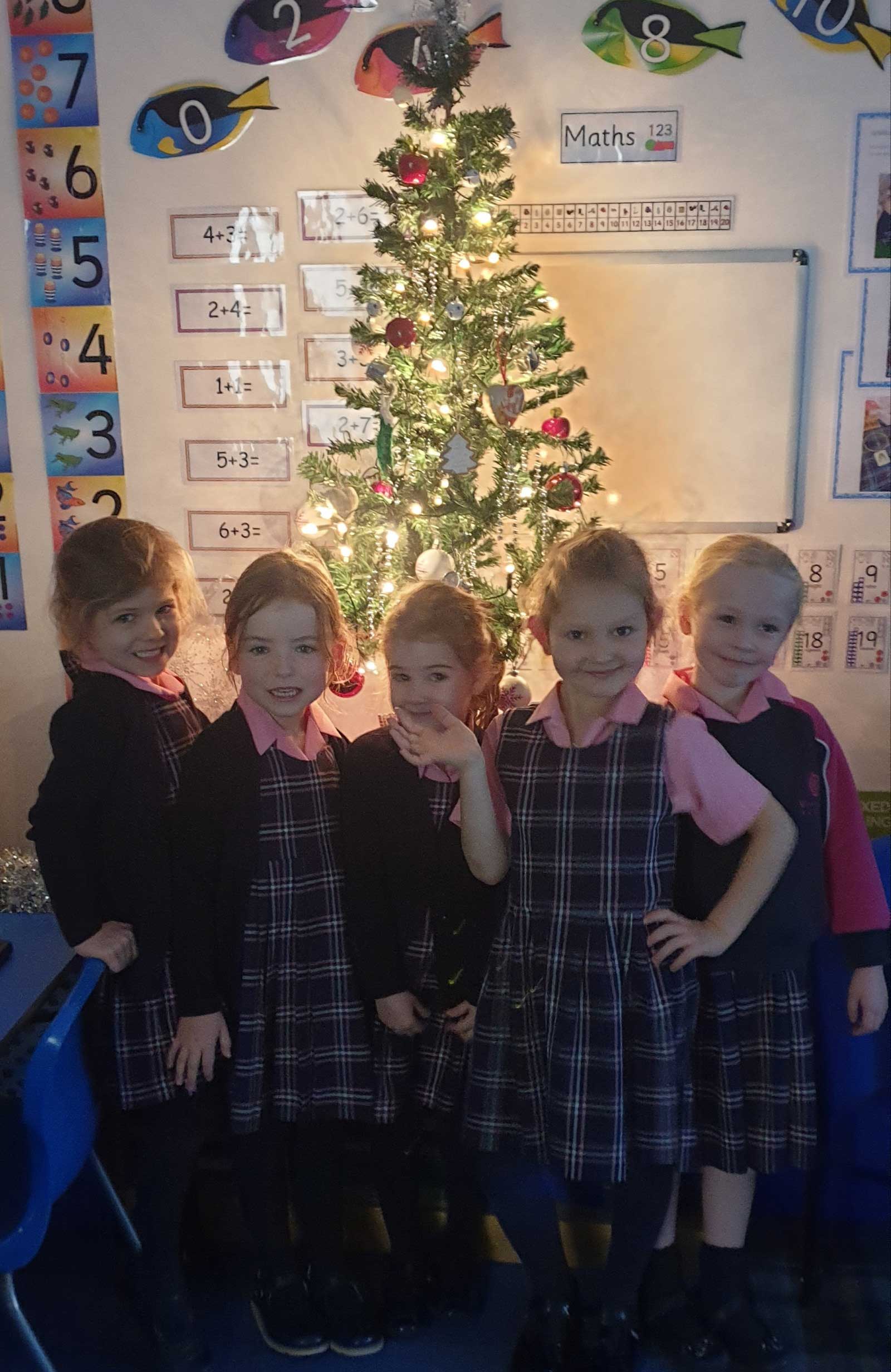 We enjoyed our first look at some Christmas books.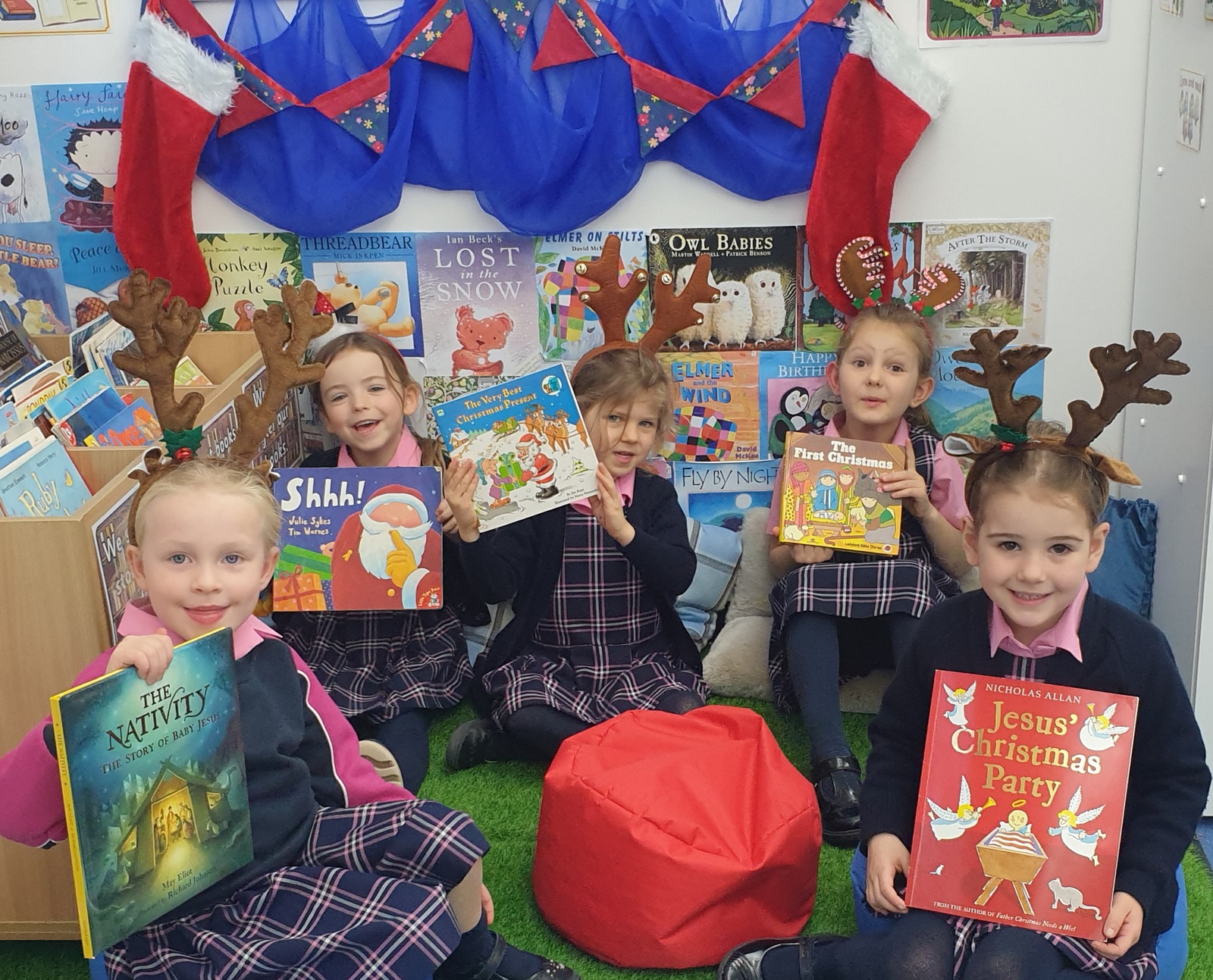 We were shocked to find "Silly" having made such a mess this morning. He had thrown the decorations all around the hallway.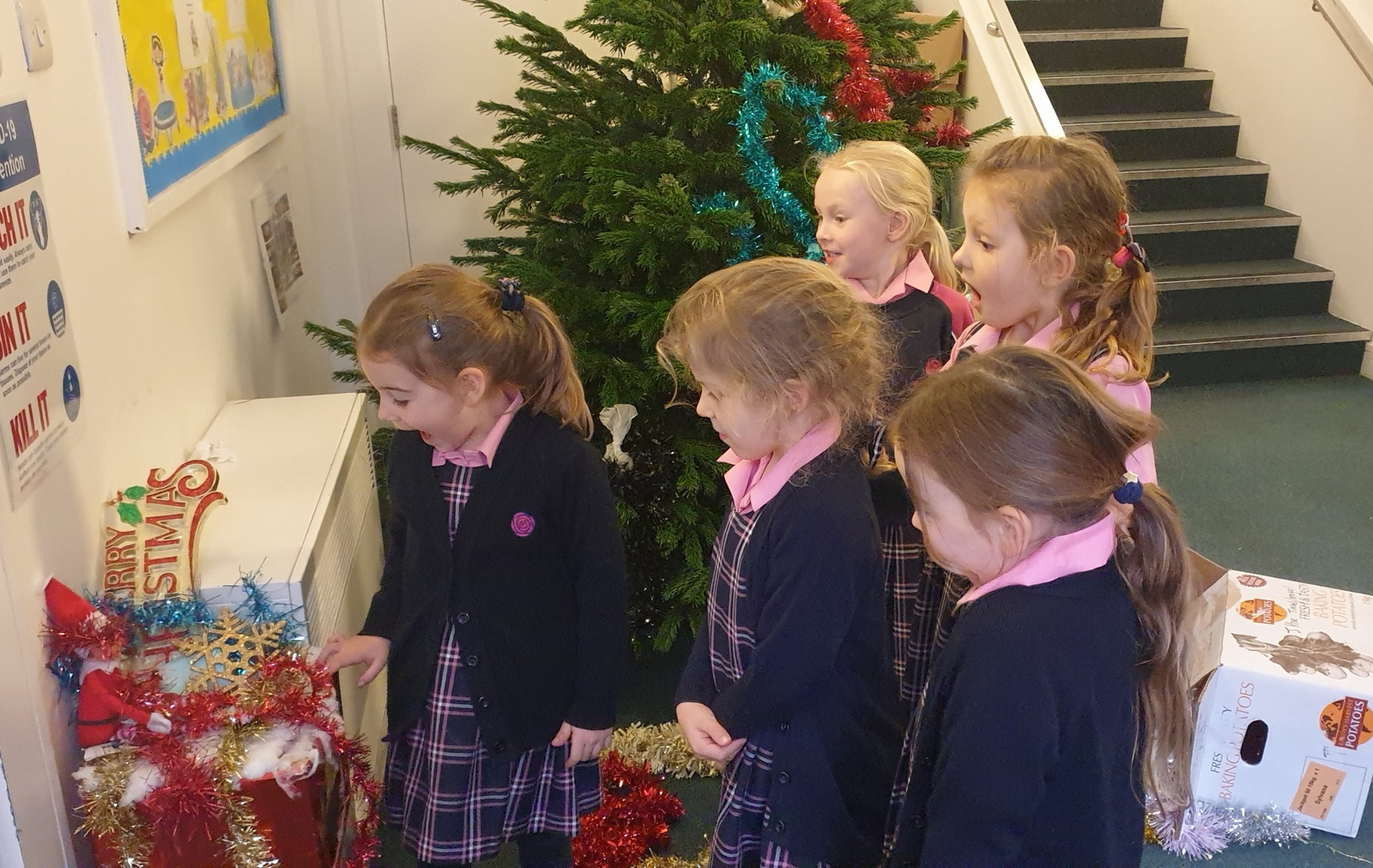 He had taken Miss McKeating's chocolate cake bar and had taken a bite! Miss McKeating was not happy with Silly.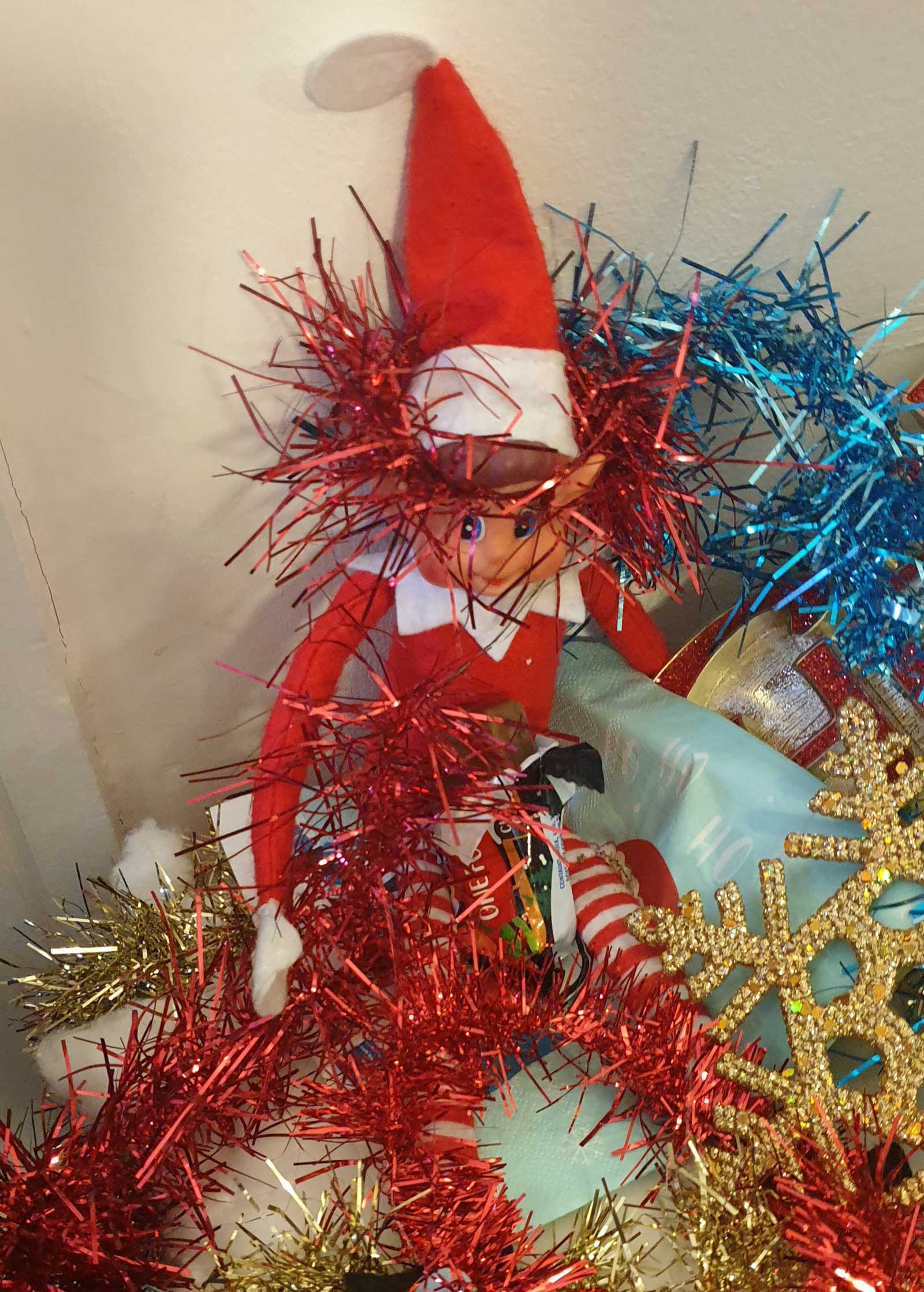 But Silly looked happy!