Anglo Saxon Kingdoms
Lower 2 girls have been investigating the Viking and Anglo-Saxon struggle for the Kingdom of England. Each girl took a role as one of the Anglo Saxon Kings and taught the class all about their reign.
Introducing Edgar the Peaceful ...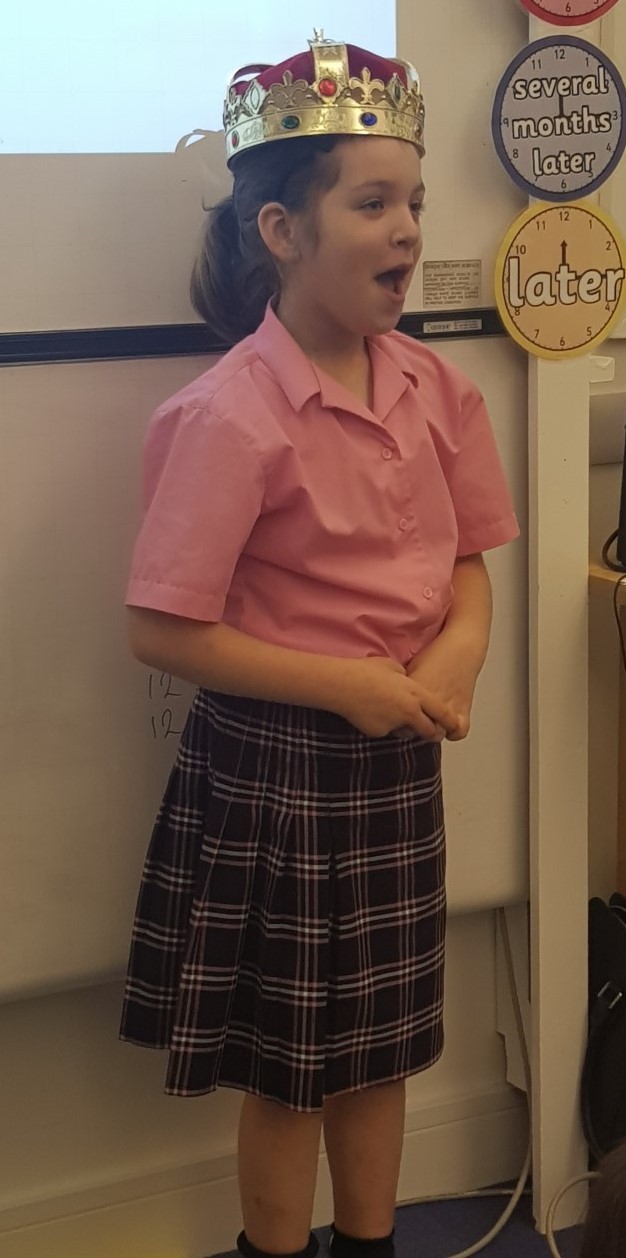 Edward the Confessor...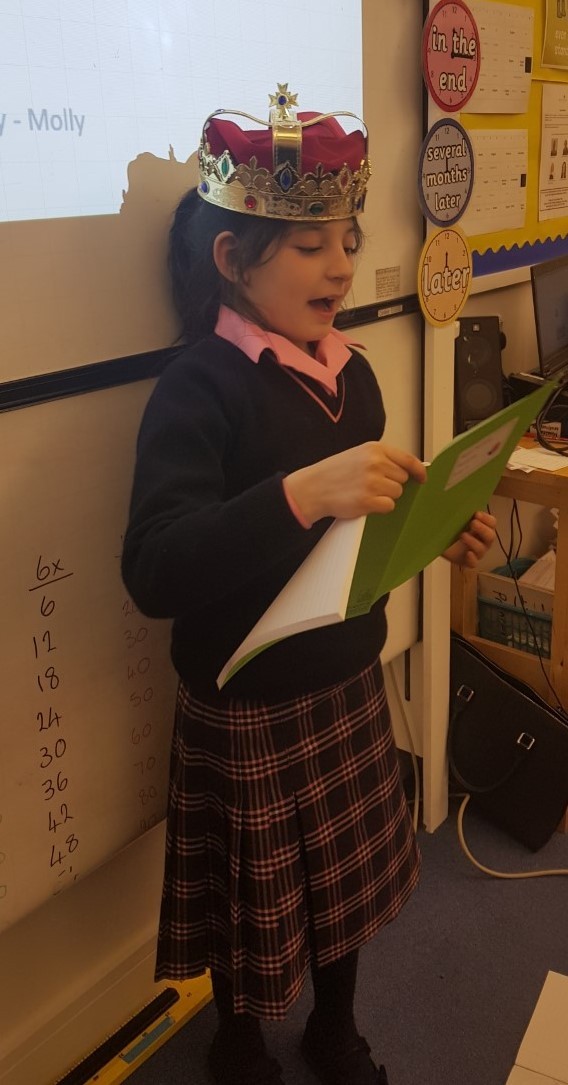 Alfred the Great...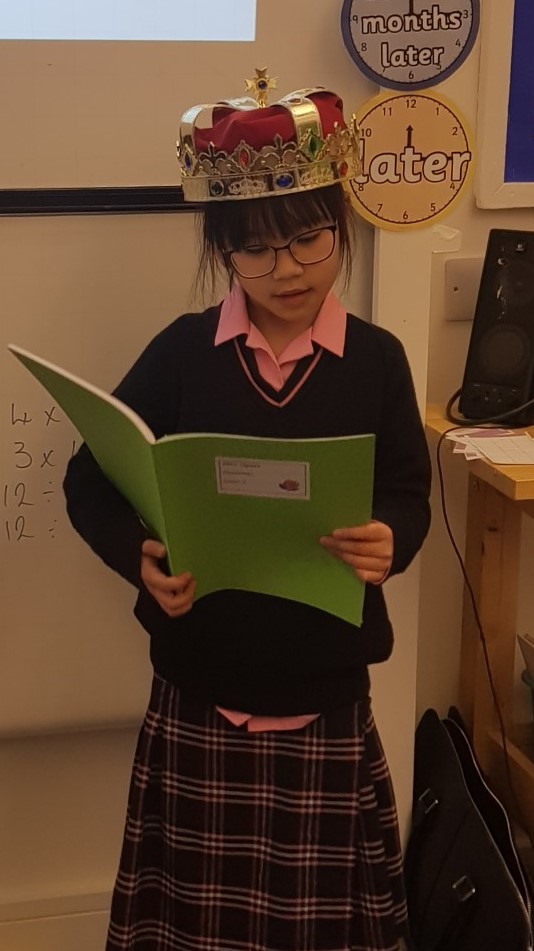 Athelstan...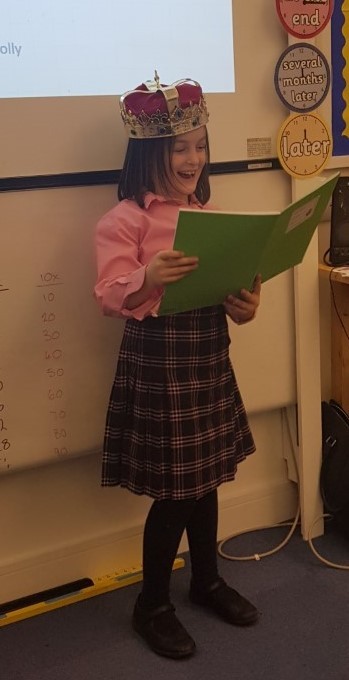 William, Duke of Normandy...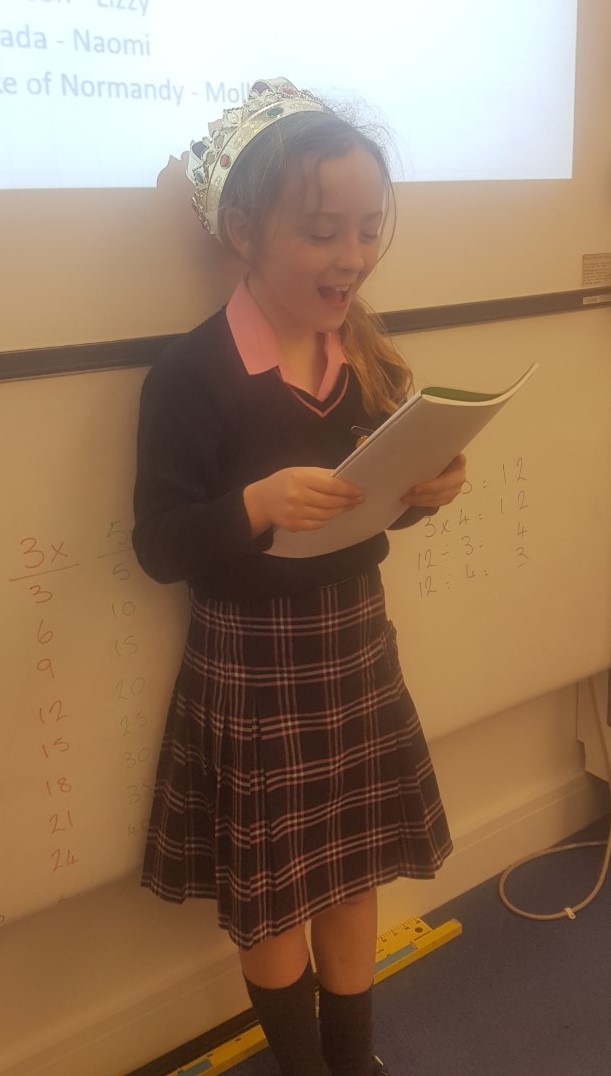 Edward the Elder...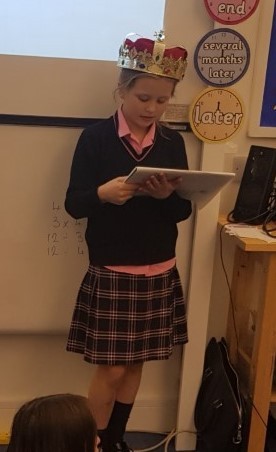 Harold Godwinson...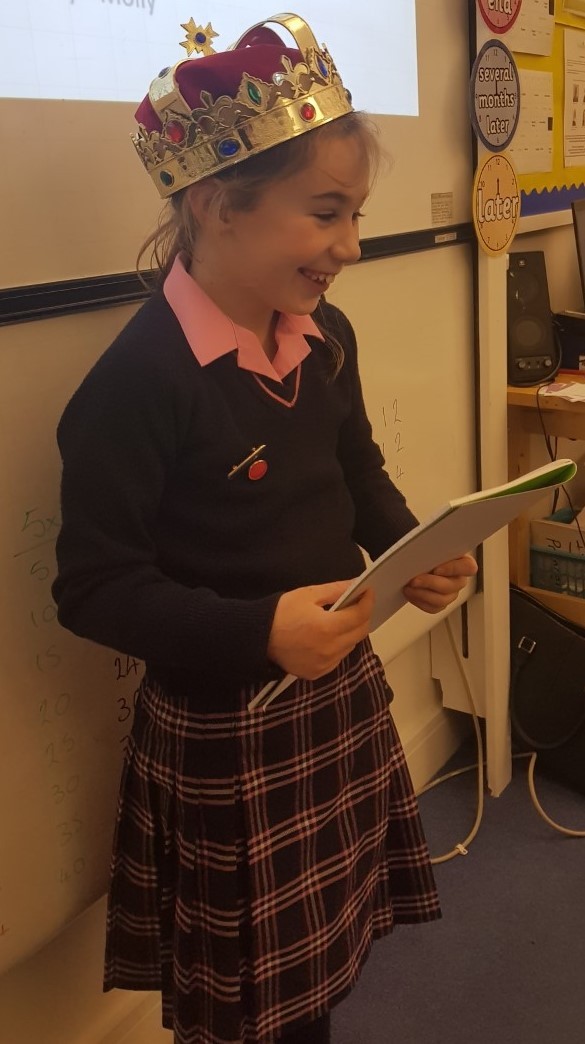 And eventually, when he was ready...
Ethelred the Unready