We have been reading some stories in our cosy book corner. We have been reading aloud to our friends and sharing stories together.
Miss McKeating has enjoyed listening to our stories too!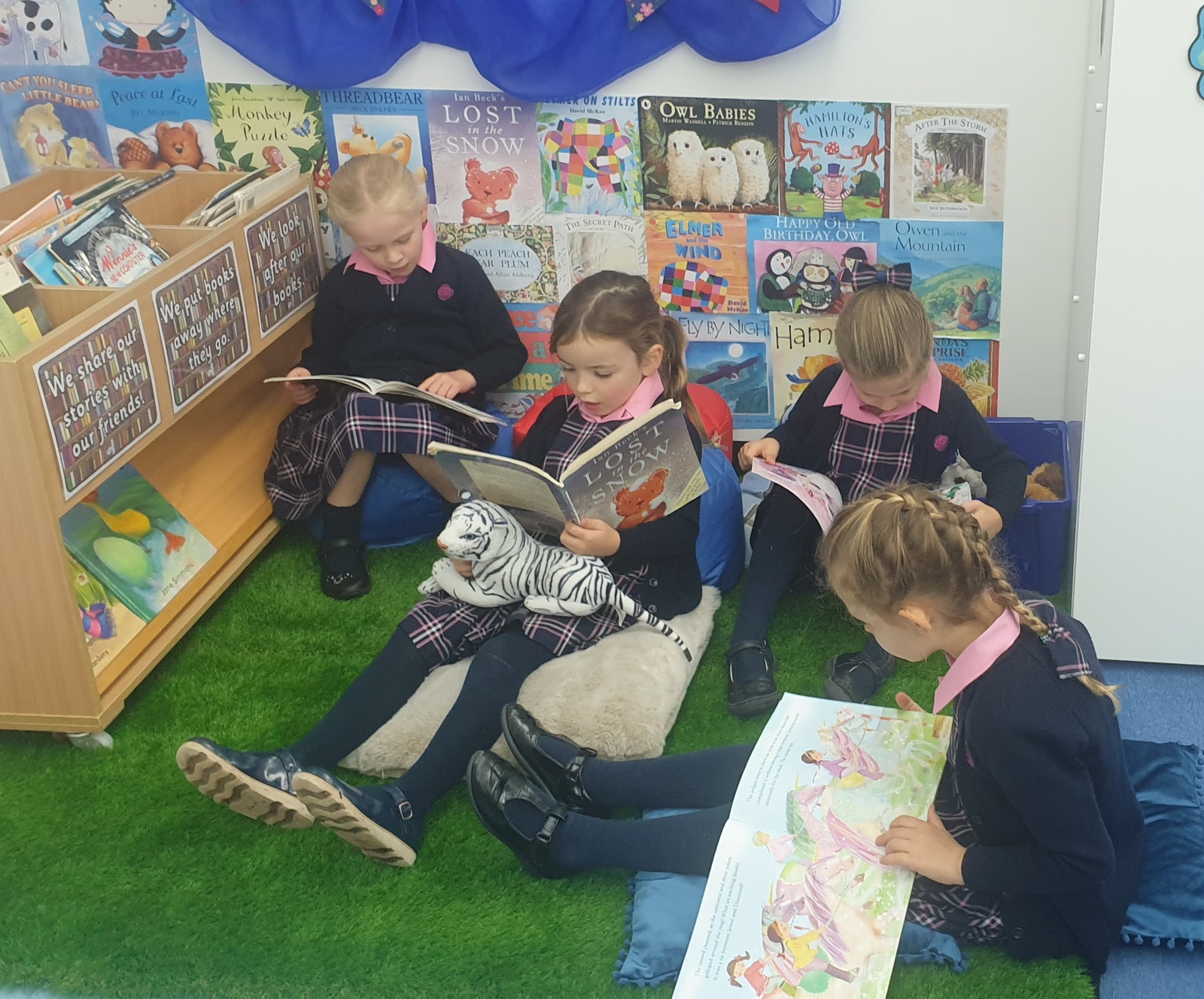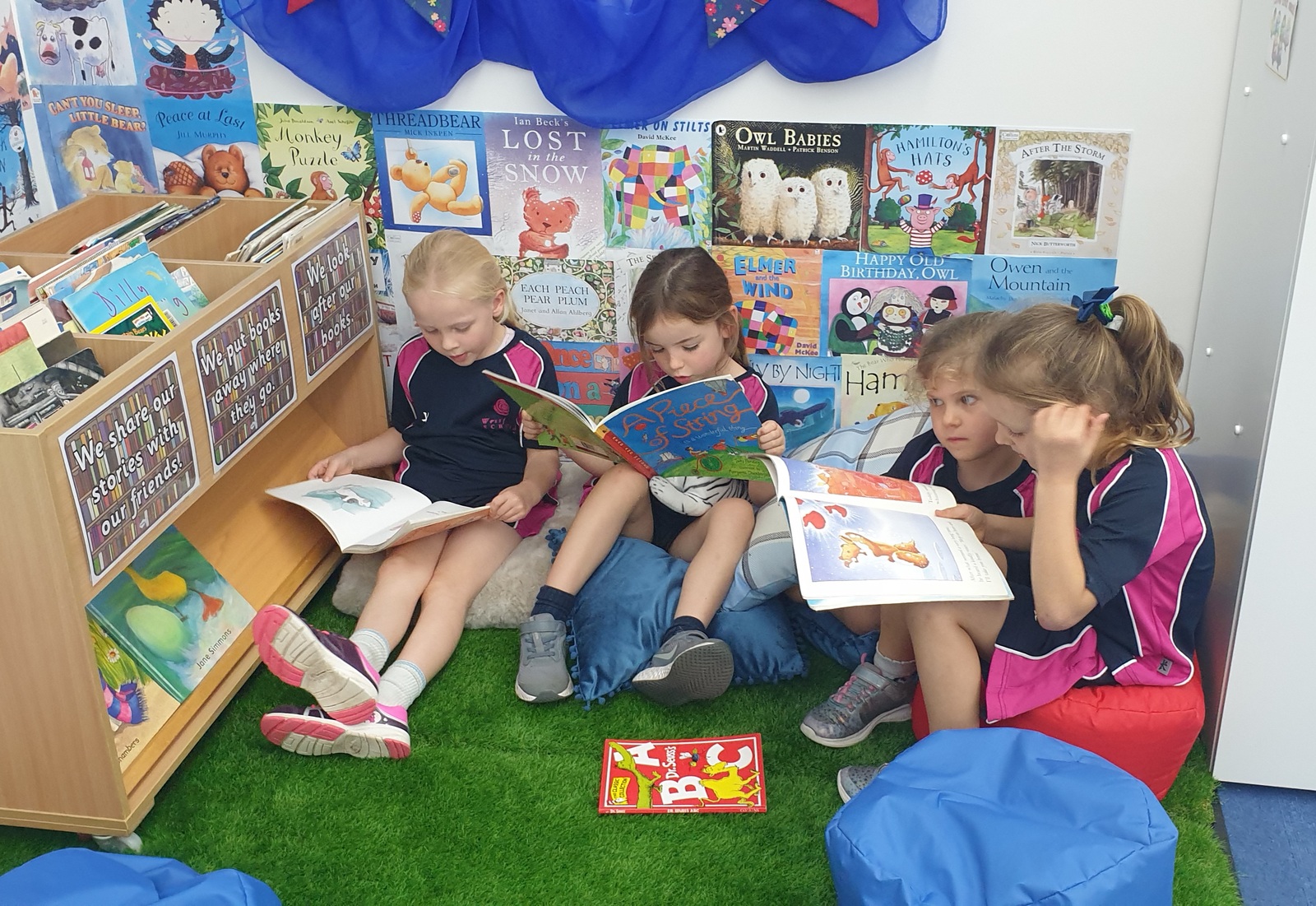 Rosie really did make herself comfortable. Snow tiger enjoyed listening to her lovely story whilst sitting comfortably on her lap.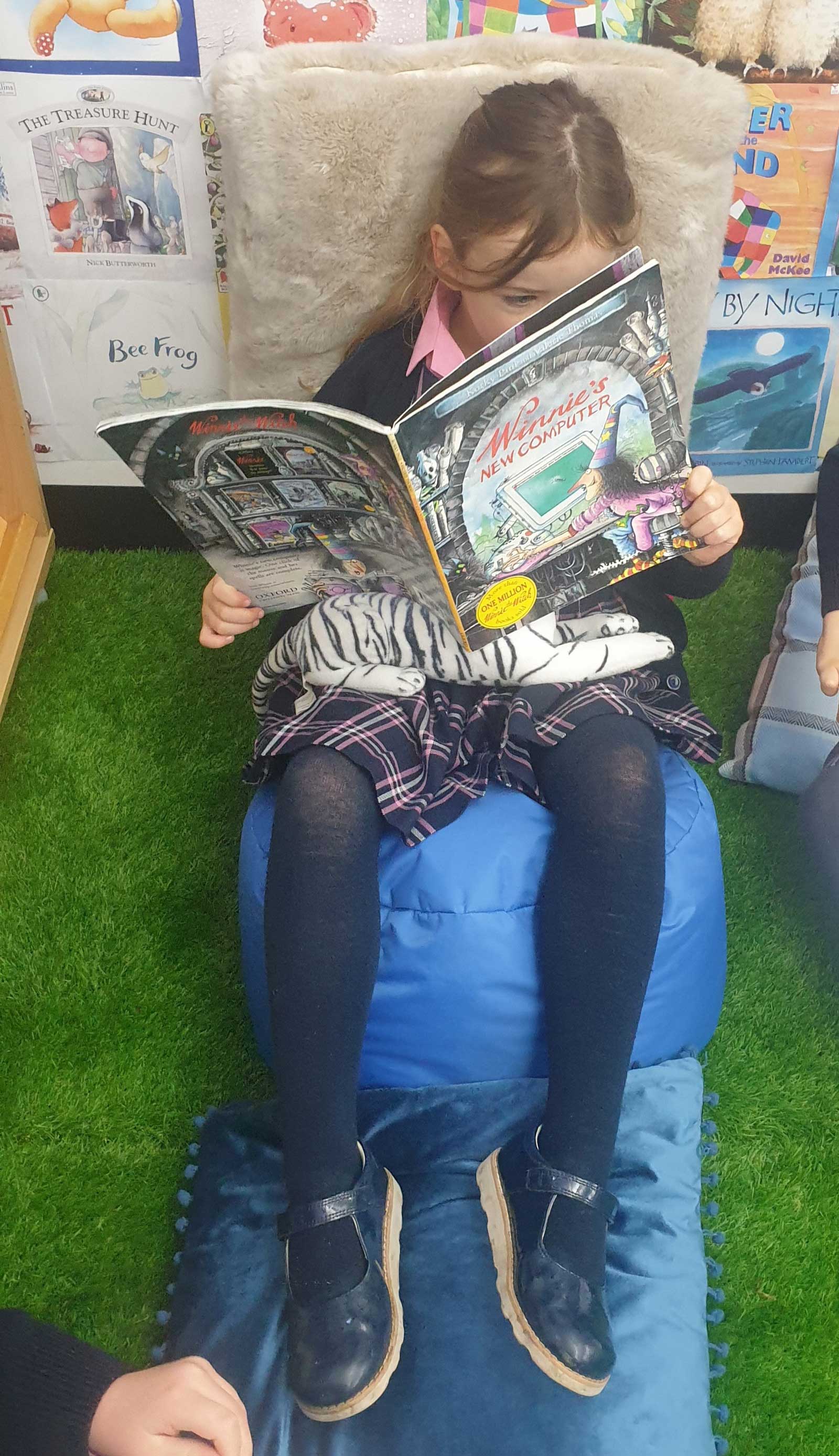 Ava always enjoys reading this story about ponies. Ponies are her favourite animal.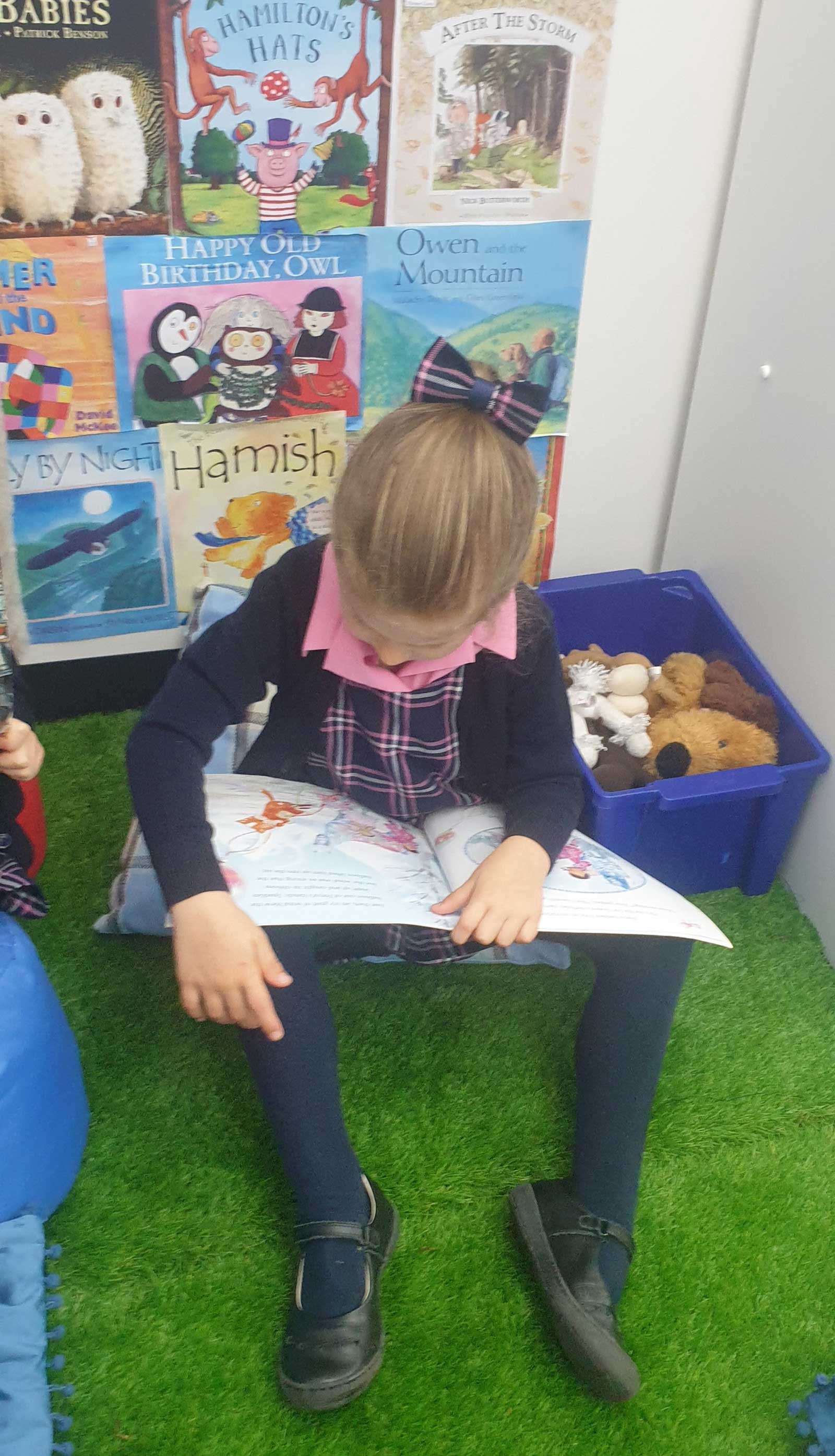 Sophie and Charlotte were totally engrossed in their books and were reading aloud clearly.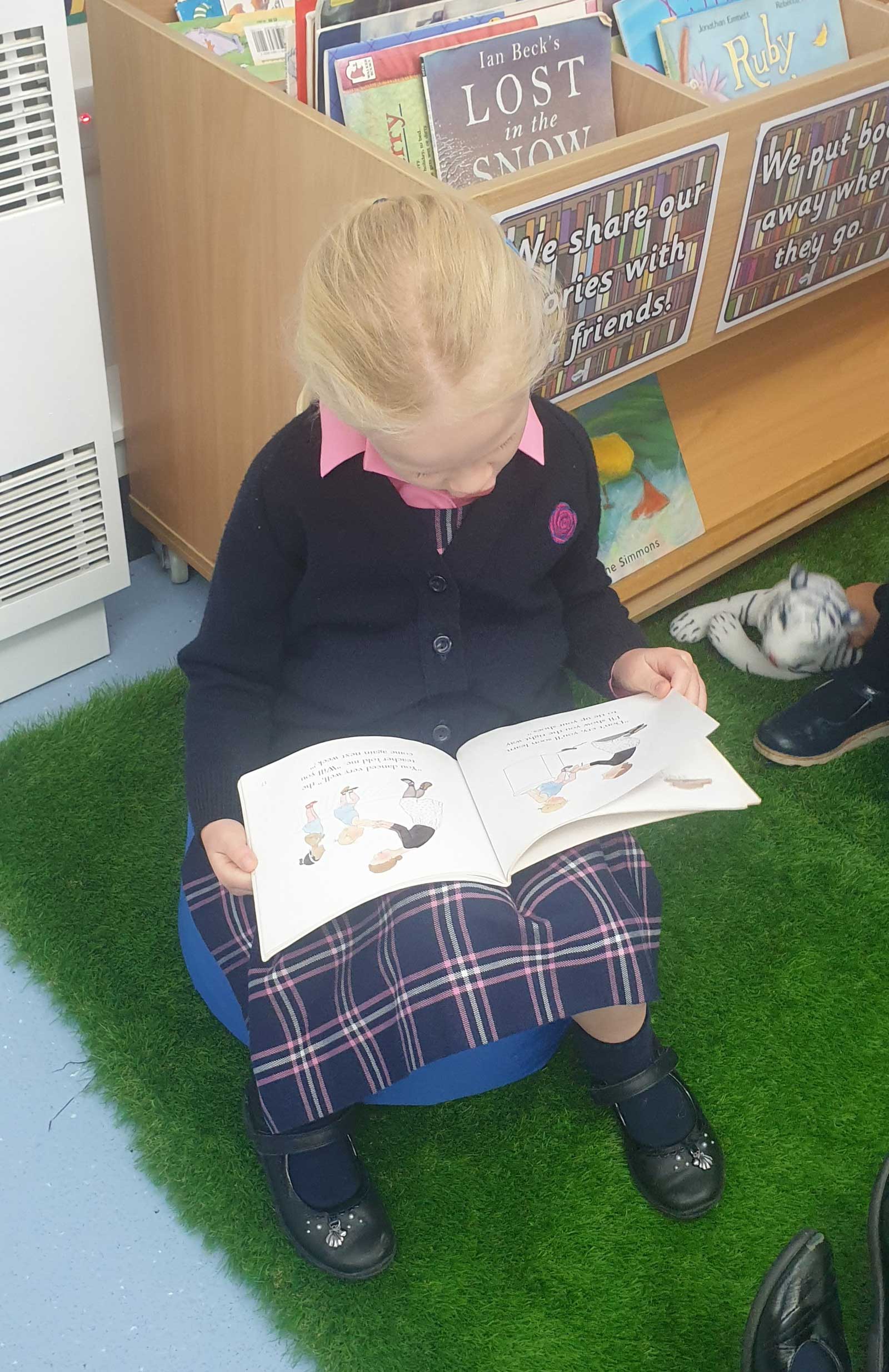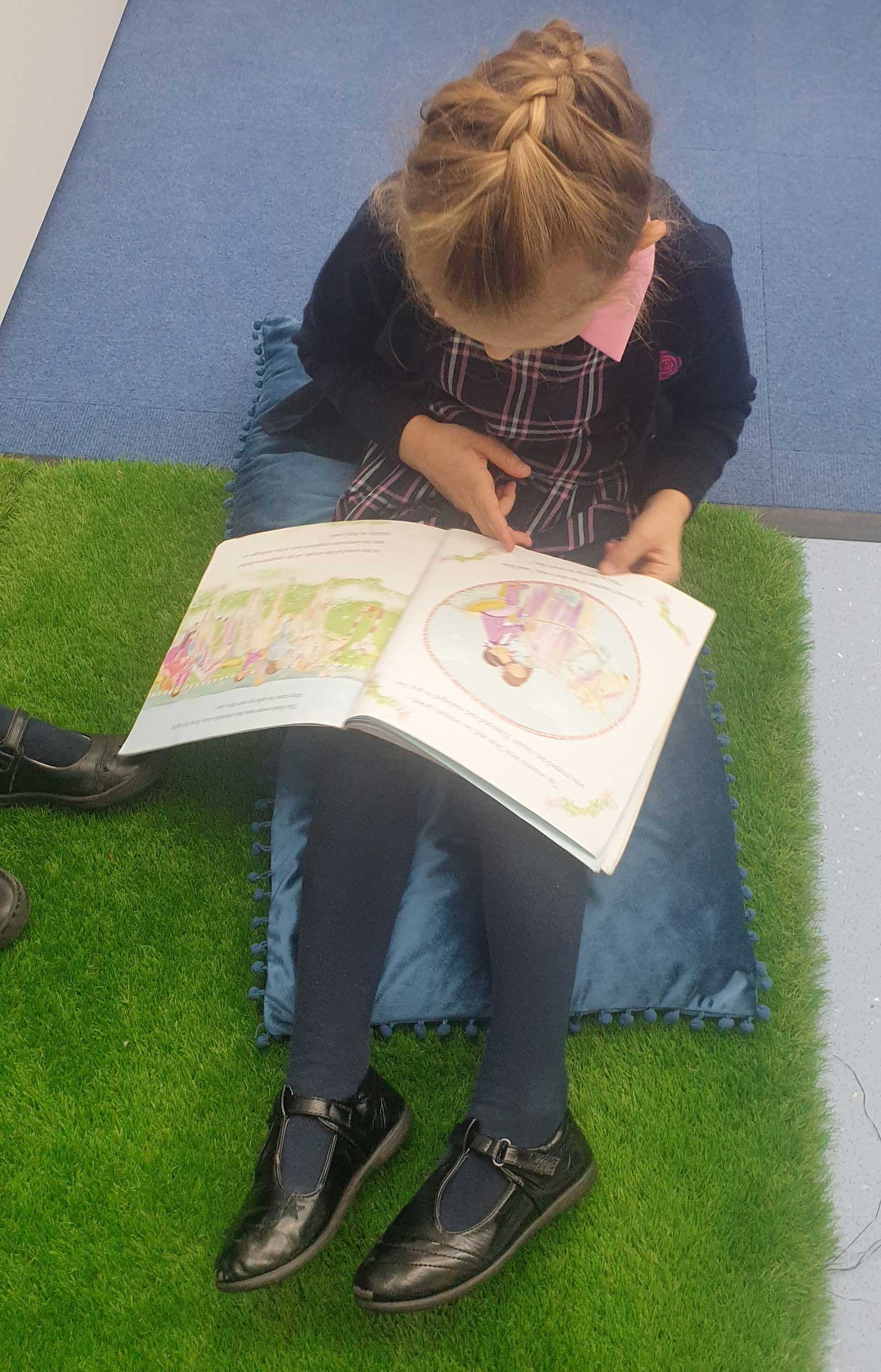 Miss McKeating is very proud of all the girls.