Transition would like to wish everyone a Happy New Year. They have been waiting to show you their completed work!
We talked in class about new beginnings, new starts and setting ourselves targets and challenges.
It was quite tricky for Transition girls to think of their own New Year's Resolutions, but they thought about perhaps learning a new skill, or improving in an area which they find challenging.
They completed a draft of their written ideas and then we talked through how to correct punctuation and spelling. There were a few silly Billy mistakes to correct!
Their final pieces of writing are fantastic, with some fabulous ideas.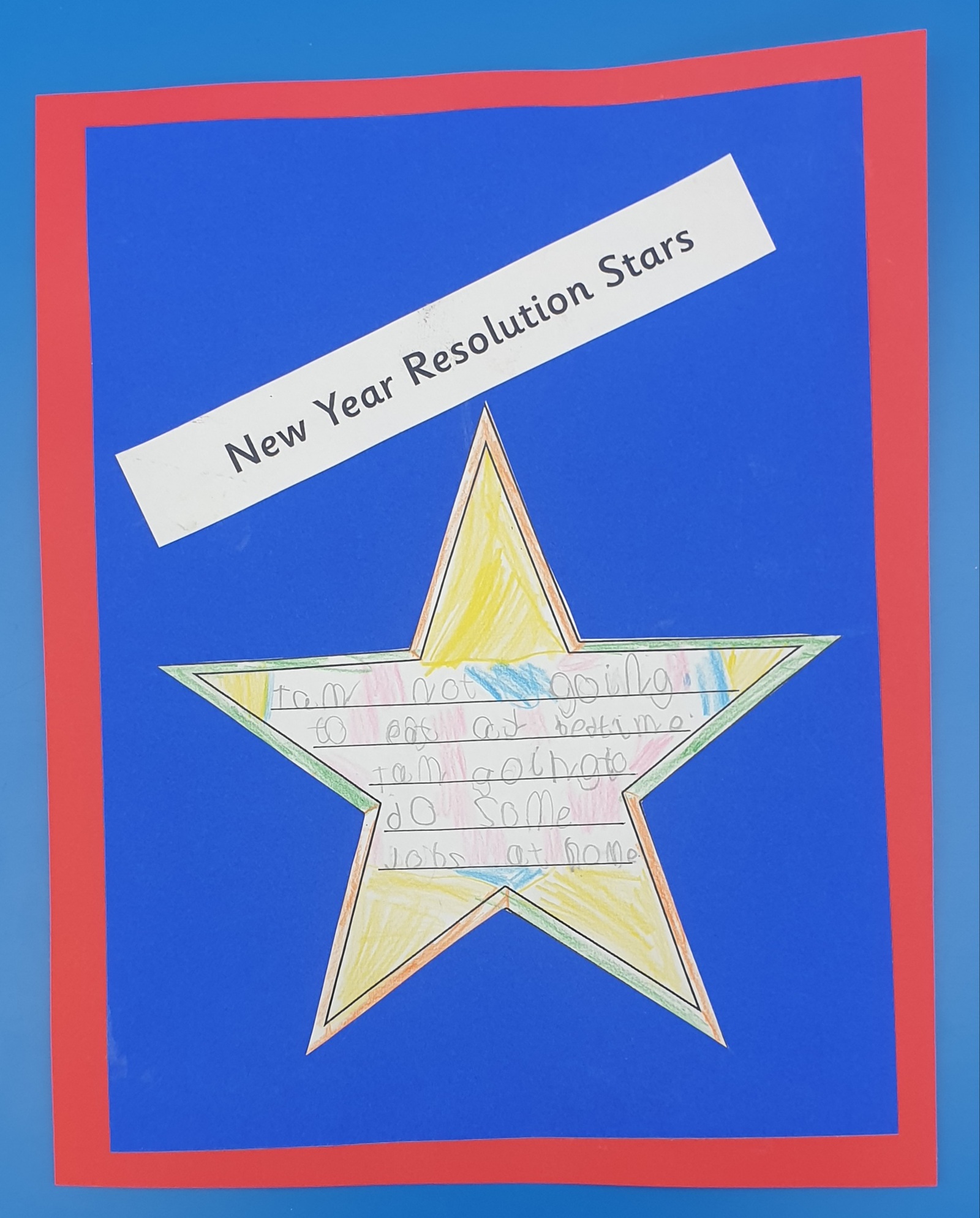 Saffia is not going to eat at bedtime and she is going to help with jobs at home.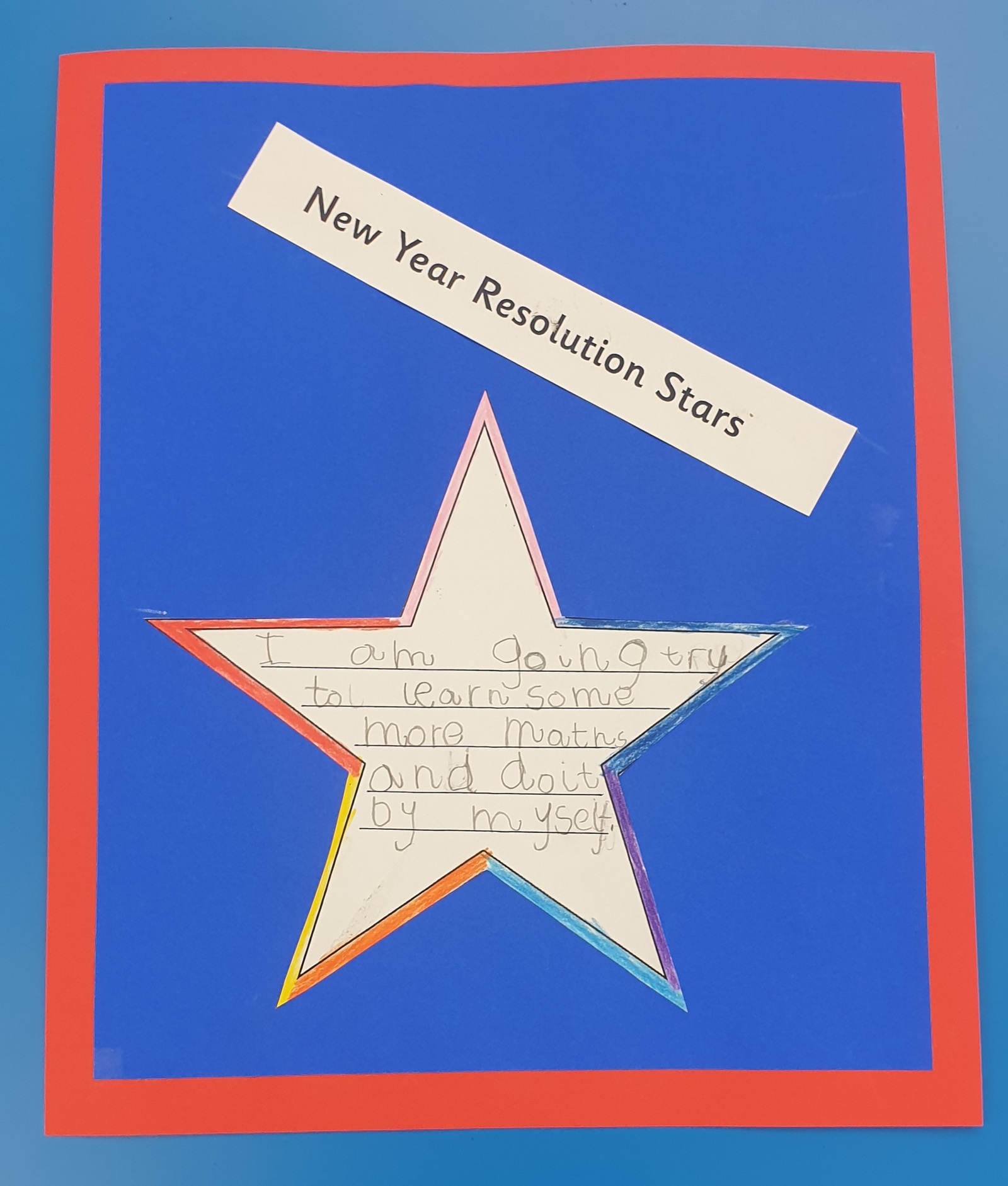 Rosie is going to work really hard with her maths learning.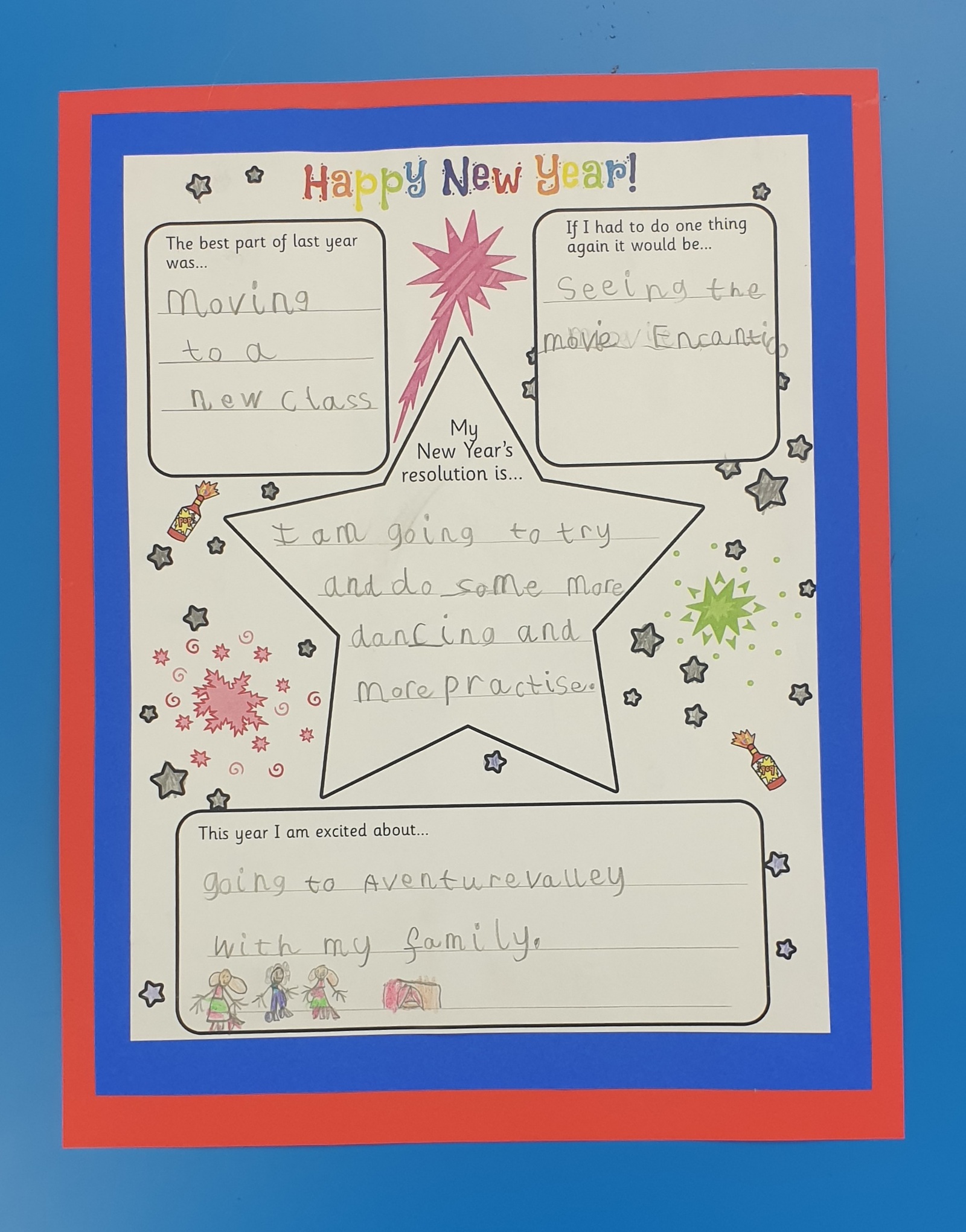 Sophie is going to practise her dancing more often.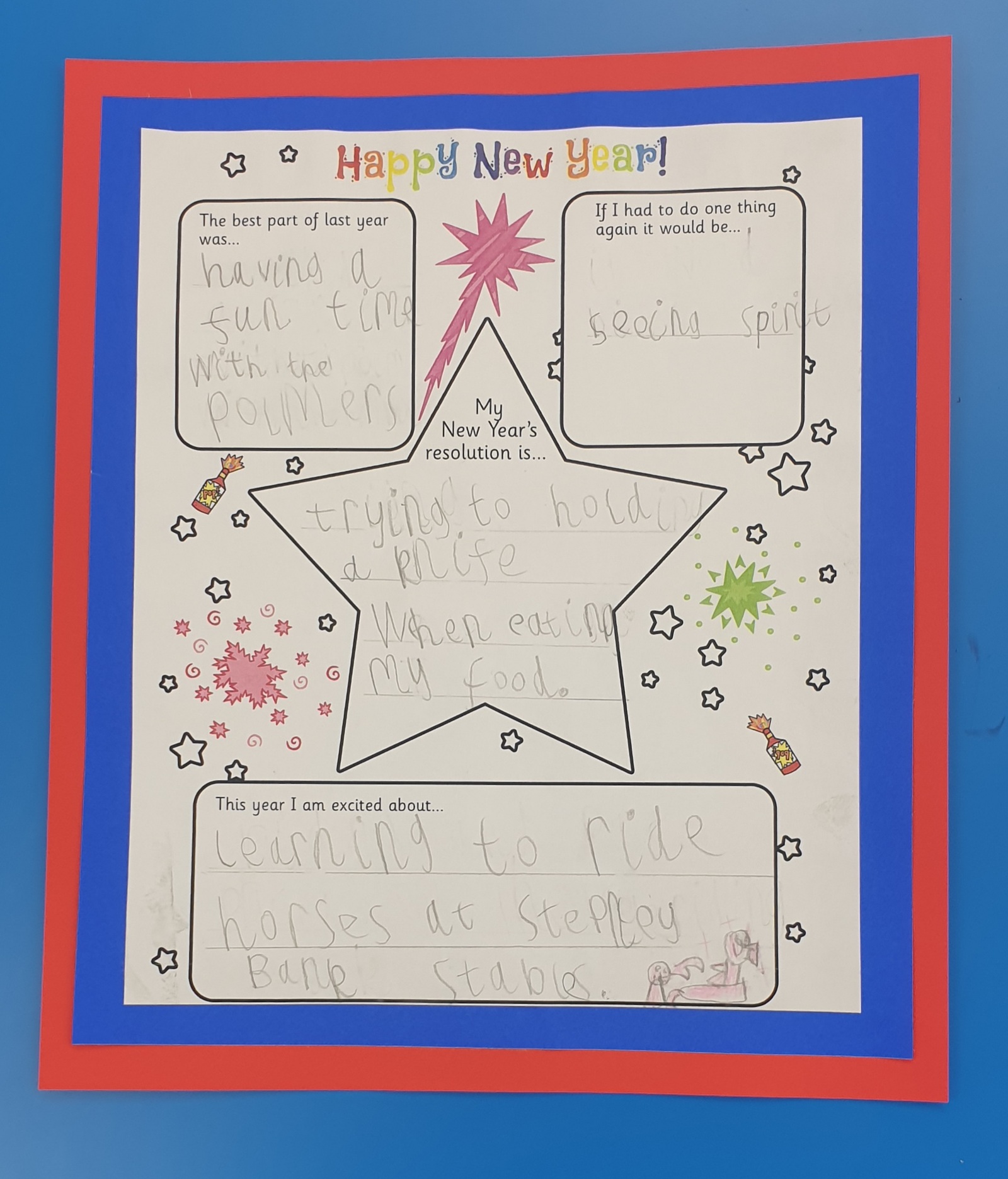 Ava is going to improve her horse riding skills.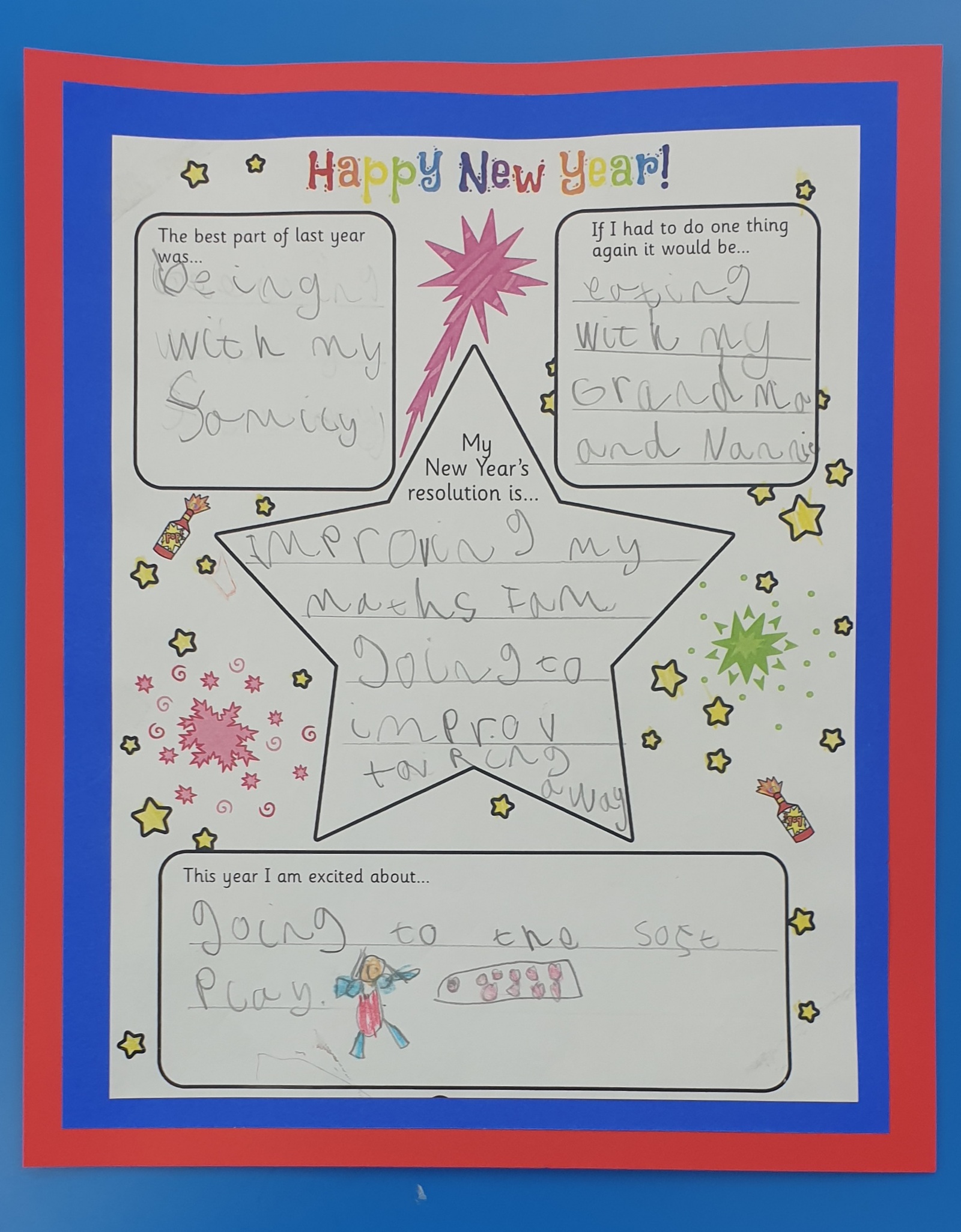 Charlotte would like to improve with her maths learning, especially with subtraction.
The girl enjoyed sponge painting the numbers for the year 2022 and got quite messy!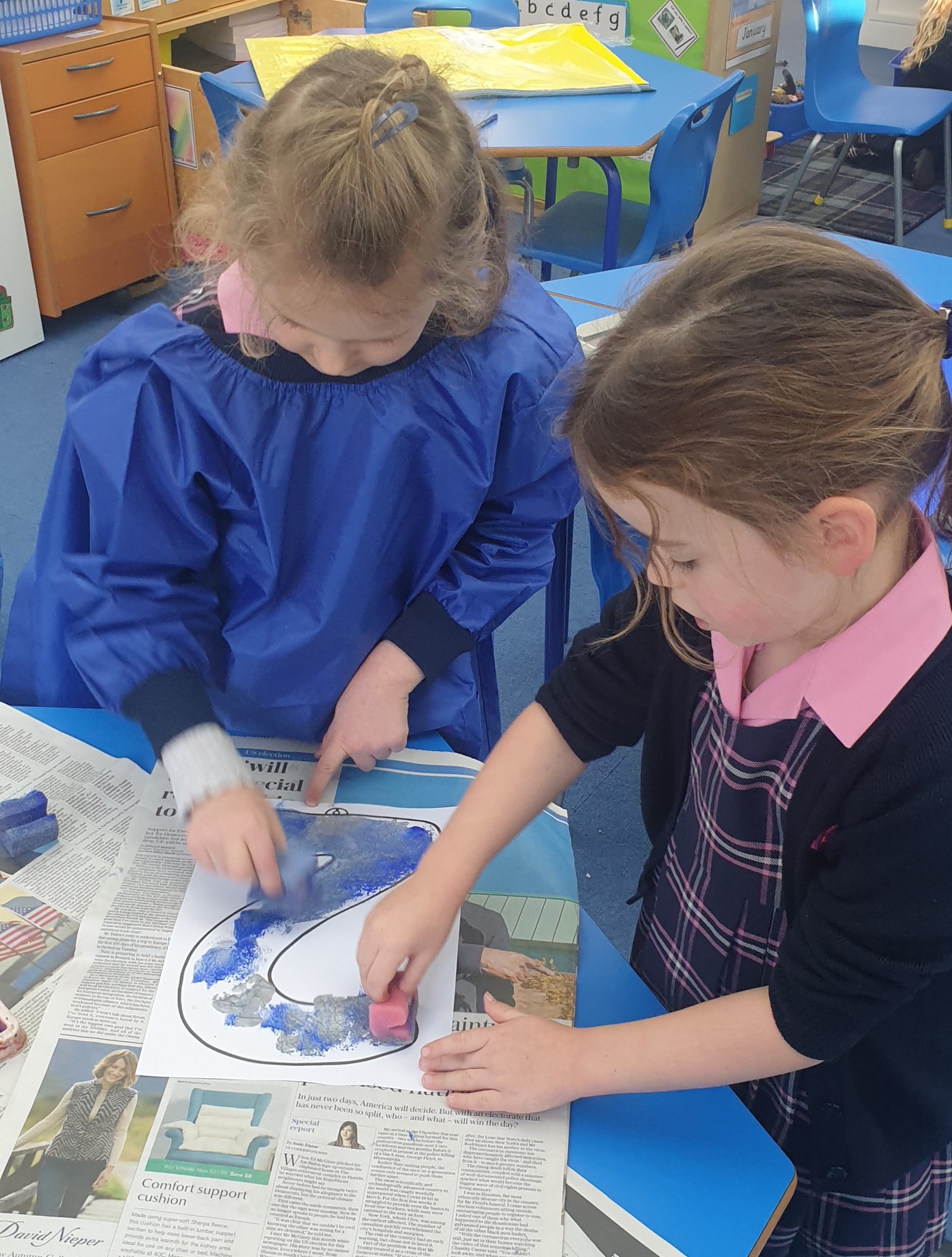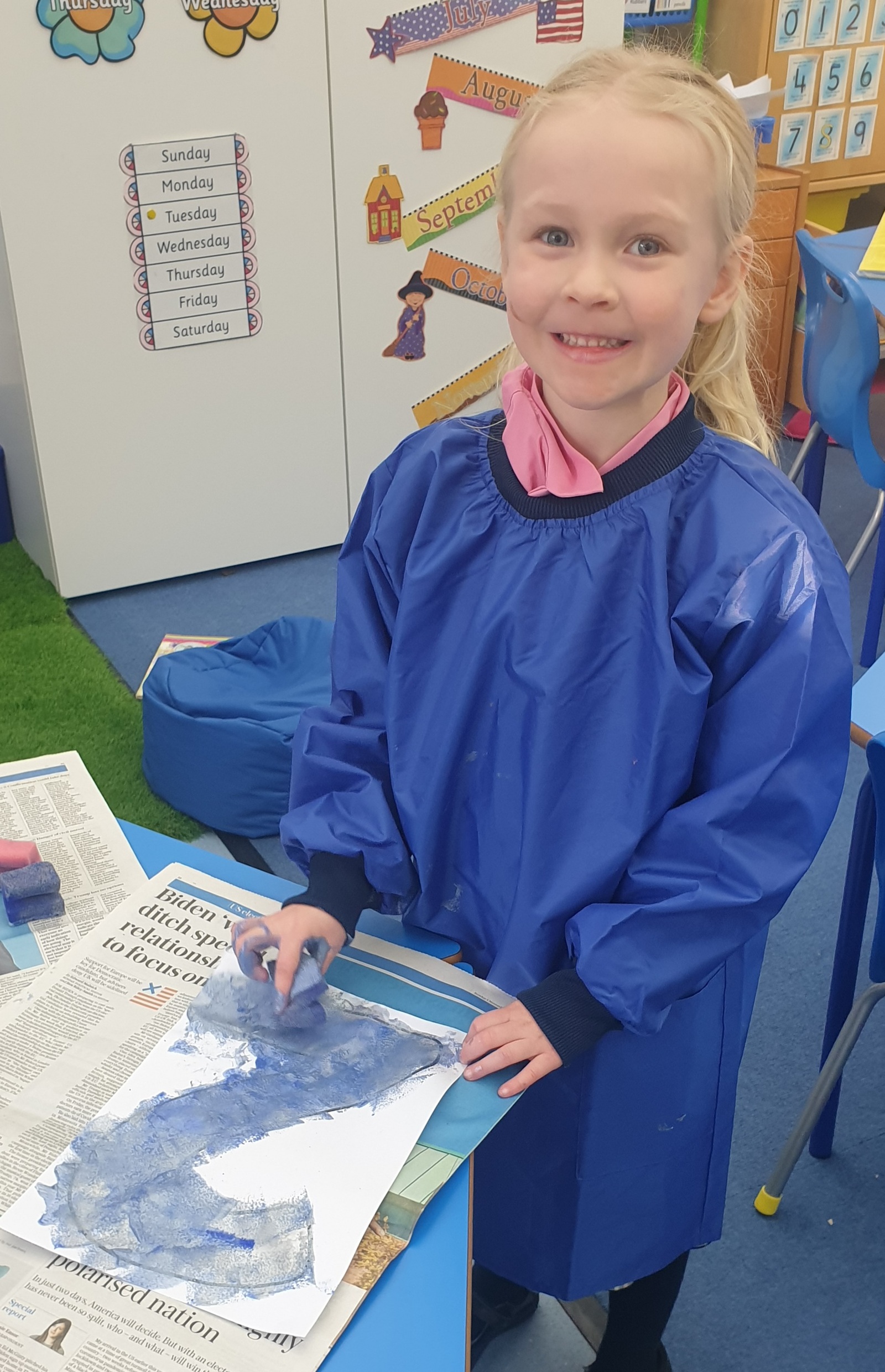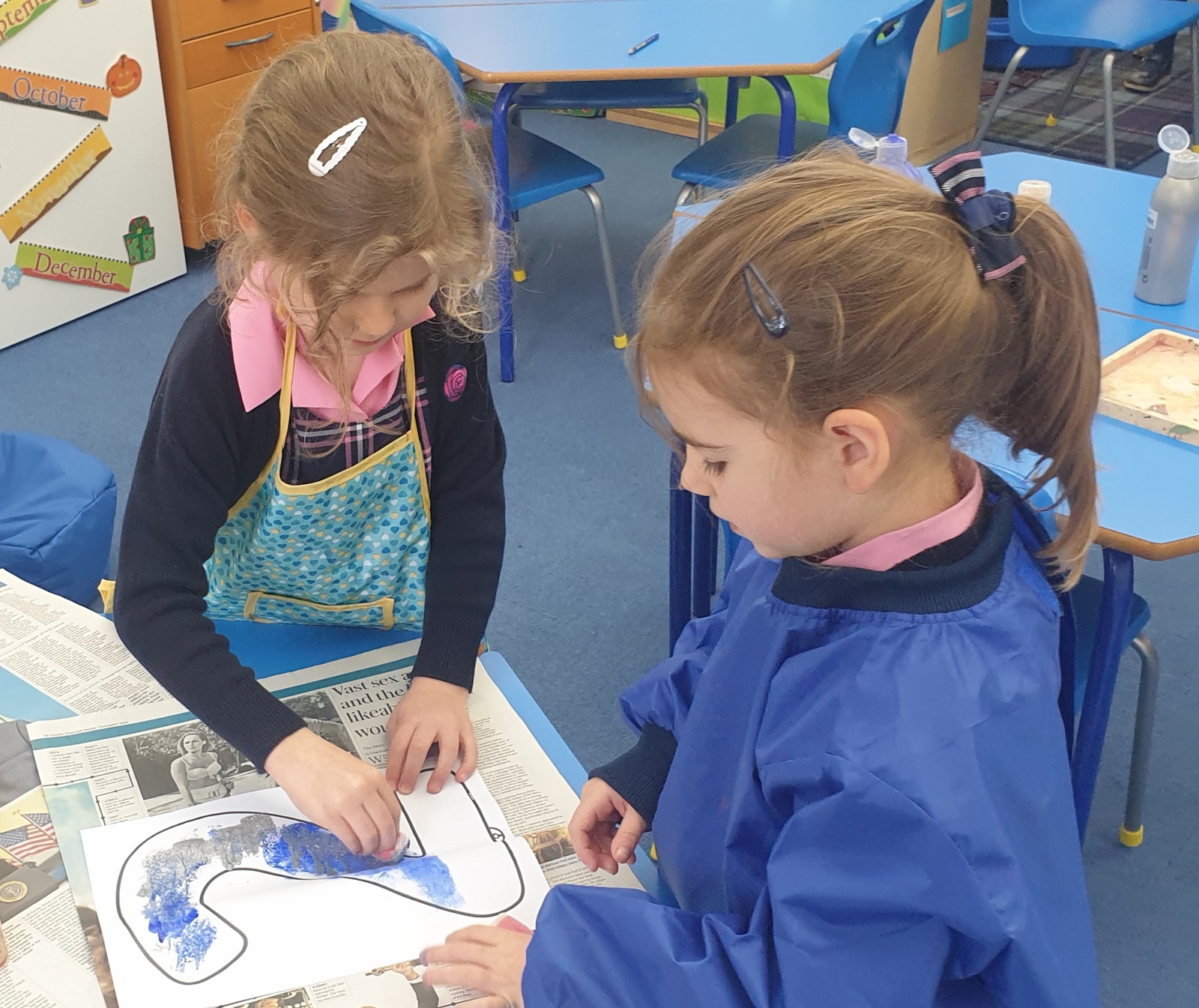 Transition are going to work with determination and Tenacious Tino will help them persevere to achieve their targets and goals!