Worst Witch Day - Magic, Mystery and 'Miss Hardbroom'
"I will never forget this day in Lower 2" - Lily.
"Best day ever" - Freya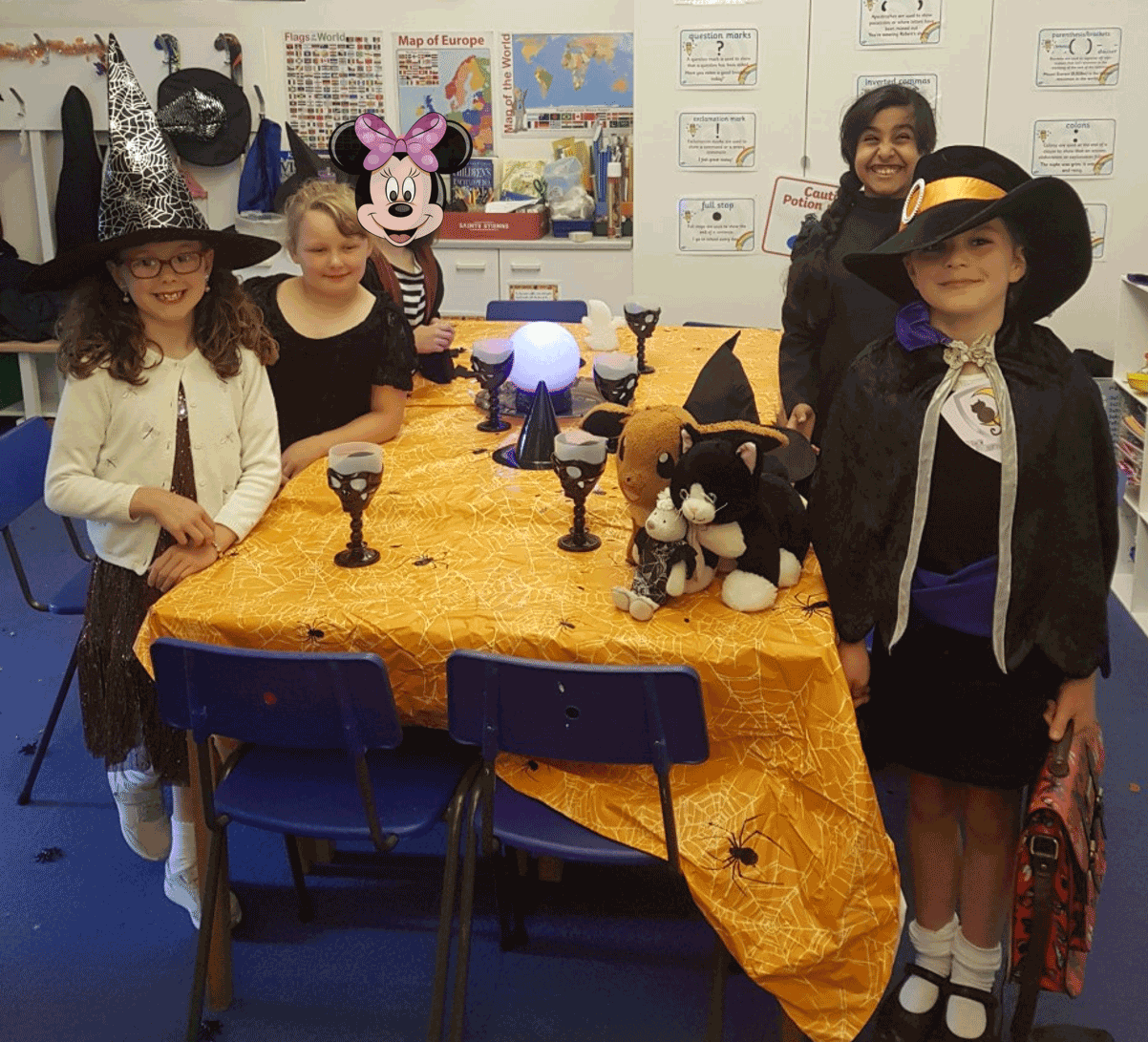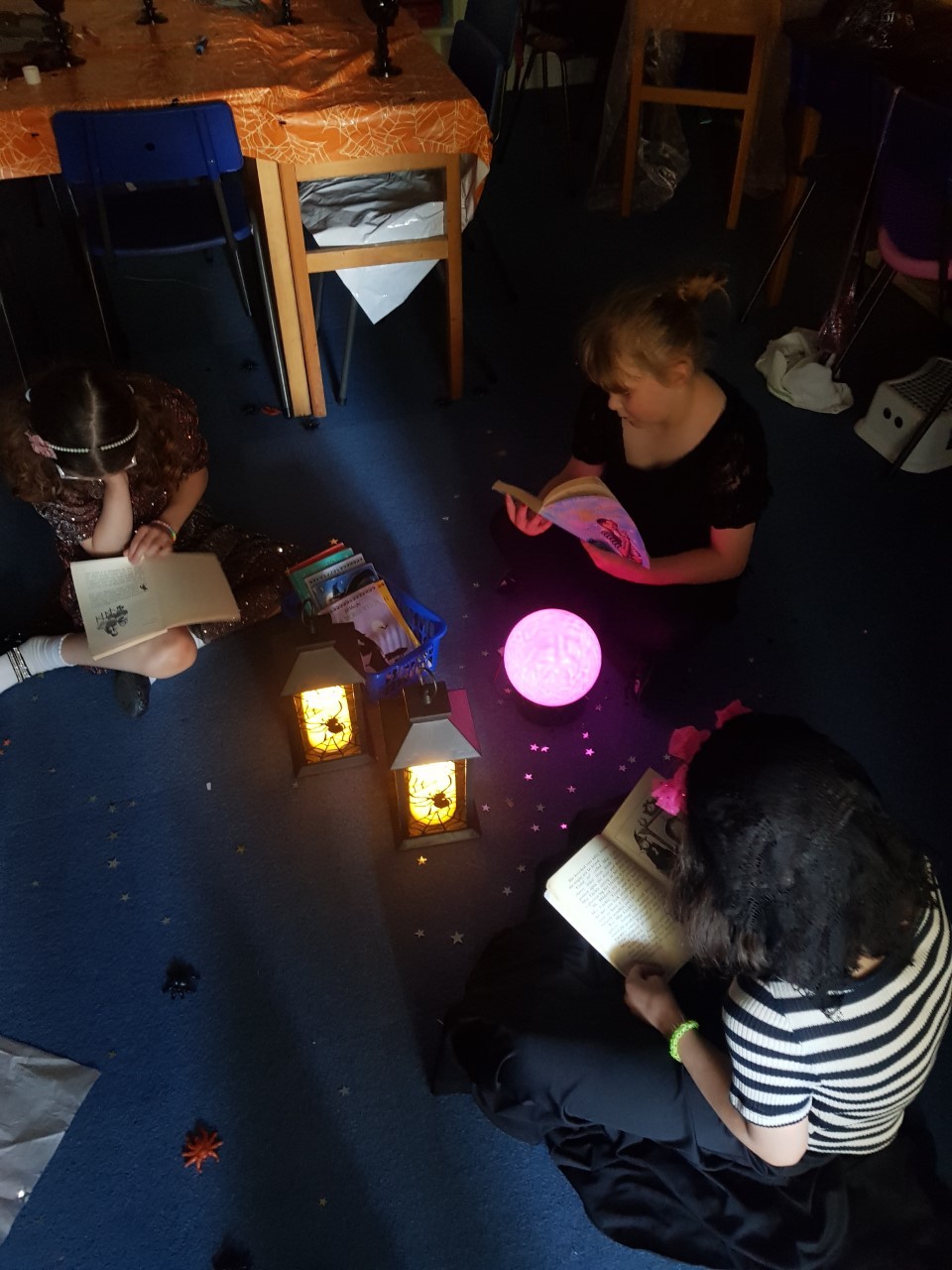 We had our nails painted and then read The Worst Witch in lantern light! It was very fun!
My favourite part was the behind the scenes! We watched a few videos about The Worst Witch and the actors. I learnt that Mildred is Bella Ramsey, Ethel is Jenny Richardson, Maud is Meibh Campbell, Enid is Tamara Smart, Miss Hardbroom is Raquel Cassidy and Miss Cackle is Claire Higgings.
By Elva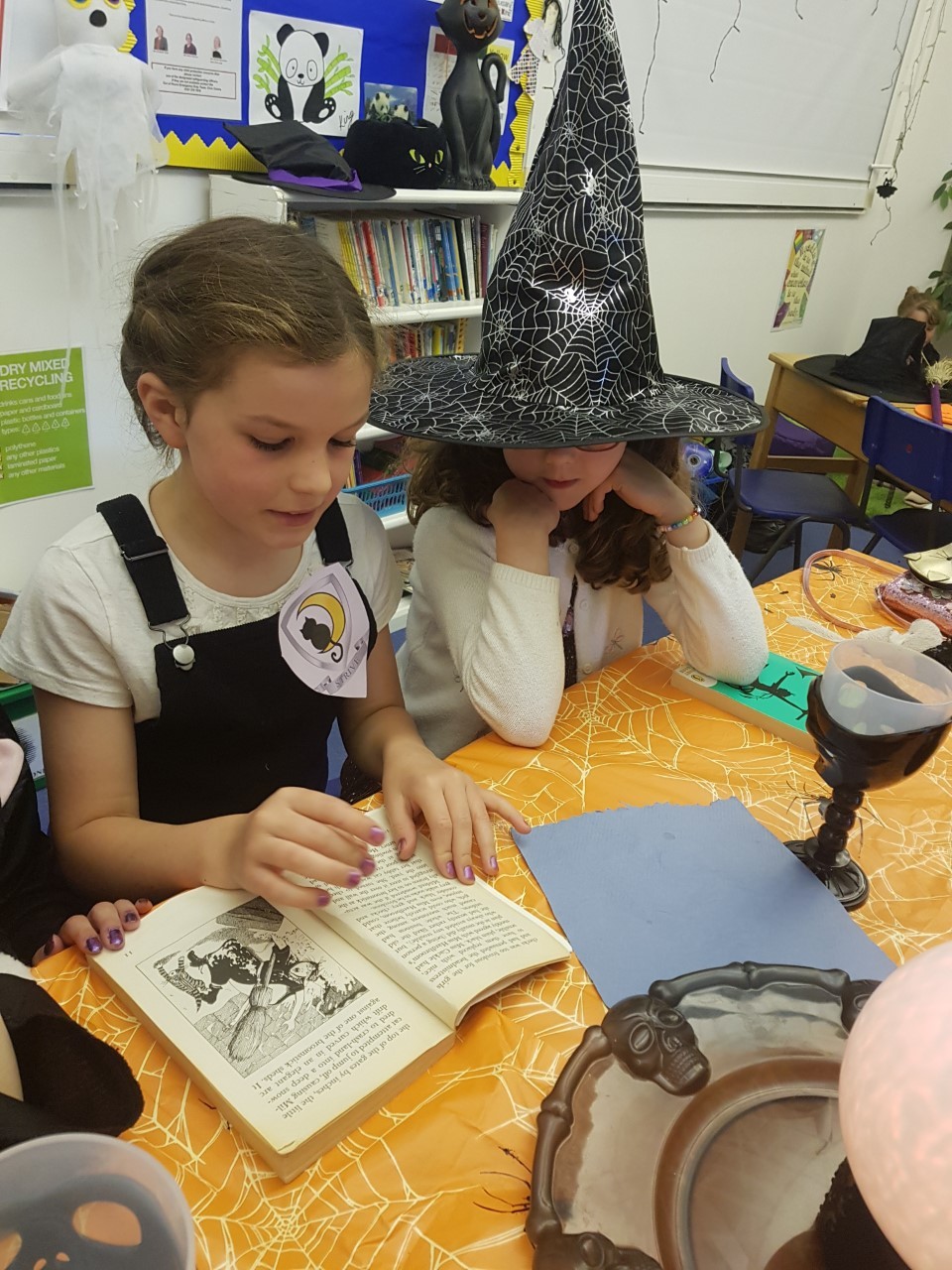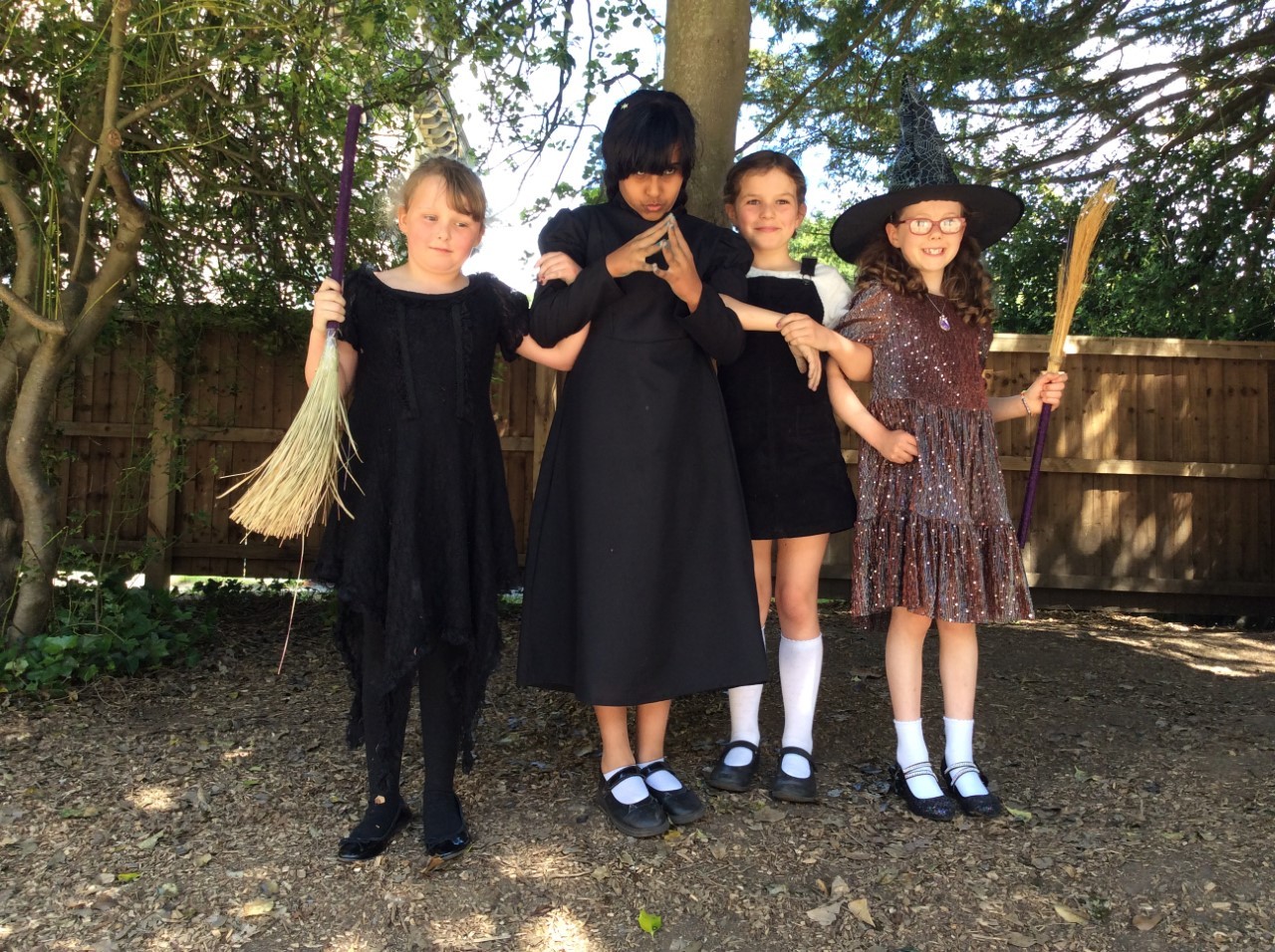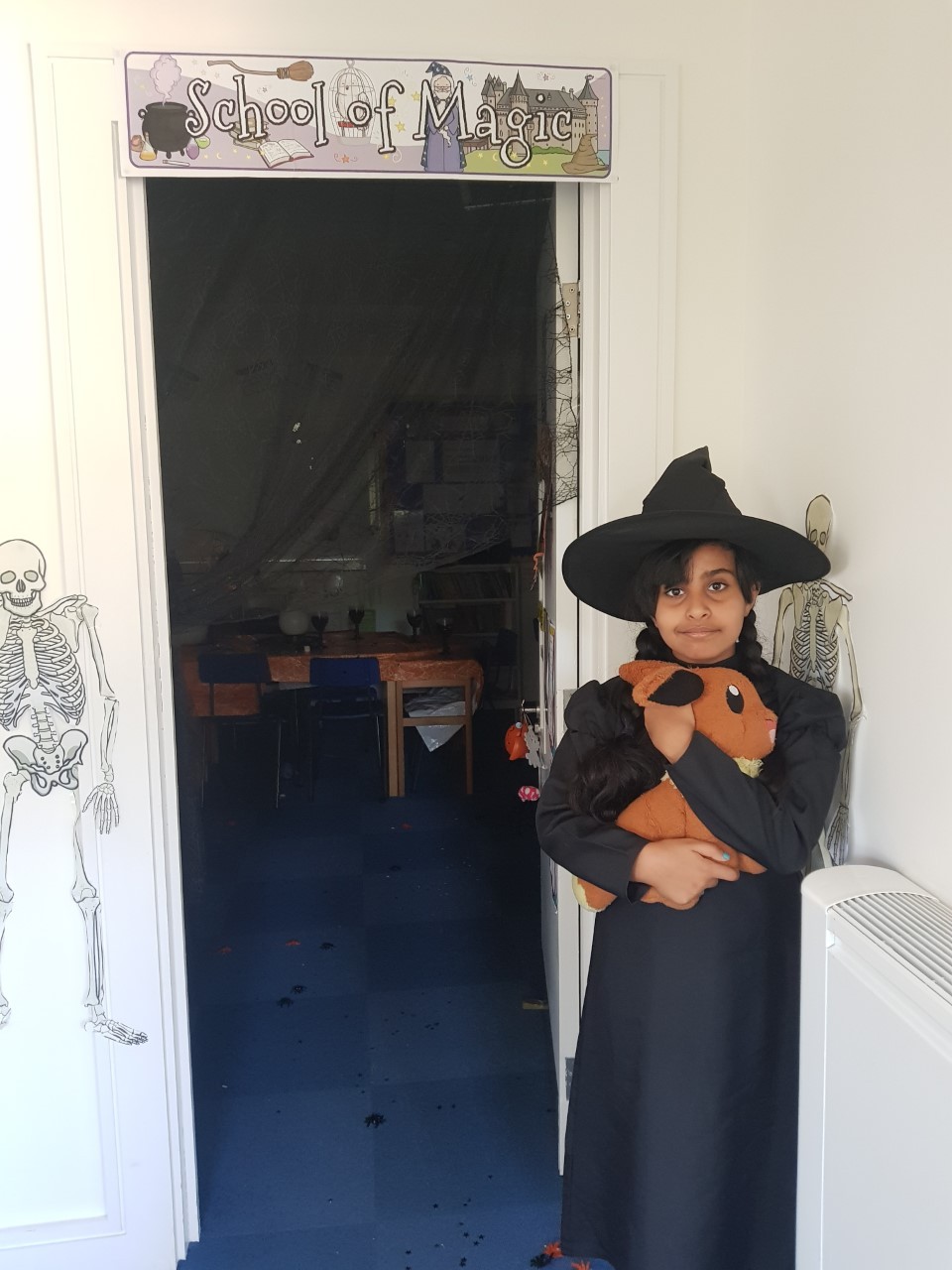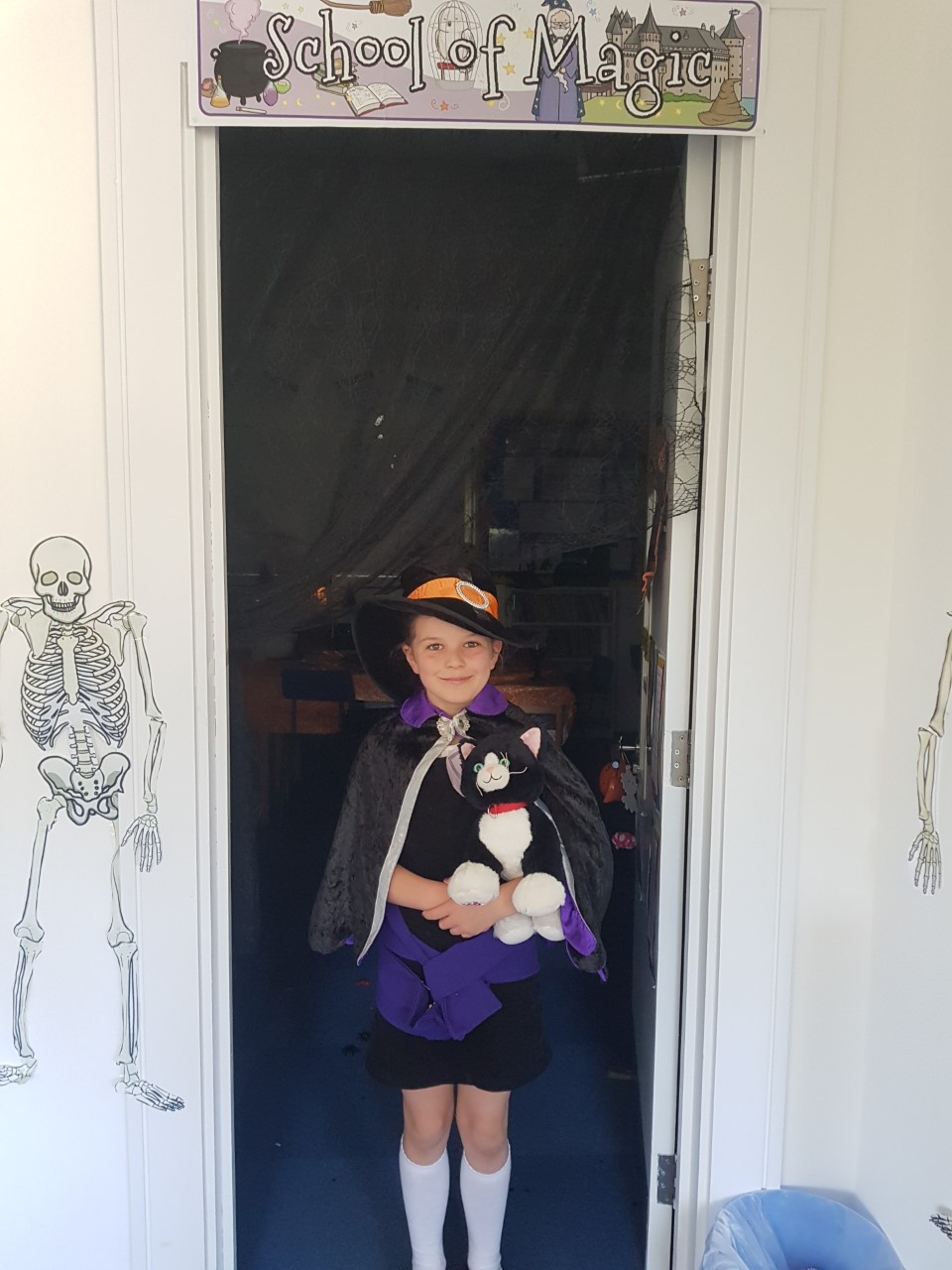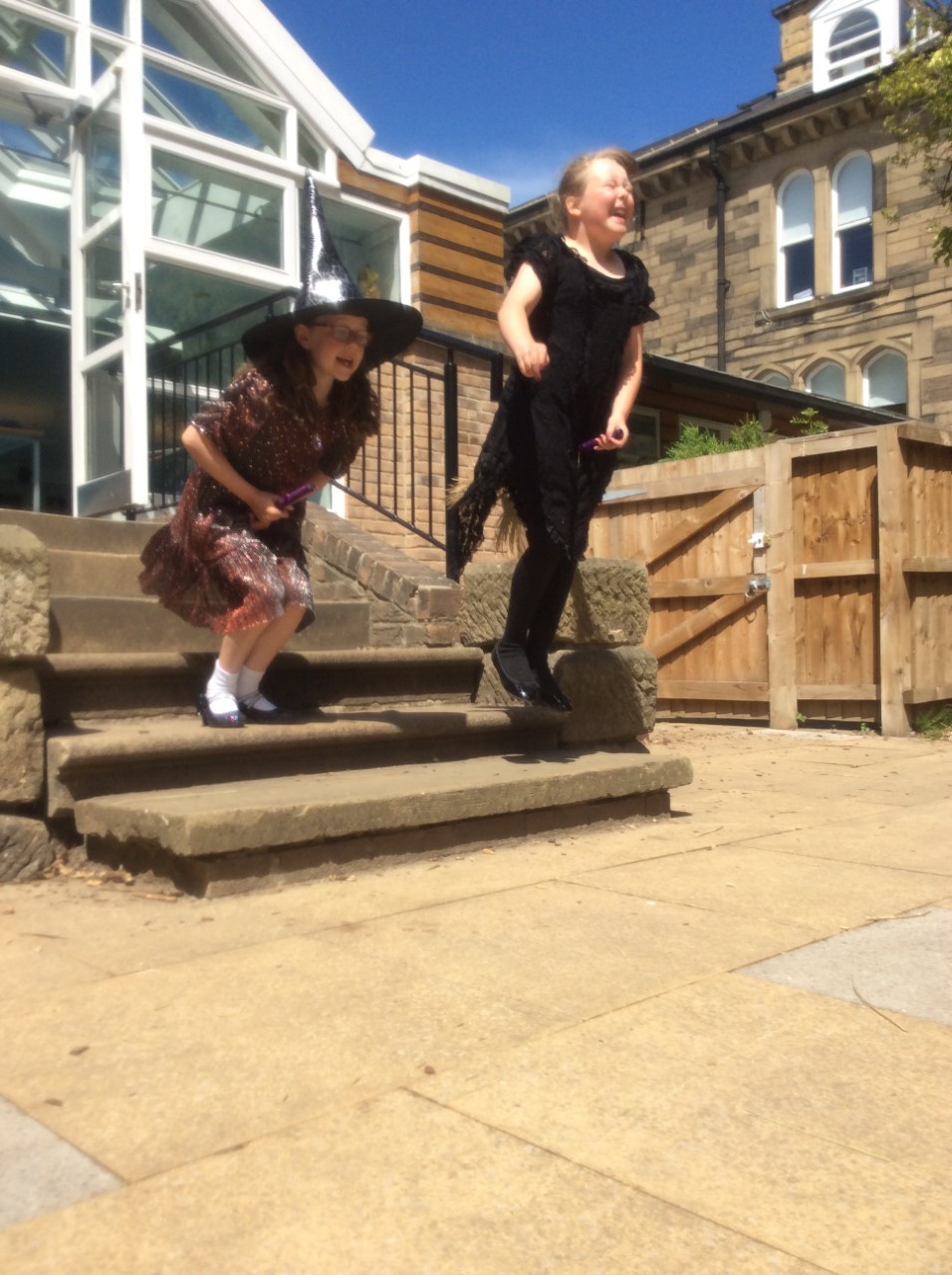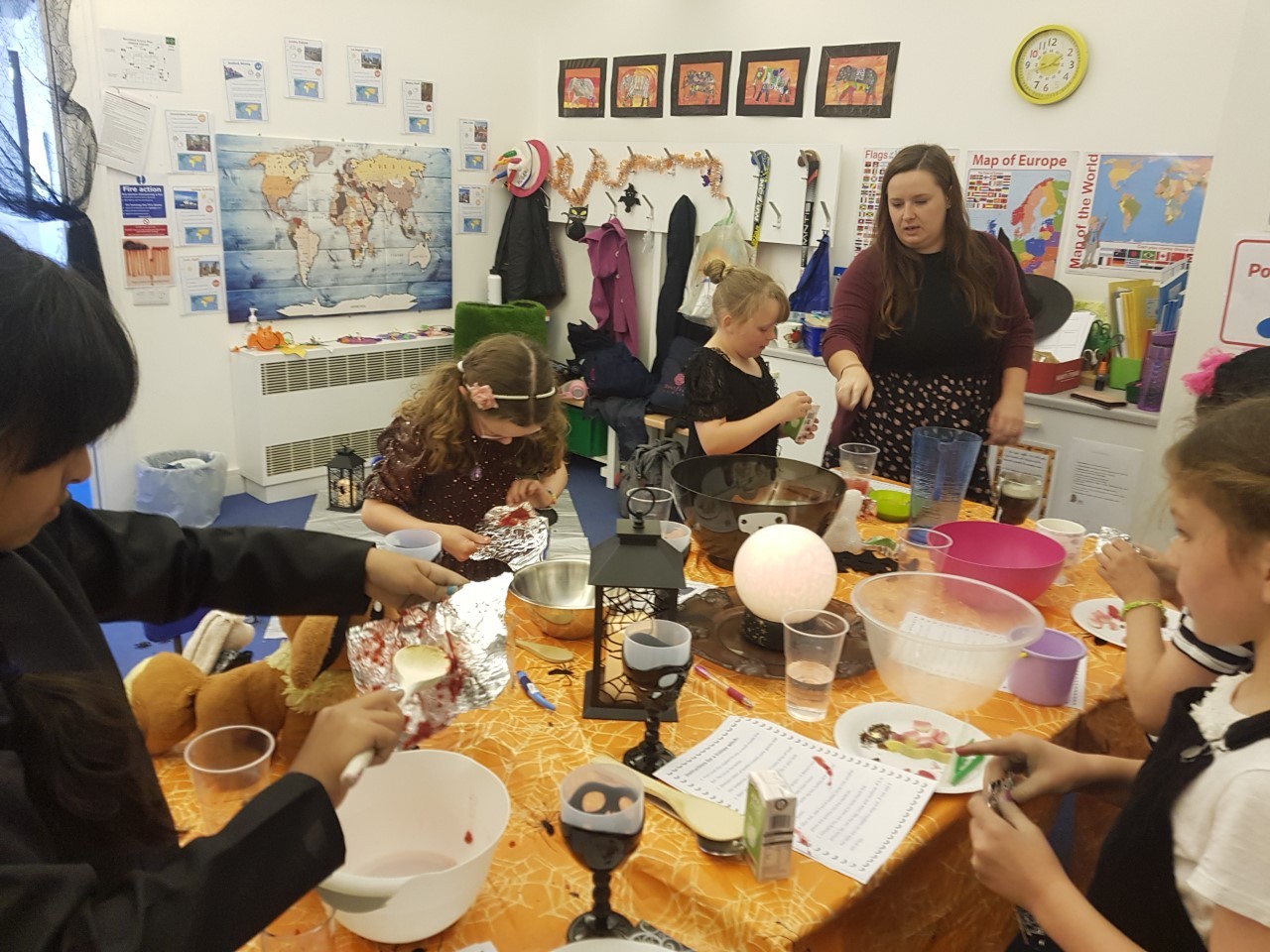 We were making potions. First, we squeezed raspberries with ease then ooh also we added the lemonade. Then some baby food. We also added whipped cream. When we had mixed all the ingredients, we sprinkled some stars and said the magic 'MUTUS VOX'. It is a Latin word for change voice. My favourite bit of the day was when we were flying on our broomsticks!
By Beesan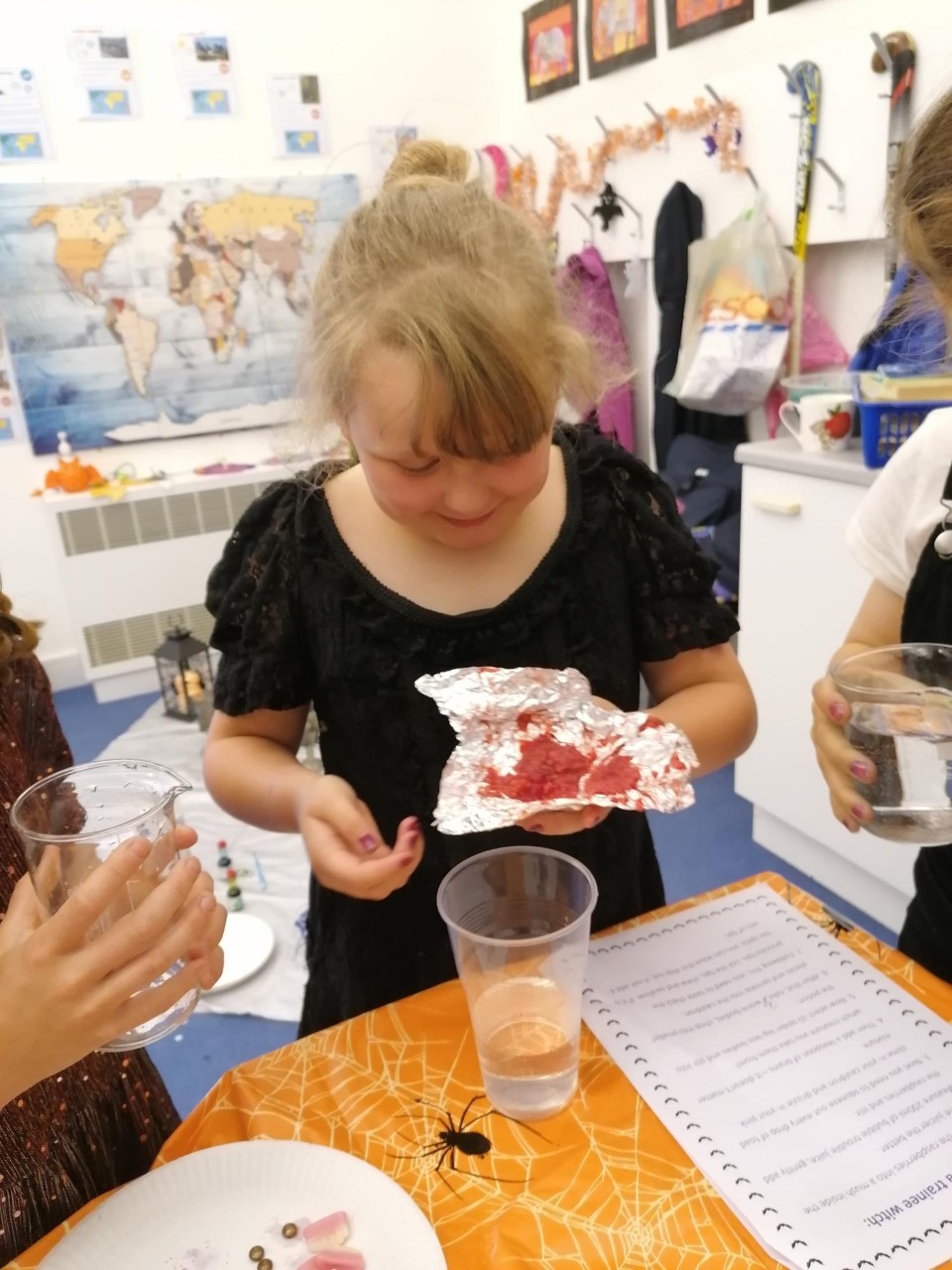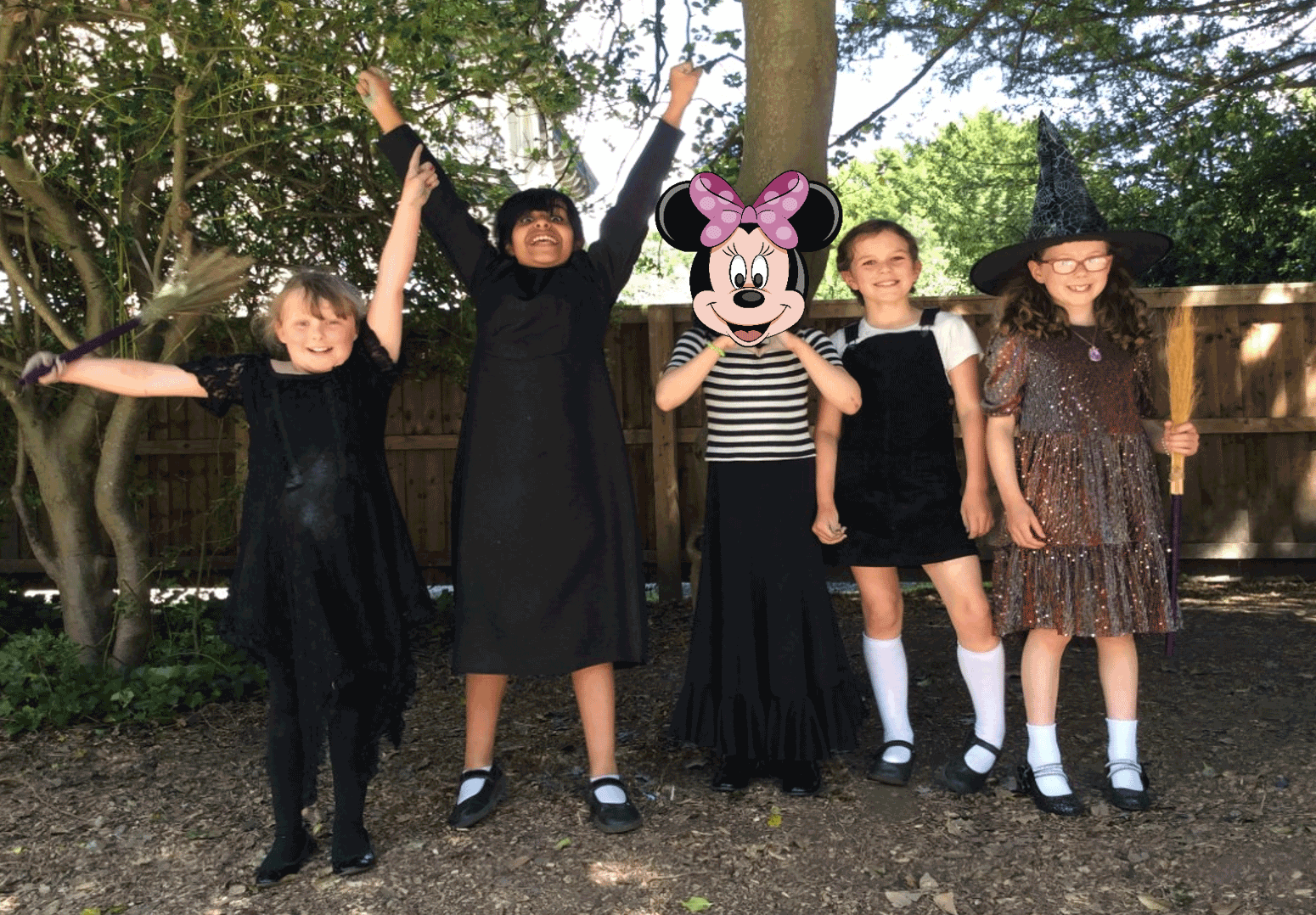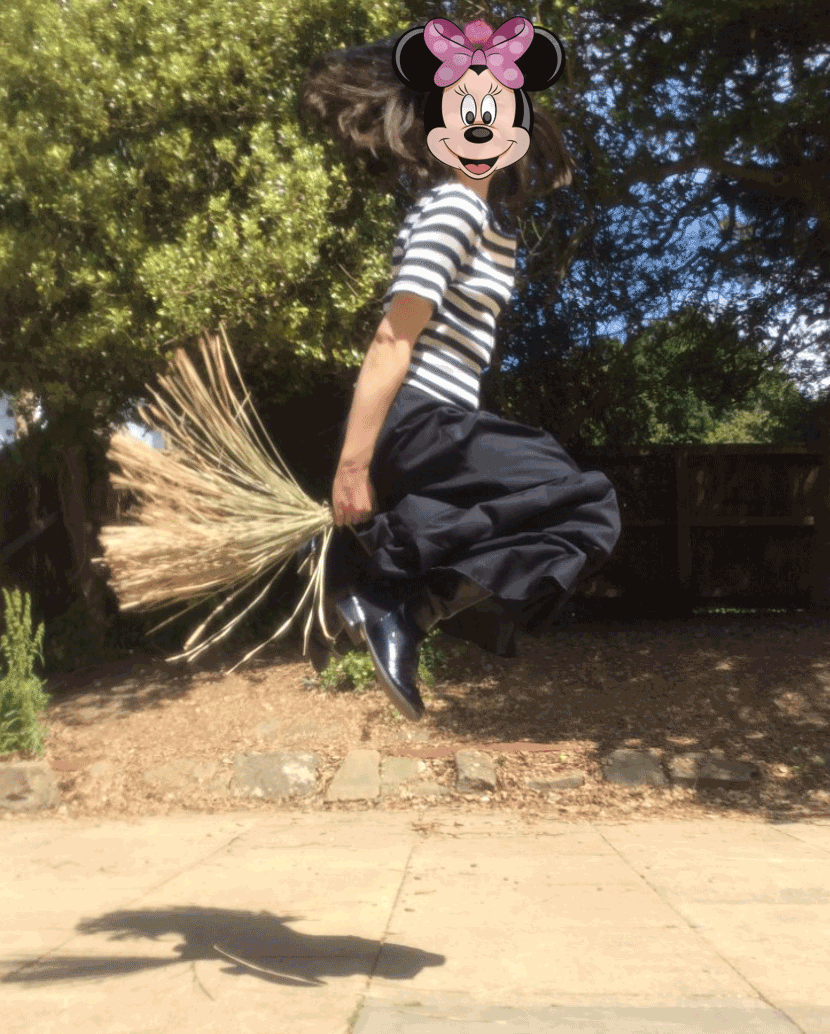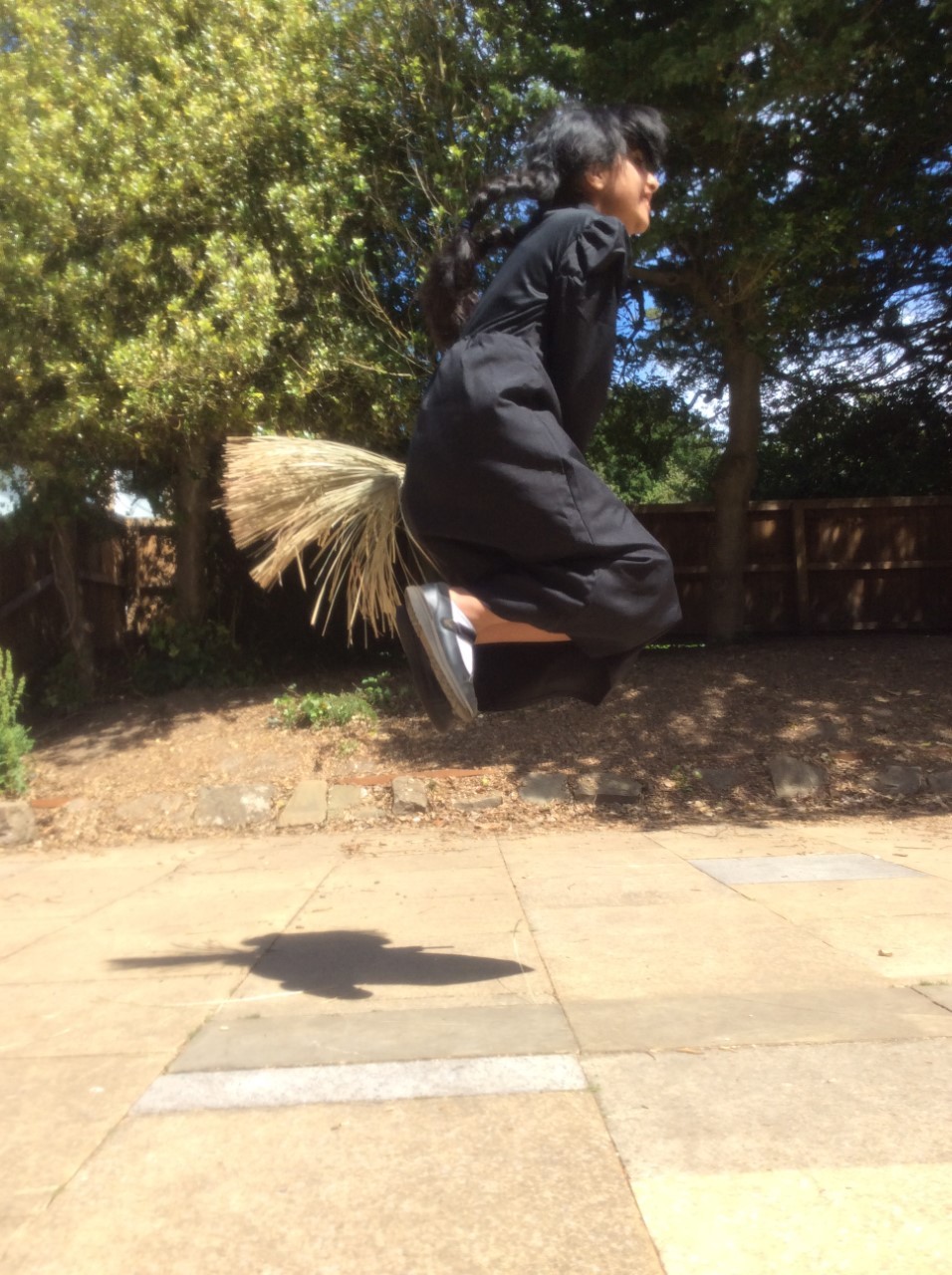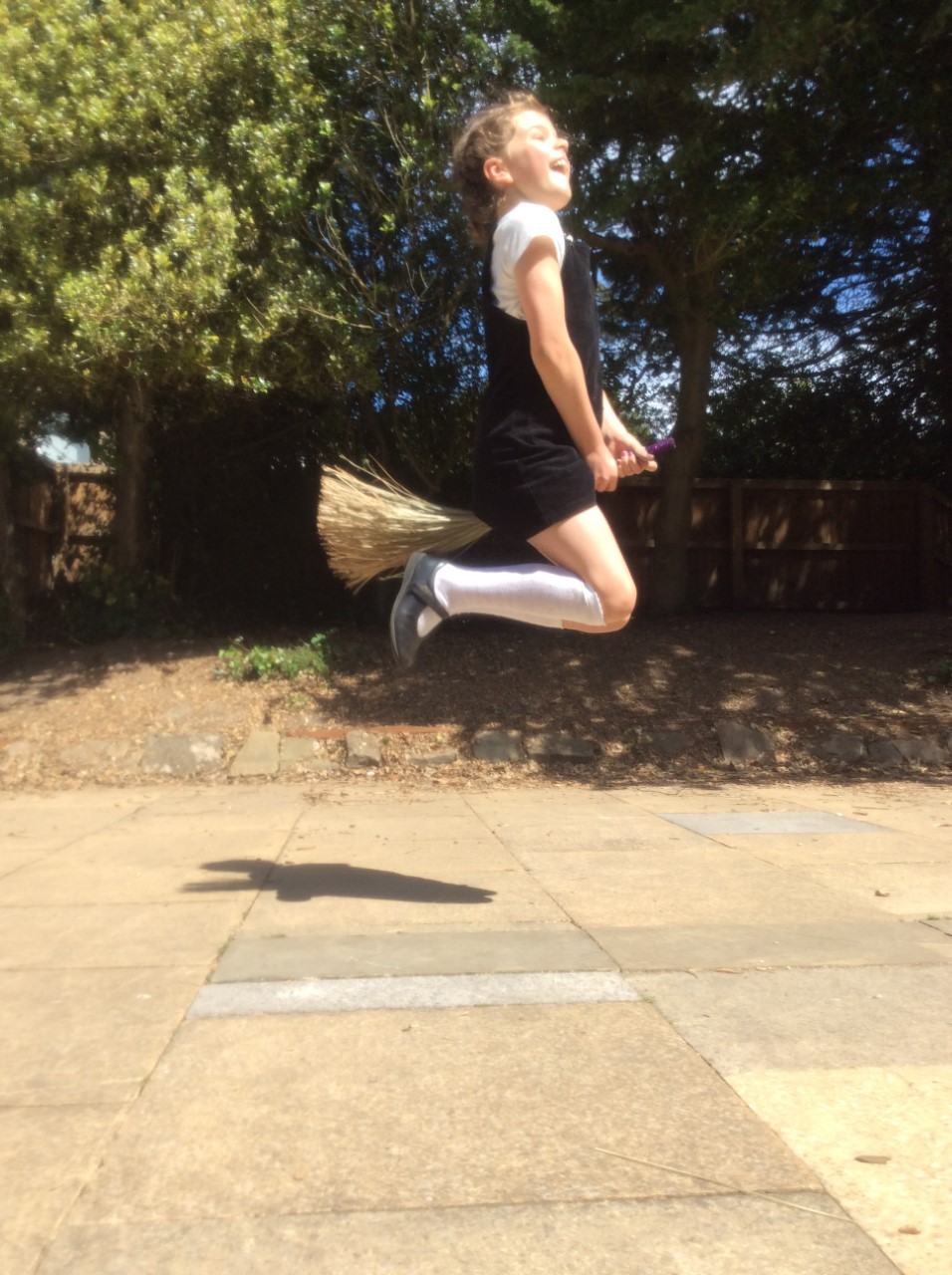 We went outside with broomsticks. And we jumped for a photo. It looks like we had lessons of flying. Everybody had a go, it was great!
by Freya and Amelia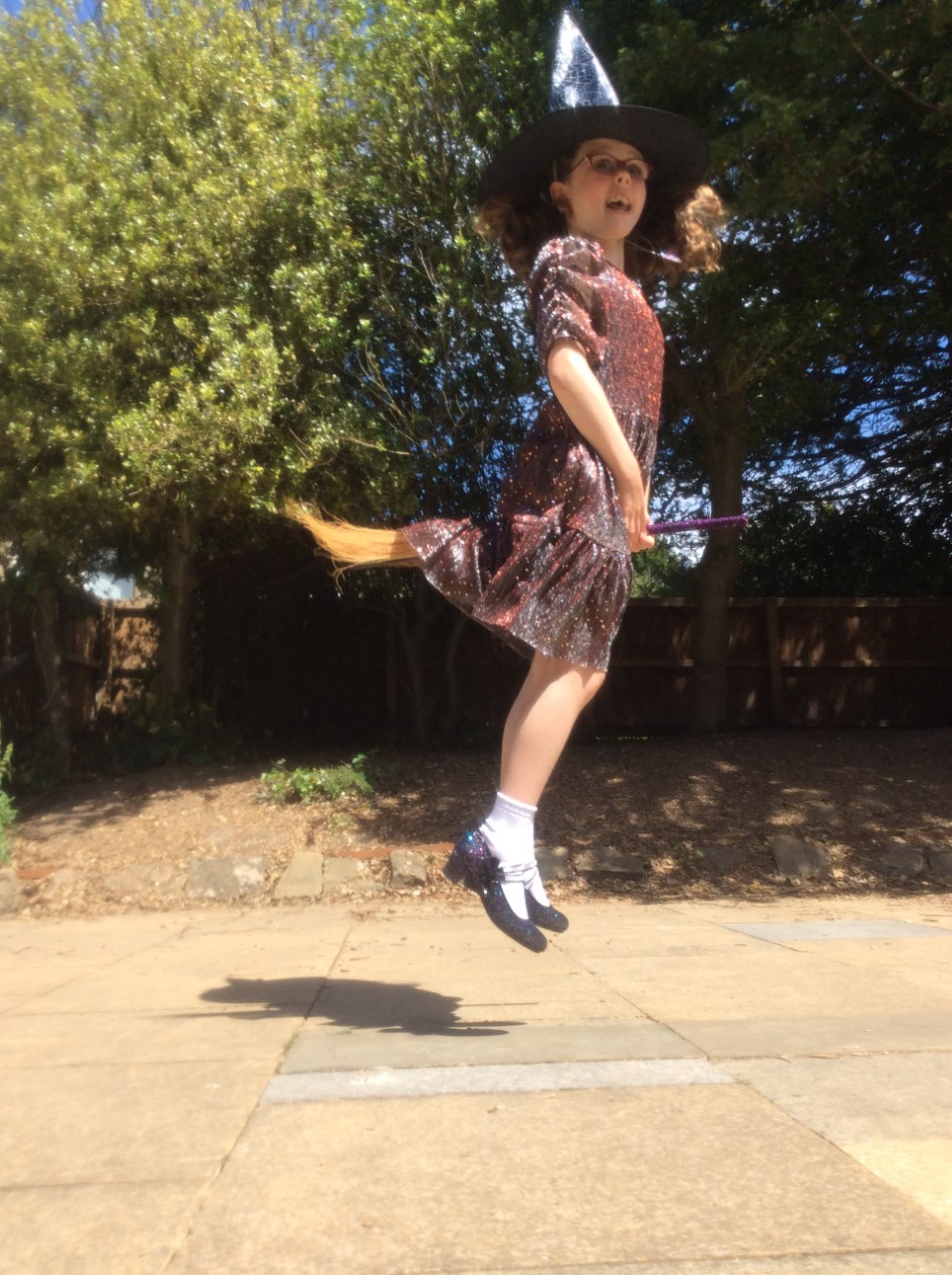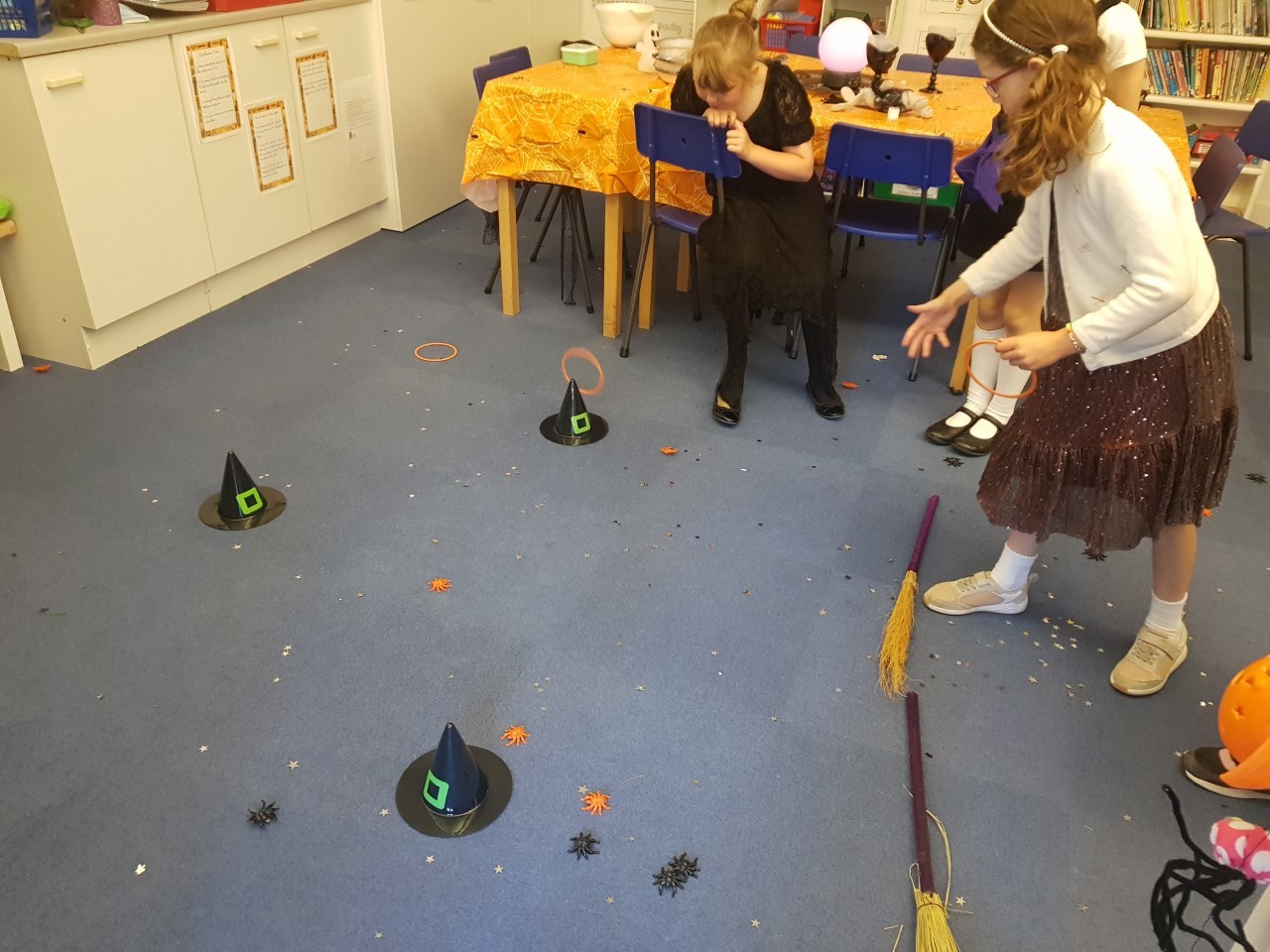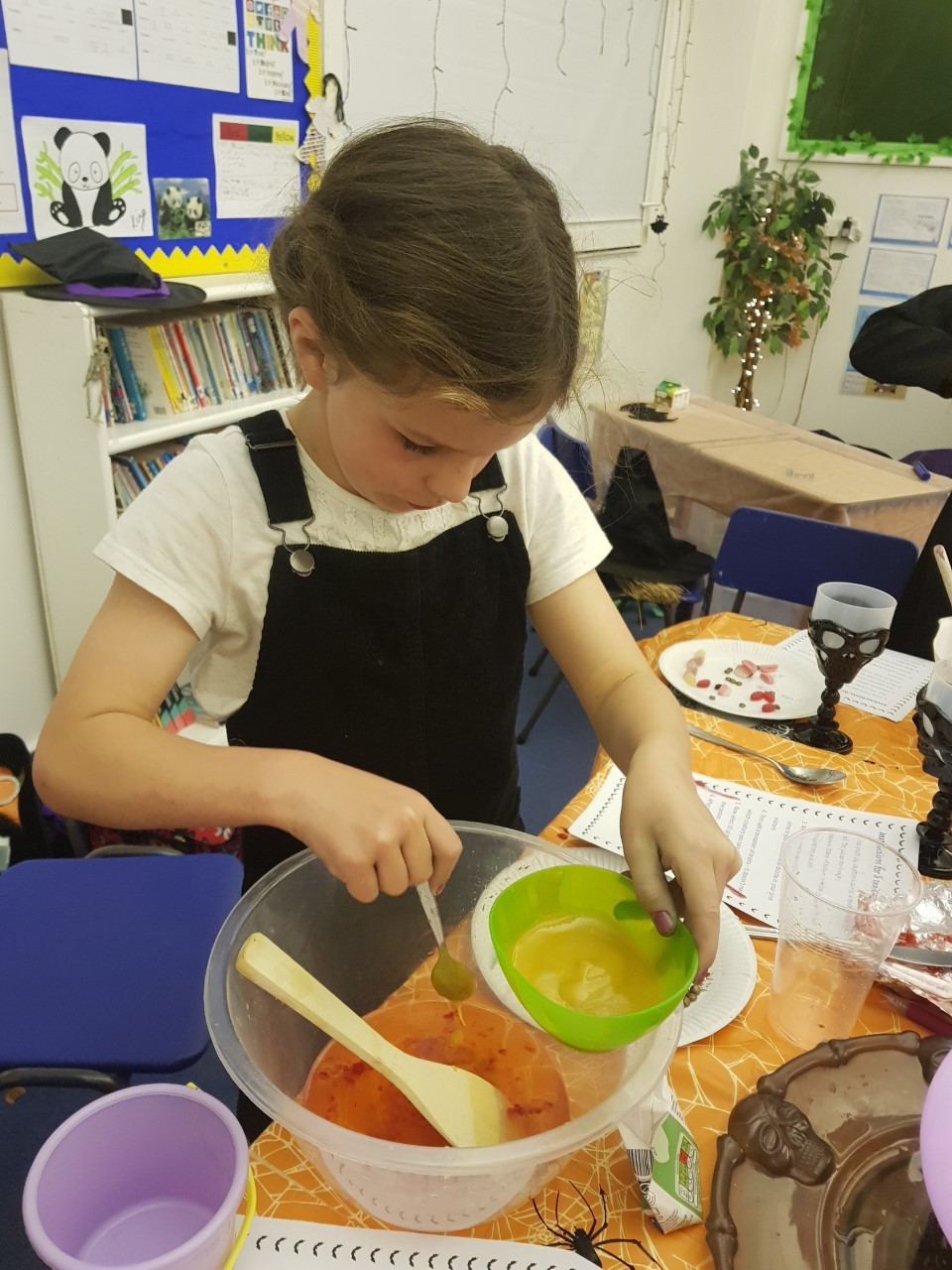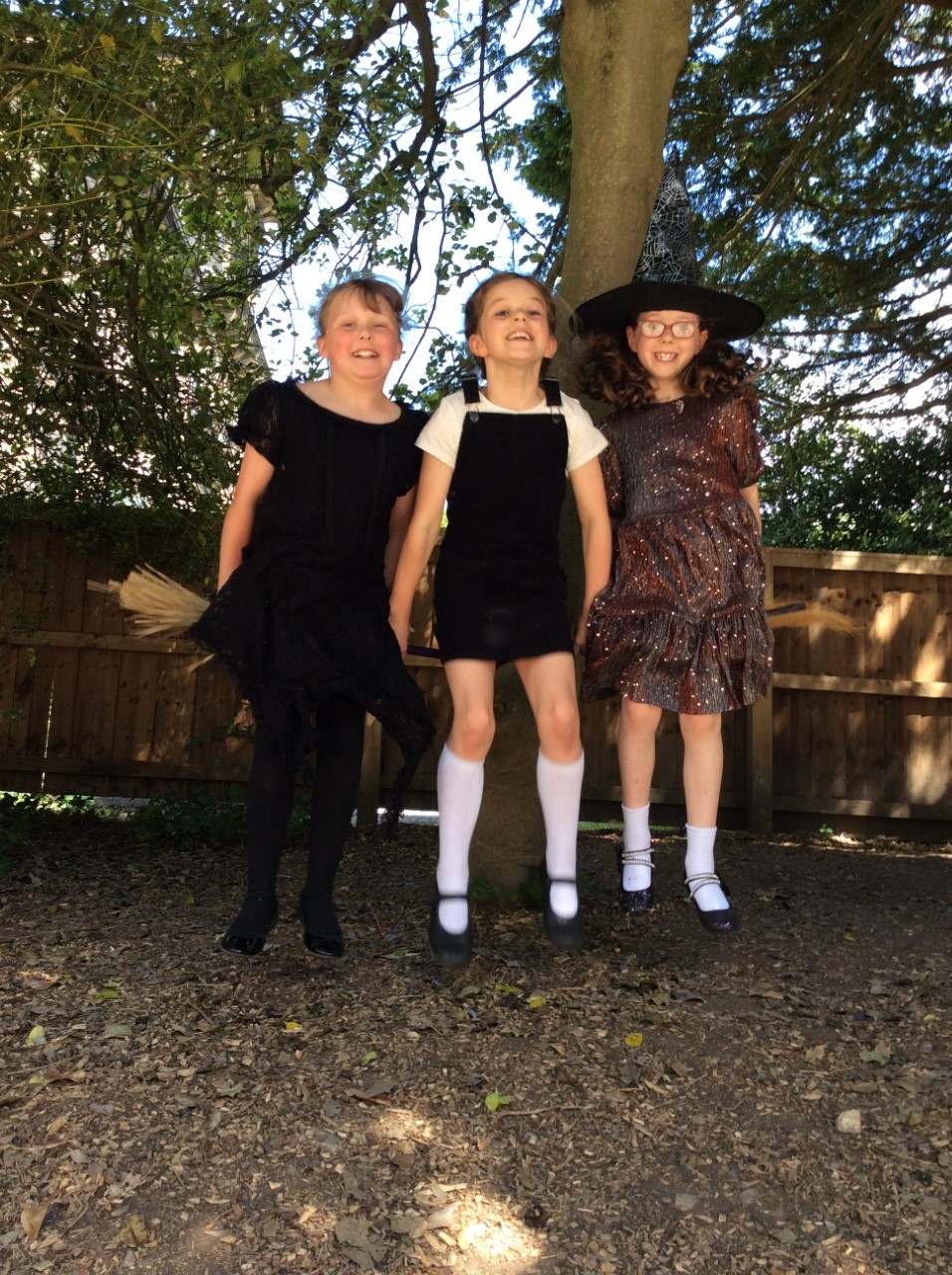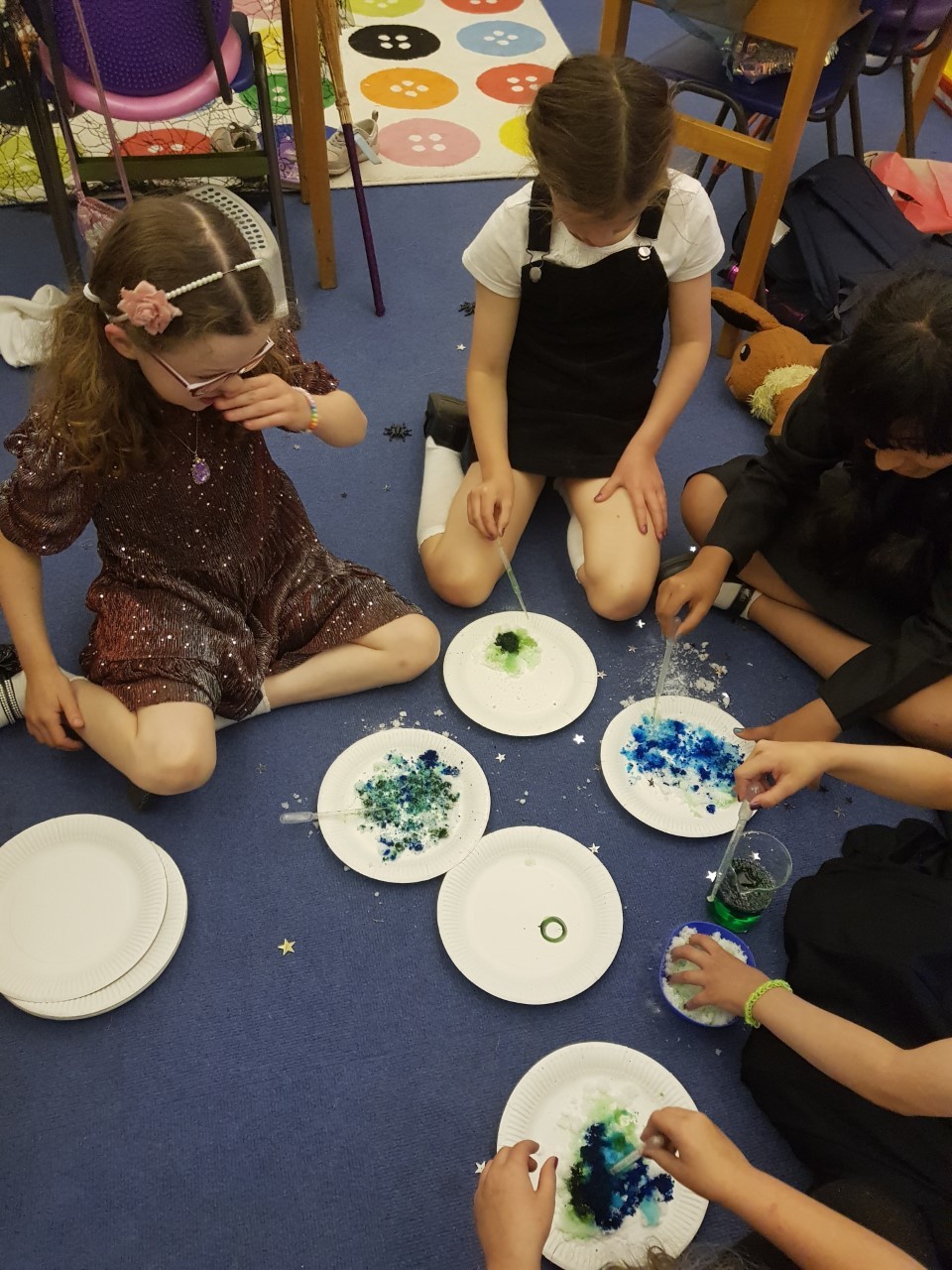 On Worst Witch Day, we each were given a mystery white substance to hold. Then Miss Hardbroom (Miss King) poured magic water on the powder. We put food colouring on it and it grew when we put water on it! It was satisfying to feel; it felt like a slushy. When we were doing broom flying, we brought it out and put own hands in it and squished it.
By Amelia and Freya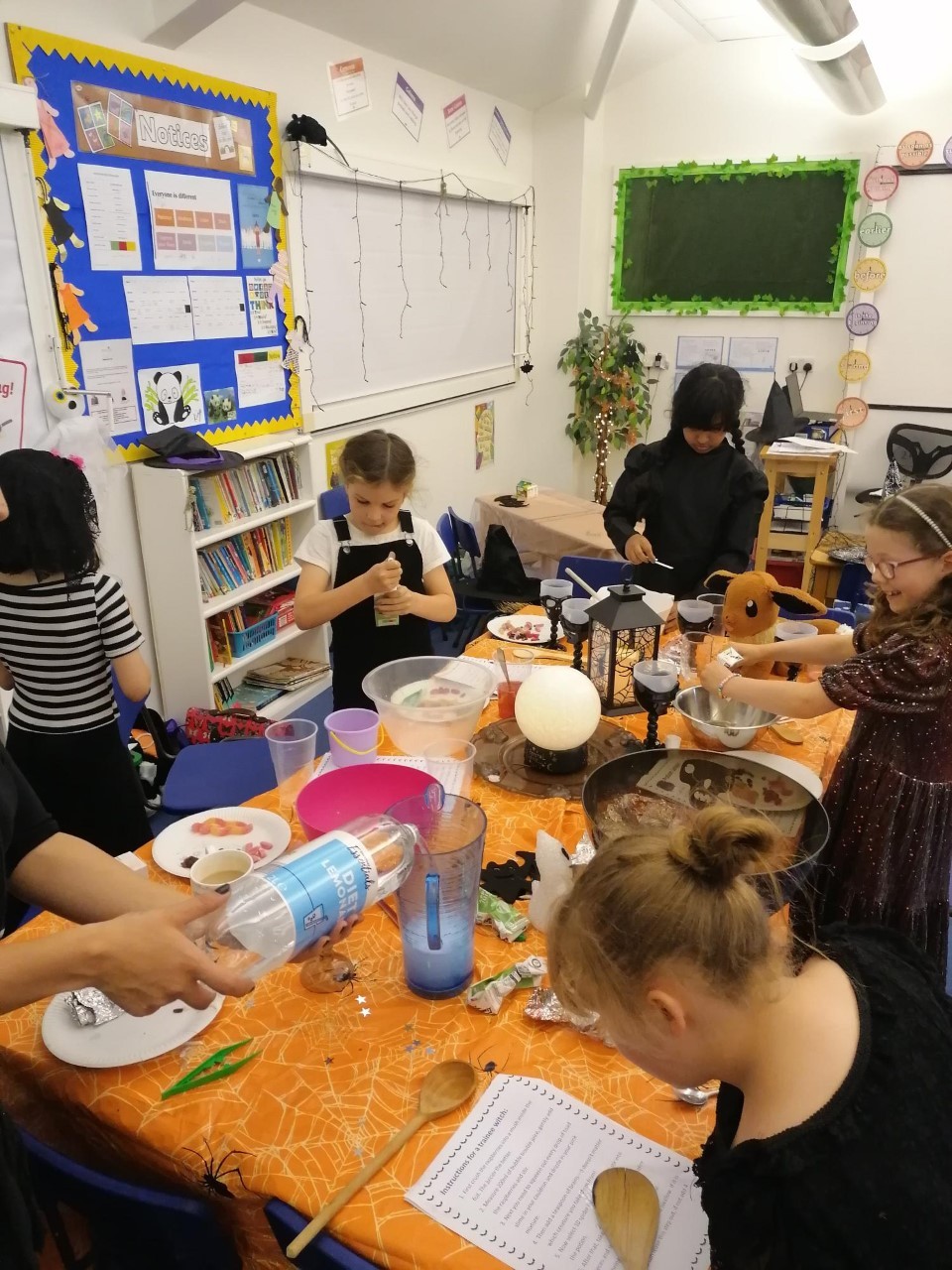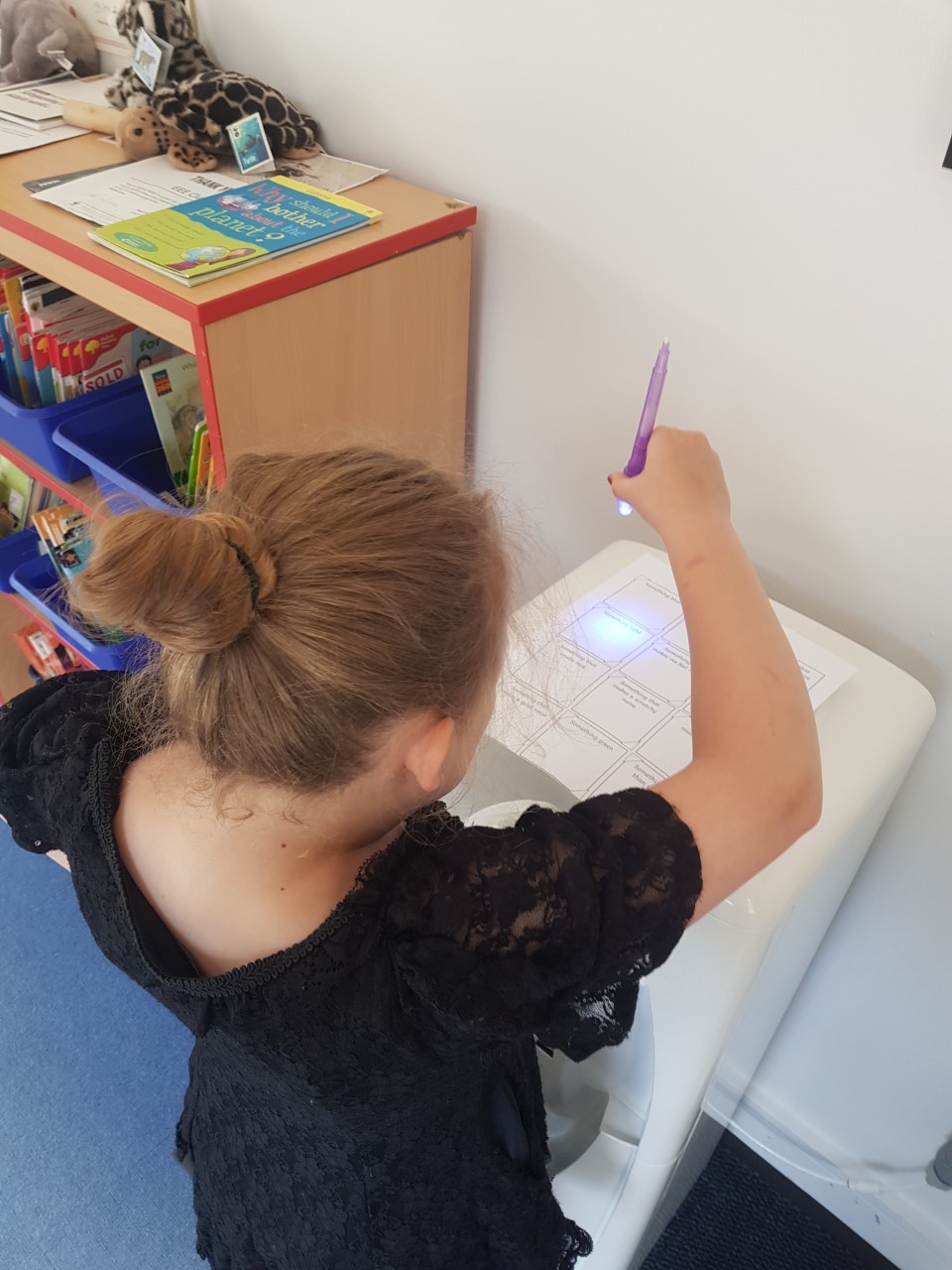 The witch hunt was so fun. We went around the school looking for clues. We looked for something green, something scary and blue too! We wrote our findings in special UV pens. To read our answers, we had to shine a UV light on the writing. It looked like we hadn't done any work!
By Lily